Greg Moore | Arizona Republic
Troy Warren for CNT

The Suns are ready to eliminate the Los Angeles Clippers at Phoenix Suns Arena on Monday.
Whether they'll be able to is an open question, but Phoenix can advance to the NBA Finals for the first time in nearly 30 years by relying on lessons learned so far this series.
The Suns know how to win with a balanced offensive attack, like when six players scored double-figures in Game 1. They know how to win with a thrilling play, like Game 2's Valley Oop! They know how it feels to lose, like they did in Game 3. And now the Suns know how to win a game where they can't make a shot, thanks to a horrid dry stretch in Game 4.
"It's just about winning the game and doing whatever it takes," Suns coach Monty Williams said.
There's no telling what it might take to eliminate the Clippers.
These guys just won't go away. They beat Dallas after facing an 0-2 series deficit. They beat Utah after facing a 0-2 deficit. And when they went down 0-2 against Phoenix, the Clippers buzzed the Suns by 14 points.
Then came Game 4.
'We need a bucket'
It was the most critical test of the season for the Suns, and they were failing miserably.
The Clippers were mounting a relentless second-half comeback, trying to tie the best-of-seven Western Conference finals at 2-2.
Early in the third quarter, a pair of Devin Booker free throws put Phoenix up by 16.
Then the Clippers started cutting into that margin. They went on an 8-2 run. Later it was a 9-2 run. And by the time the third quarter was over, LA had outscored Phoenix 30-19 and the Suns' lead was only three points.
"I was thinking, 'Damn, we need a bucket,'" Suns guard Chris Paul said on TV after the game.
His backcourt mate, Devin Booker, hit a layup early in the fourth quarter, making the score 71-66.
More than 5 minutes would tick off the game clock before Phoenix scored again.
That would encompass 10 missed shots, three turnovers and a technical foul.
The Clippers had shaved the lead to 71-70.
"When you have playoff basketball, and it's physical, and everybody knows your sets," Williams said, "sometimes, you're gonna have games like that. I'm just glad we won it … we haven't had games like that this year where we just couldn't put the ball in the basket. But when we did have an output like that, we were able to win the game."
It wasn't pretty. The Suns' only reliable offense came at the end when the Clippers started fouling to stop the clock.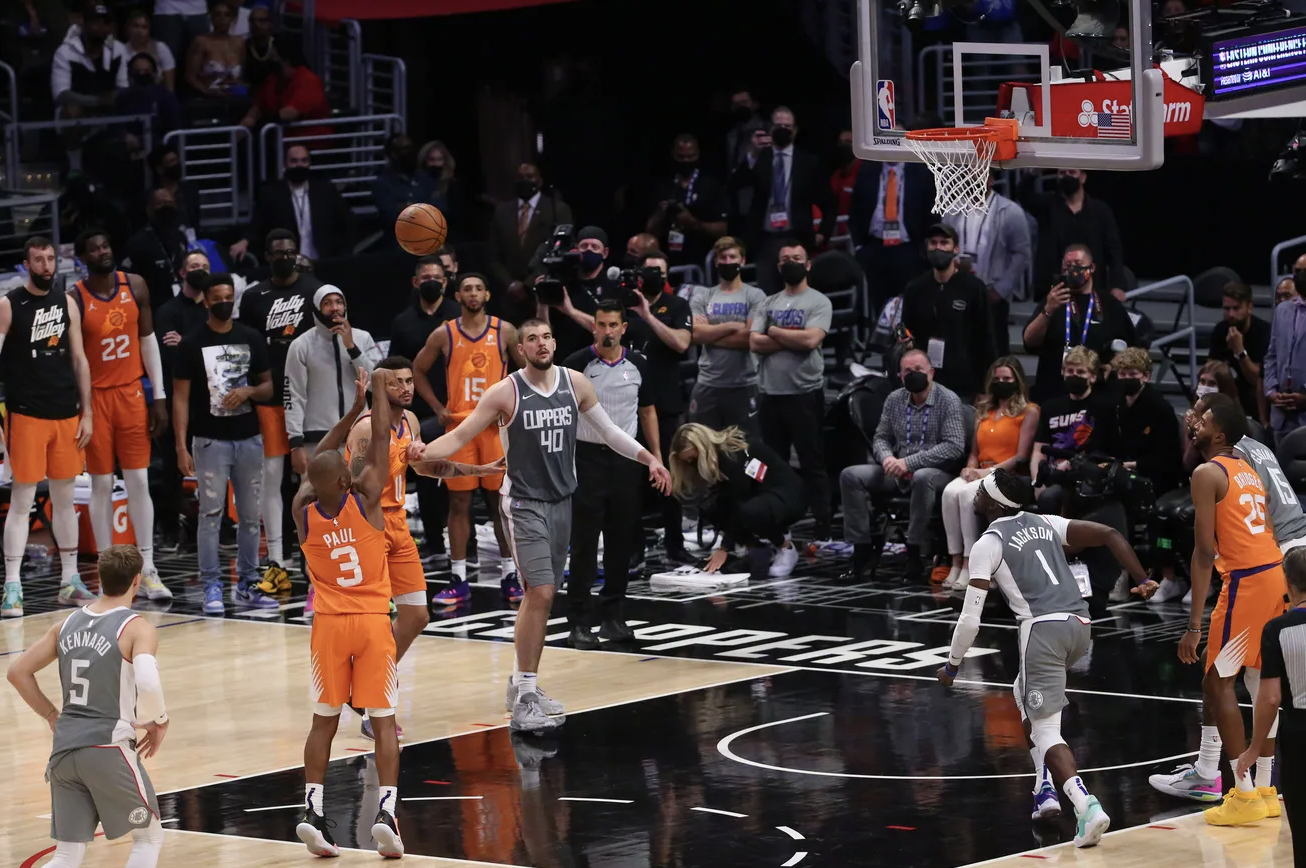 Paul made five with less than 10 seconds to go, but he missed one that would have put the Suns up by four points with about 4 seconds left.
"I got a free throw to end the game, but then I missed it," Paul said.
A few seconds later, he redeemed himself with a pair of makes, putting the Suns up 84-80, which would be the final score.
"It was a crazy, emotional game," Paul said.
'We couldn't score'
It was an ugly game, a grinding affair that tested the Suns' grit, mettle, steel, toughness, resolve, determination, fortitude, willpower and resilience … qualities we used to call "heart."
But the Suns have it.
All of it.
They know that now.
In Game 1, it seemed like the only Clippers who could score were Reggie Jackson and Paul George. Phoenix, meanwhile, moved the ball and got good looks for everyone on the court. Six Suns players scored in double figures, and they all shot 50% or better.
In Game 2, the Suns needed a minor miracle to win, so Williams drew up a play that the Suns had never practiced, relying on an obscure goal-tending rule, a great pick from Devin Booker, an even greater inbounds pass from Jae Crowder and a clutch finish from Ayton.
In Game 3, the Suns needed to hold down a desperate team and learned they couldn't do it, especially not with Booker and Paul combining to miss 30 shots.
And in Game 4, the Suns needed to win a game with defense, rebounding and free-throw shooting. It didn't hurt that they were able to play from the inside out, rather than outside in.
"Every timeout we were talking about defense," Williams said. "Nobody was talking about anything from the offensive side, nor should we have, because we couldn't score."
Ayton was able to help carry his guys by grabbing rebounds, tipping in shots and finishing lobs.
"Deandre's presence, his effort, rebounding and communication on defense, switching out on smaller guys and being able to guard them, he was the catalyst tonight," Williams said. "It was an unreal performance from him. And our guys rallied around him."
Here's what the Suns know
Wanna know what else the Suns know?
They know the Clippers aren't likely to give up. They know the Clippers aren't scared to switch up their personnel or rotations. And they know that Paul George is one of the best in the game.
But the Suns also know how to close out a desperate team.
When they were up 3-2 on the Lakers, the Suns beat LA by 13. Booker scored 47.
When they were up 3-0 on Denver, it was Suns in four. Paul scored 37. Booker added 34.
Now they have a chance to close out the Clippers in Phoenix to advance to the NBA Finals for the first time since 1993.
Whether they'll be able to is an open question, but the Suns are ready to eliminate the Clippers.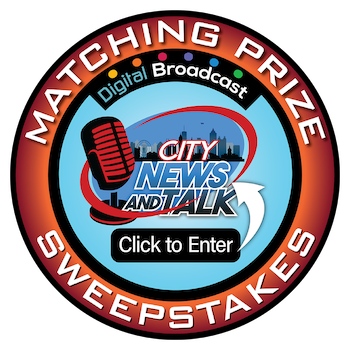 In Other NEWS