Duane Rankin | Arizona Republic
Troy Warren for PhoenixNewsAndTalk.Com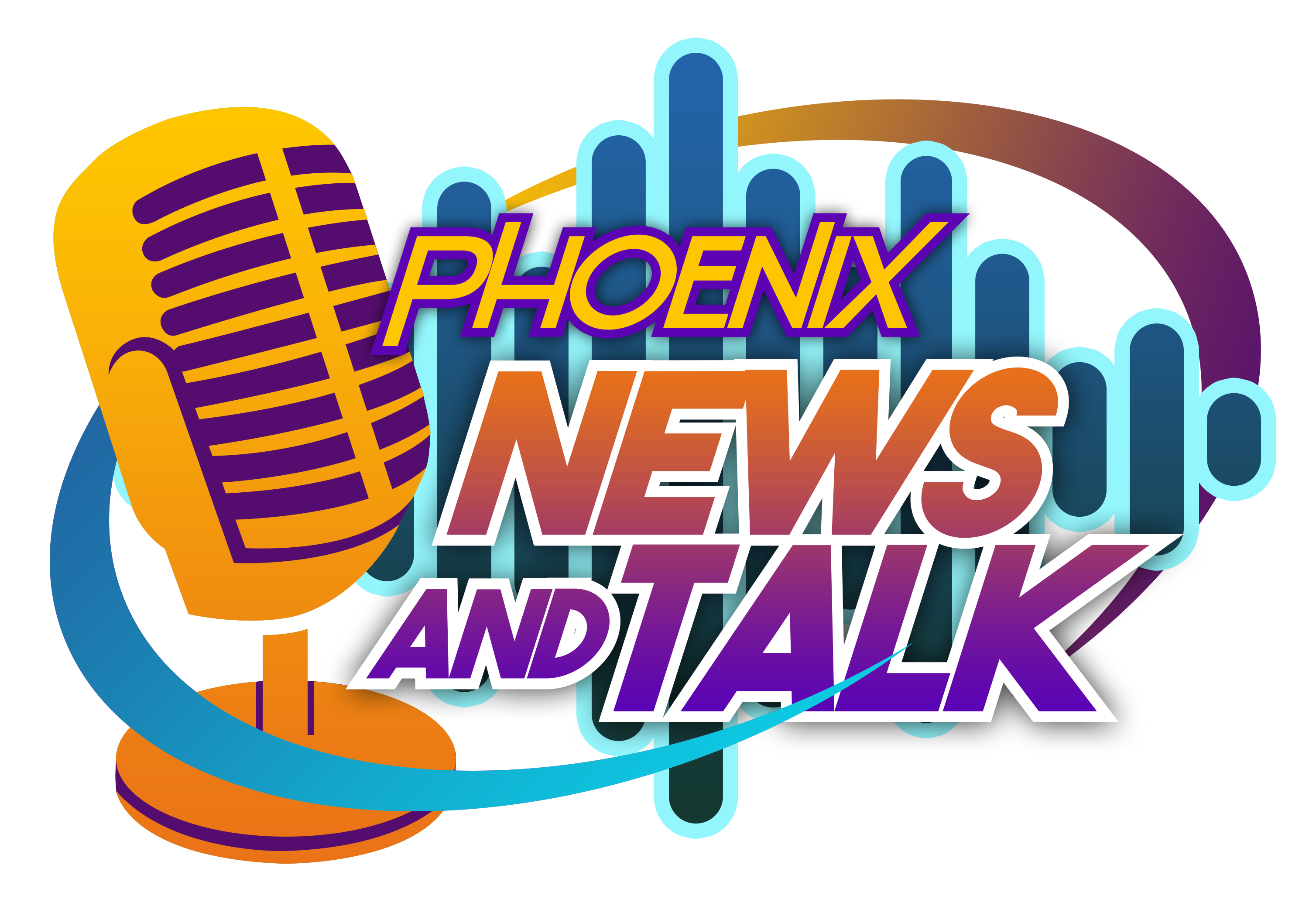 Phoenix Suns begin officially announcing their free agent signings with the biggest one.
Chris Paul.
The Suns and the 11-time NBA All-Star have a agreed to a four-year deal worth up to $120 million, league sources informed The Republic on Monday when teams could begin negotiating with free agents.
Paul declined a $44.2-million player option to become an unrestricted free agent, thus leading to the 16-year veteran agreeing to a multiyear contract.
In his first season in Phoenix a trade with Oklahoma City, Paul led the Suns to the NBA Finals as he finished fifth in the NBA MVP voting.
Teams could begin re-signing free agents Friday morning as the Suns also announced bringing back reserve guard Cameron Payne.
League sources informed The Republic that Payne and the Suns agreed to a three-year deal for $19 million Monday. Payne played a key role for the Suns as Paul's backup.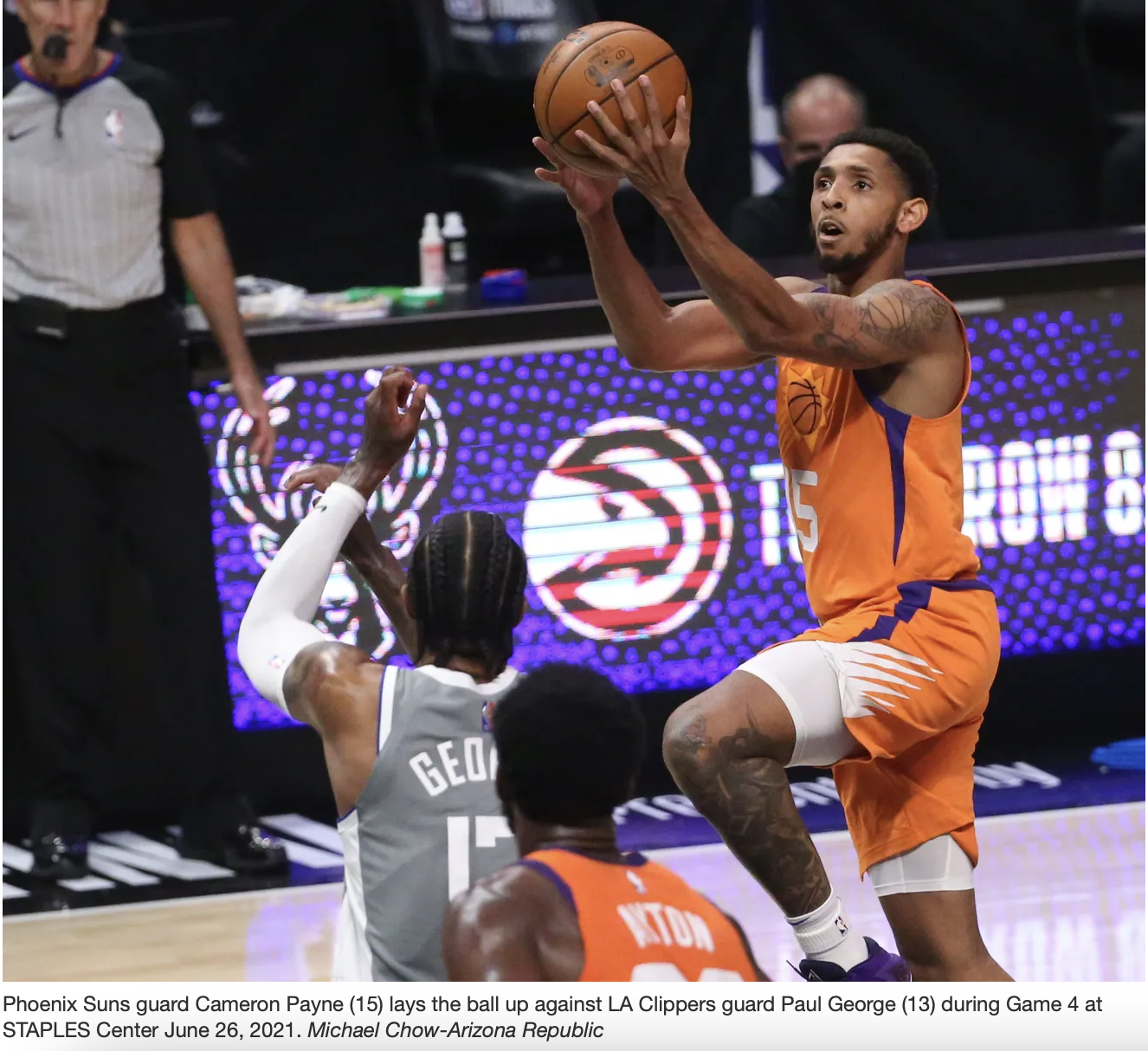 Along with Paul and Payne, Phoenix also re-signed wing Abdel Nader as league sources informed The Republic the two sides agreed to a two-year deal for $4.2 million.
The Suns acquired Nader in the Chris Paul deal with Thunder for four players with two being starters in Ricky Rubio and Kelly Oubre Jr. as well as a future first-round pick.
Rubio and Oubre never played for the Thunder as they ended up in Minnesota and Golden State, respectively.
Nader missed the last 31 games of the NBA shortened 72-game regular season and first 13 games of the playoffs with a right knee injury before returning in Game 4 of the conference finals against the Los Angeles Clippers.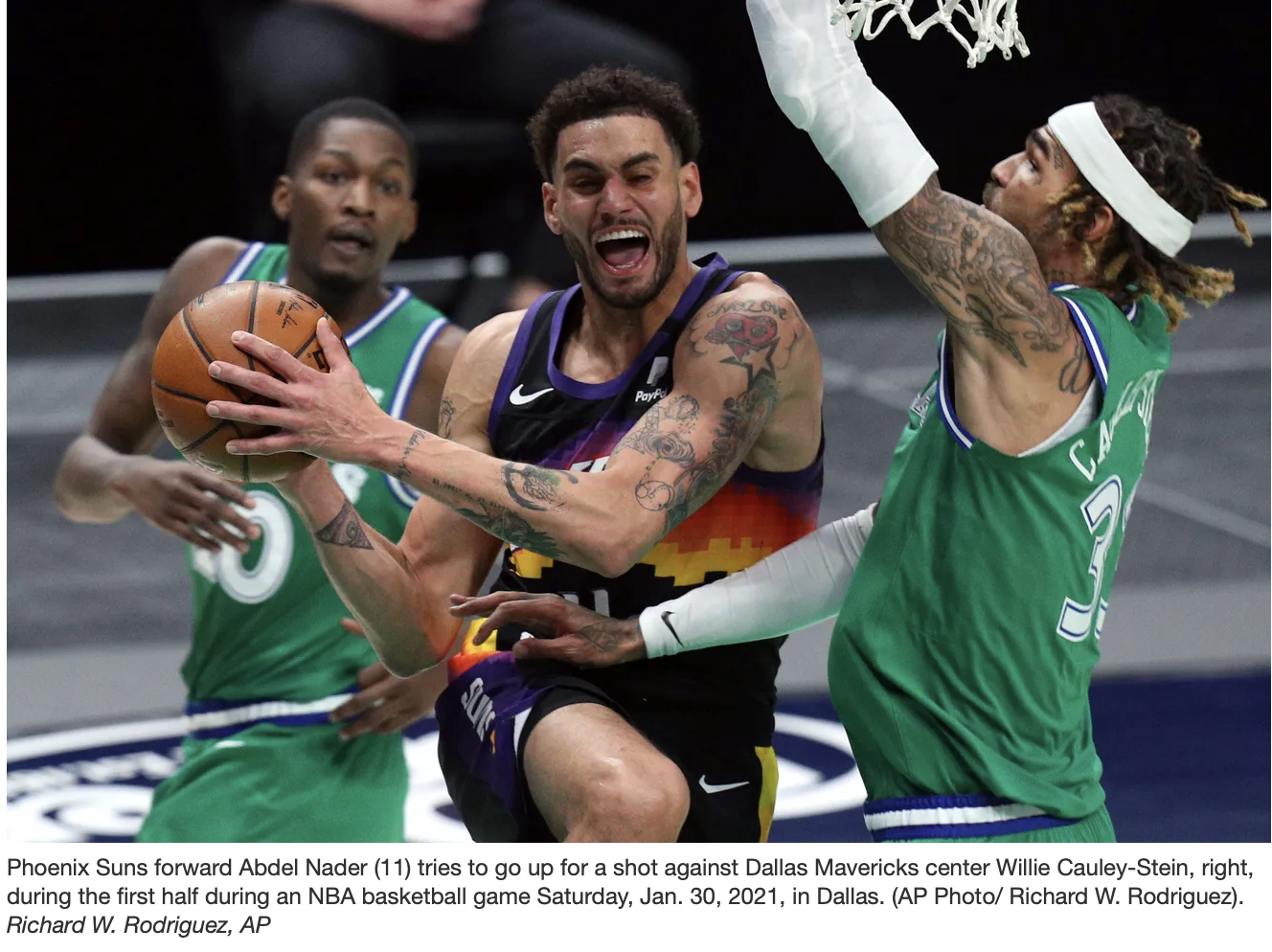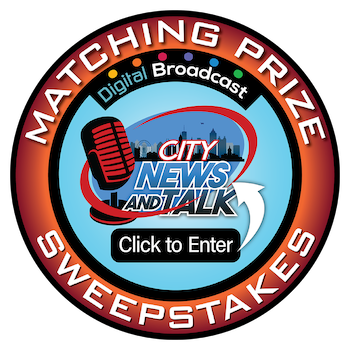 In Other NEWS