Jeremy Cluff | Arizona Republic
Troy Warren for CNT

PG13 and Playoff P are a couple of nicknames for Los Angeles Clippers star Paul George.
But evidently you can call the forward something else for the Western Conference Finals against the Phoenix Suns.
Arizona's most "hated" NBA player.
BetOnline.ag recently released a map of the most hated NBA player in each state, based on geotagged Twitter data, and George was apparently Arizona's player of choice.
Not LeBron James, not Kyrie Irving. Not even Marcus or Markieff Morris, but Paul George.
George and Westbrook were the only players to be just one state's most hated, with Westbrook evidently not being liked in Pennsylvania.
James was the most disliked player for 25 states and Irving for seven states.
James Harden and Kevin Durant each were represented by three states on the map.
'Hate' for Paul George?
In a game between the Suns and Clippers on Jan. 3, George and Devin Booker were separated on the court after a foul.
The two got into a verbal exchange that led to both receiving technical fouls in the fourth quarter of the Clippers' 112-107 win at the renovated Phoenix Suns Arena.
Chris Paul and George also had words.
During the game, Suns color commentator Eddie Johnson said, "I don't know what Paul George is really upset about here. I really don't. I mean, he's hot as a fire cracker."
"I don't talk, I play my game," George said after the game. "For whatever reasons, dudes talking. Never heard people talking. It's never been directed towards me, but for some reason, it's been a lot of mouth."
He later added: "Like I said, I've never had any words, talking. Never any altercations. It's always peace when I'm on the floor, but for whatever reason, it's a lot of chirping. People just living in the past. Last year was last year."
After a game on April 9 that the Clippers also won over the Suns, 113-103, George told reporters: "We focused on us. I don't know what that chirp is about. We focused on us. I don't care what they're doing over there. I don't care who they are or what they're doing. I'm locked in. They can do the chirping, I let them have it tonight. I just stayed in my zone, stayed in my place, I don't know. … I don't care what they're doing. We're focused on us over here. We're focused on getting better. Tonight was a fun matchup, and we appreciate the challenge."
The Suns and Clippers played one other time this season, with Phoenix beating Los Angeles 109-101 on April 28 to avoid a 3-game regular season sweep.
That victory clinched a playoff spot for Phoenix.
The past and the present collide when George and the Suns meet in their Western Conference Finals series starting Sunday with a trip to the NBA Finals on the line.
What does the future hold?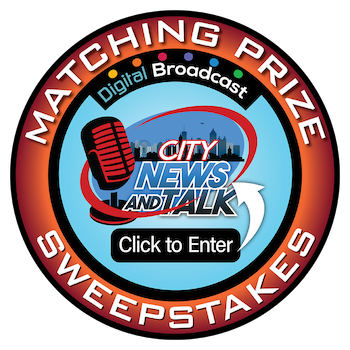 In Other NEWS