Troy Warren for CNT #NFT

Vodafone  auctioned off the world's first-ever text message to an unidentified buyer for €107,000. The one-of-a-kind NFT was auctioned off earlier this week in Paris for 132,680 Ether.
The proceeds from the sale, according to Vodafone, will be donated to the United Nations Refugee Agency, which assists individuals throughout the world who have been displaced from their homes. Vodafone claims that the NFT is the world's first SMS. The text message, which was first sent on December 3, 1992, was sent by programmer Neil Papworth to his fellow coworker Richard Jarvis almost 29 years ago. Because of the ongoing festive season at the time, the 15-character SMS simply stated "Merry Christmas."

Vodafone has now converted the text message into an NFT, and the anonymous buyer who paid the sum will receive a copy of the SMS communication protocol. In addition, the buyer will receive a certificate of authenticity and a digital picture frame with an animation of an incoming phone message.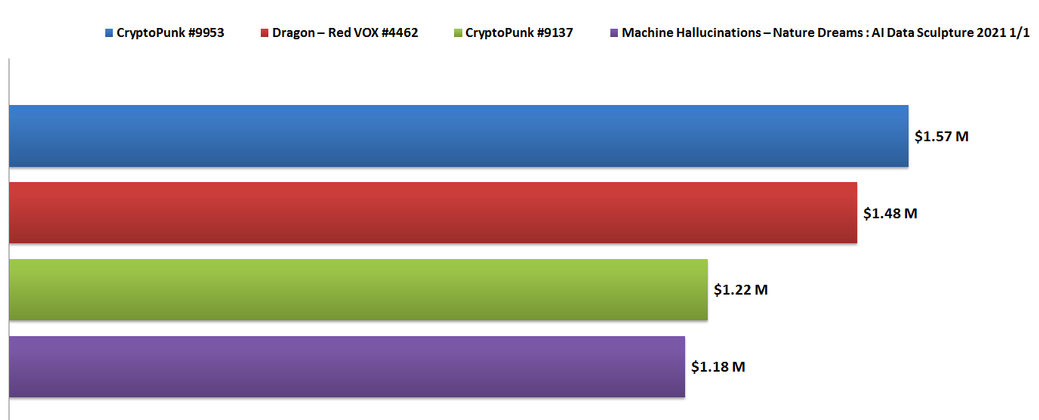 LAST WEEK'S
HIGHEST GROSSED NFTs
–CryptoPunk #9953 for $1.57M
–Dragon – Red VOX #4462 for $1.48M
–CryptoPunk #9137 for $1.22M
–Machine Hallucinations – Nature Dreams : AI Data Sculpture 2021 1/1 for $1.18M

In Other NEWS