BY AUSTIN IRWIN | CarAndDriver.Com
Troy Warren for CNT

Say goodbye to the Toyota Land Cruiser, Hyundai Veloster, and Volkswagen Passat.
Last year brought the end to more than 20 vehicles. Halfway into 2021, automakers have already announced nine models headed toward indefinite retirement for the 2022 model year. Some, like the Volvo V60 and V90 wagons, will see parts of themselves live on. And arguably the best version of Hyundai's Veloster will continue. Others, like the Volkswagen Passat and Honda Clarity are getting booted to make room for more electrified lineups in the future.
We'll keep this list updated as more vehicles go the way of the western black rhino.
Honda Clarity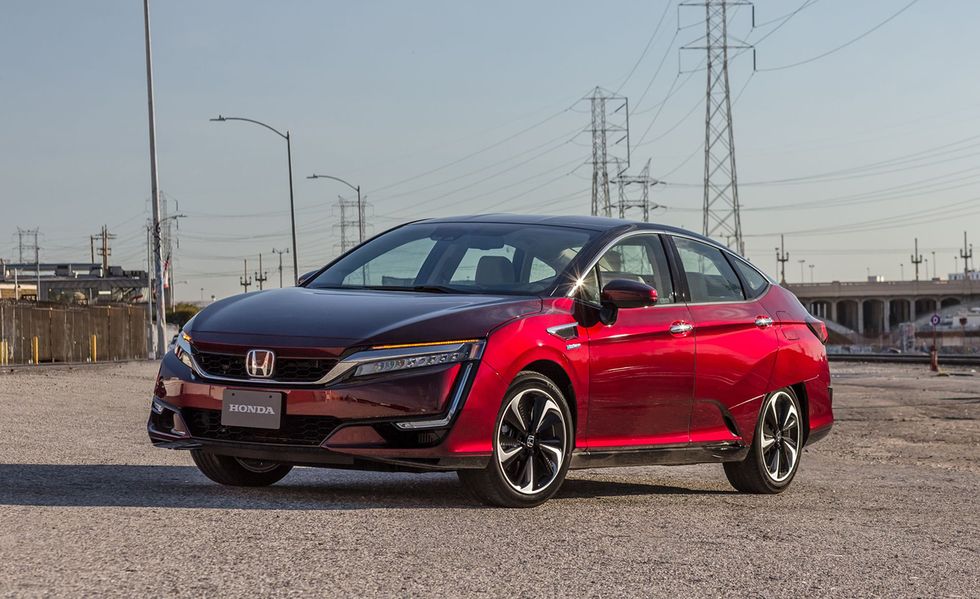 The Honda Clarity EV was discontinued in 2020, killing the only fully electric Honda in the United States market. And now, the remaining plug-in hybrid and hydrogen fuel-cell versions are gone too. Honda says the Clarity will be available as a lease through 2022, with Clarity FCV leases limited to California. The Clarity's departure leaves the Hyundai Nexo and Toyota Mirai as the only two FCVs available in the U.S. By that, we mean only in California. Although Clarity sales nearly matched the Chevrolet Bolt in 2019, last year wasn't as fruitful with just 1617 units moved. The Clarity FCV qualifies for up to $5000 in California Clean Vehicle rebates, an HOV lane pass, and a fuel card for $15,000 worth of hydrogen fueling from Honda. The silver lining here is that Honda is likely making room for new models as part of their plan to sell only battery-electric and hydrogen vehicles by 2040.
Hyundai Veloster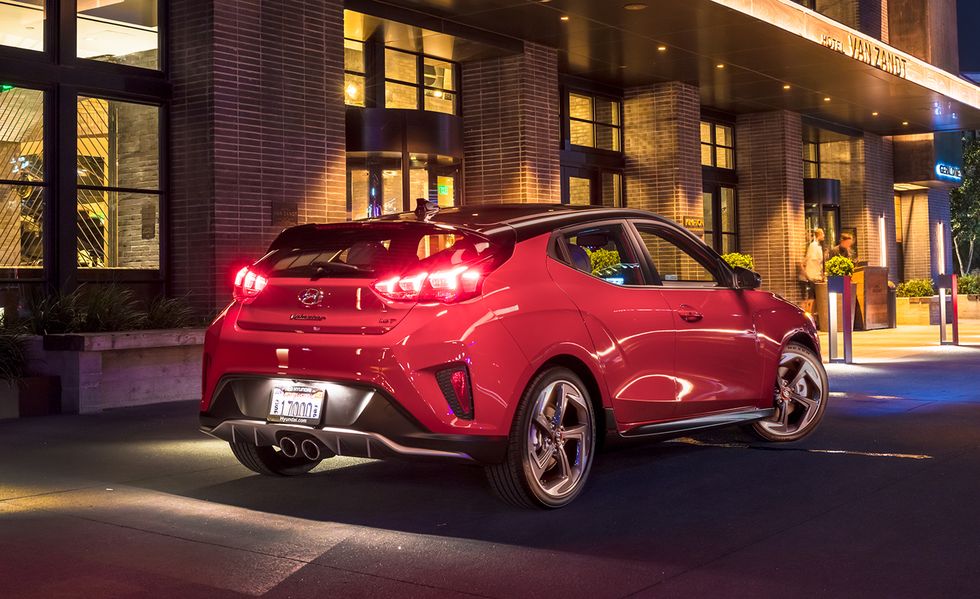 The compact-car segment loses another player to team SUV. Hyundai's beloved three-door hatchback is outta here. Although one of the cheapest cars sold today is leaving us, the 275-hp Veloster N lives on (at least for another year) while the Korean automaker shifts focus to its more popular Kona and Venue SUVs. And we'll remind you that the Veloster N, equipped with the eight-speed dual-clutch transmission we tested last year, was the second-quickest front-wheel-drive car we've ever tested. Just 2205 Velosters have been sold in the first six months of 2021. That pales in comparison to current Kona sales at 50,996. The Venue has moved 15,050 units, outselling the Accent and the Ioniq. Now that Hyundai is busy engineering new rides for its all-electric E-GMP platform, there's not much room for models that don't sell. Next year there will be just four cars in Hyundai's 10-model lineup.
Mazda CX-3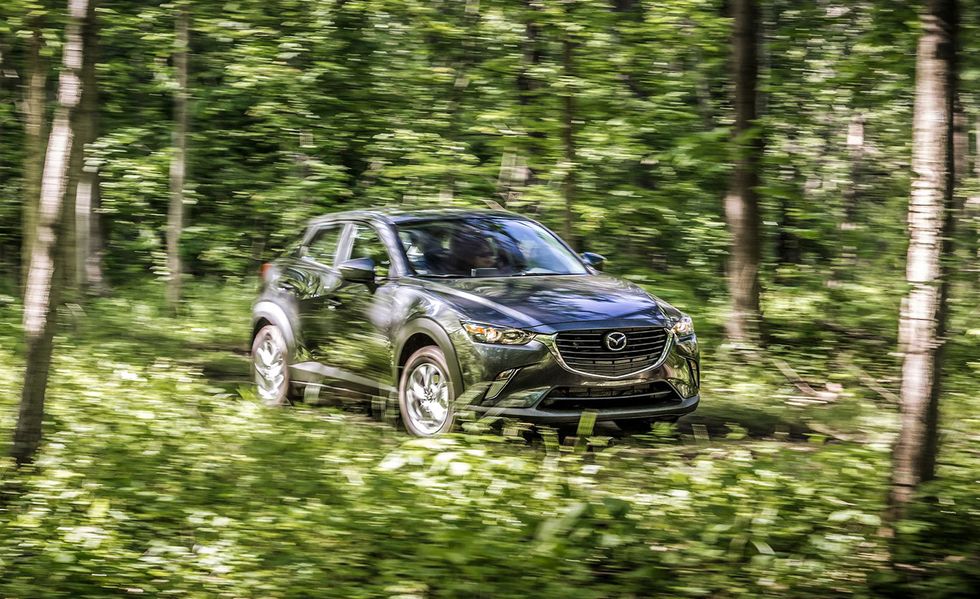 Back in 2015 we fit six all-wheel-drive subcompact crossovers into a former staffer's backyard because they were toylike and well, his backyard was a big playground. The Mazda CX-3 won big in that snack-size comparison test. It beat the Jeep Renegade, Honda HR-V, Kia Soul, Fiat 500X, and the Chevrolet Trax. Unfortunately, in 2022, the CX-3 is the loser. Even in a package with less cargo space than its smallest sedan and hatchback, Mazda's suspension tuning was optimized for low body roll without turning the ride into a pogo stick. Its biggest fault was that there wasn't more of it, but that's been solved by the larger CX-30, which carries the torch as the best subcompact crossover sold today.
Mazda 6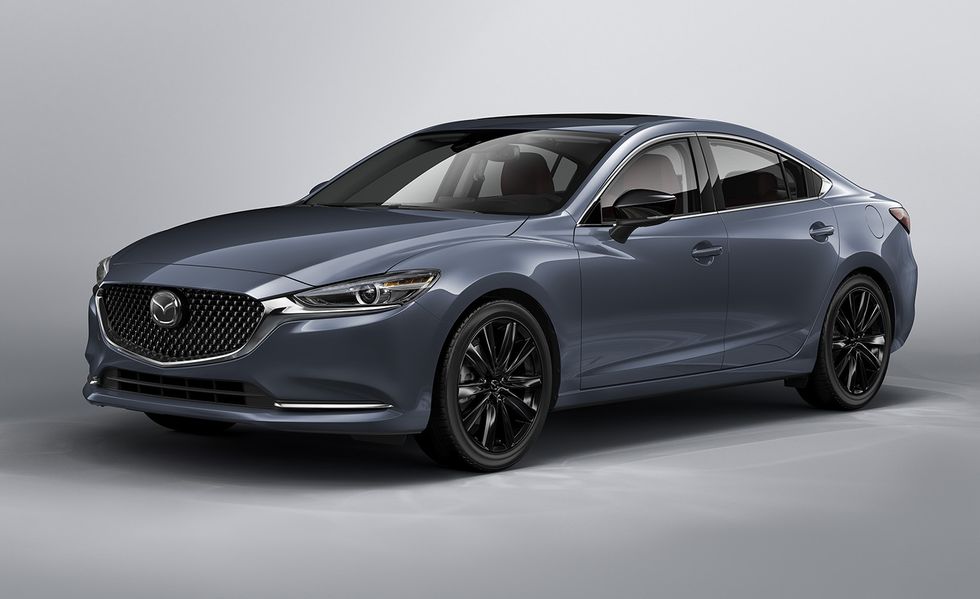 We suspect Mazda will bring its mid-size sedan back as quickly as it made it disappear—and without rabbits or hats. The Mazda 6, which competed against the Honda Accordand Hyundai Sonata in the family sedan segment, is taking some time off. A funny thing about the sedan from Japan: Unlike Accord, Sonata, or Toyota Camry, it didn't offer a hybrid trim. Instead, its 187-hp base engine delivered an impressive 37 mpg during our highway fuel-economy test. It wasn't obvious by driving the 2021 Mazda 6 that it was an outgoing model. Shoot, they even gave it an extra 10 lb-ft of torque and a special Carbon Edition trim—the ol' "give it black wheels and some dark paint" trick. The available 250-hp turbo engine is a delight, yet lags behind both the Accord Touring and Sonata N Line in terms of performance. If the Mazda 6 returns, it will likely use an inline-six with a 48-volt hybrid system and rear-wheel drive.
Polestar 1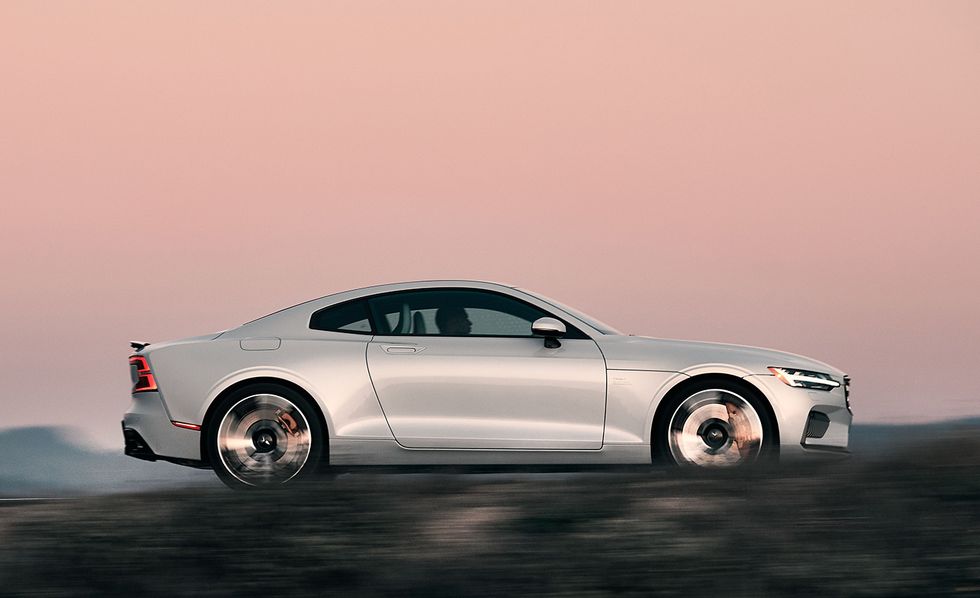 A brain child of partners Volvo and Geely, the Polestar 1 came out swinging with a combined 619 horsepower and an estimated 3.9-second launch to 60 mph. It was a peak at Polestar's fully electric plans. The genuine elegance of a plug-in hybrid comprised mostly of painted carbon-fiber body panels in a coupe with twice the energy capacity of a Chevrolet Volt is totally Swedish. The Polestar 1 uses a supercharged and turbocharged inline-four with a 71-hp integrated starter-generator up front and a pair of 114-hp electric motors for the rear wheels. It was intended to be a limited-production model anyway, and Polestar created a Special Edition model finished in matte gold as a going-away present.
Toyota Land Cruiser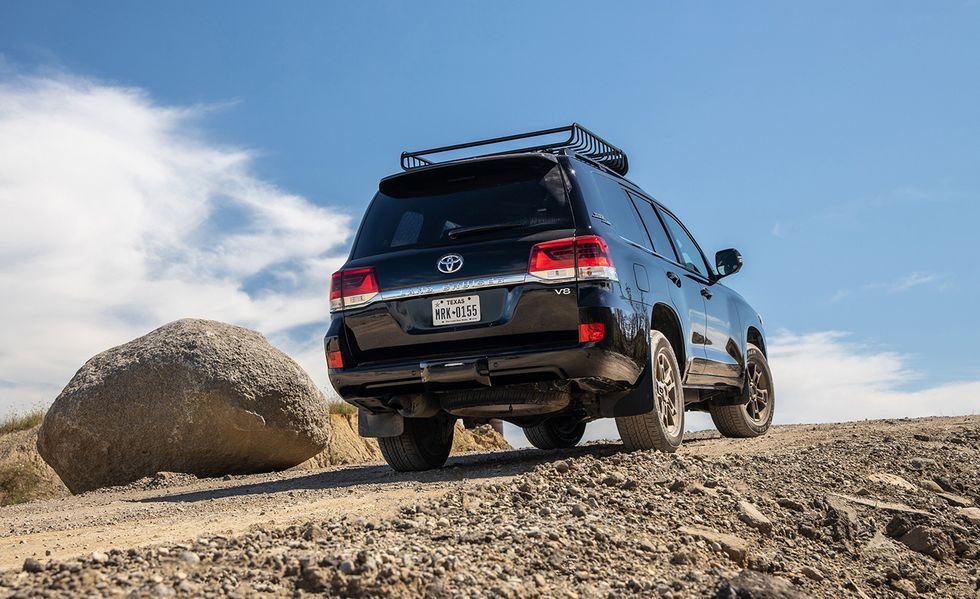 The name's been around for 70 years, and throughout its lifetime Toyota Land Cruisershave donned more snorkels than Scuba Steve. A monument of off-road capability, early Land Cruisers spent their life reaching parts of the world thought unreachable. From the Amazon to Australia, the Land Cruiser is just as capable in the Sahara as it is in the parking lot of a California Pizza Kitchen. In December 2020, Toyota announced that in the U.S., it would be burying the Land Cruiser in the sand forever. Its popularity boomed. More Land Cruisers were sold in January 2021 than in any other month in the last decade. A new-generation Land Cruiser was announced for the rest of the world and will be offered with both a 409-hp twin-turbo V-6 and a 204-hp twin-turbo V-6 diesel engine. We won't get it, but it could make a return as a Lexus LX.
Volvo V60 and V90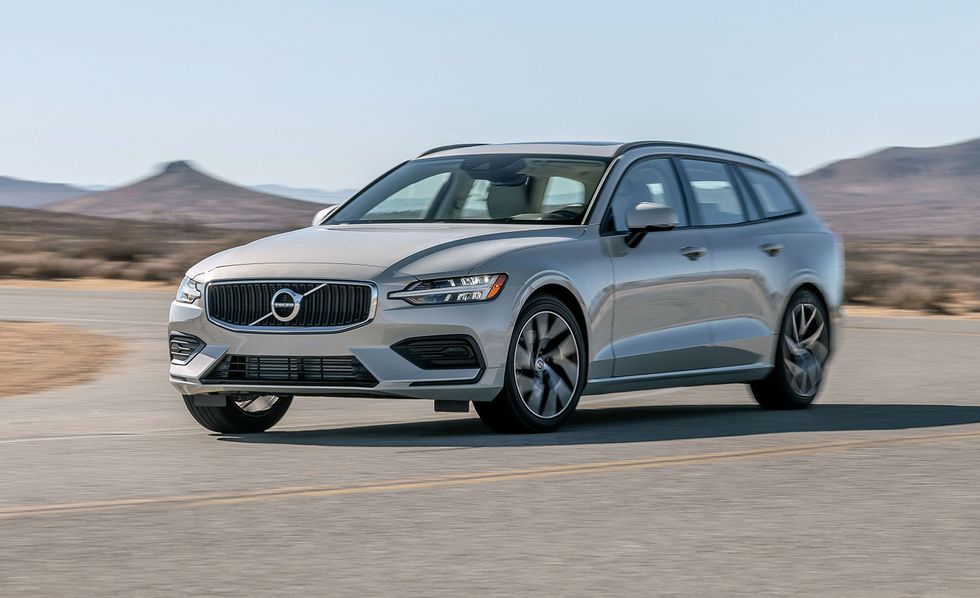 Volvo swinging the axe on their V60 and V90 wagons is a tough pill to swallow. Like paying taxes and getting a flat tire from a pothole on your way into work, it feels like a personal injustice. But for as useful, beautiful, and well controlled as the options in the wagon segment are, not enough fish are biting on them. Unless it's the Subaru Outback, wagons such as the Jaguar XF Sportbrake don't do well enough to stick around. For now, Volvo will keep selling the taller, more SUV-like V60 Cross Country and V90 Cross Country models, aligning with Audi A6 Allroad and Mercedes-Benz E450 All-Terrain.
Volkswagen Passat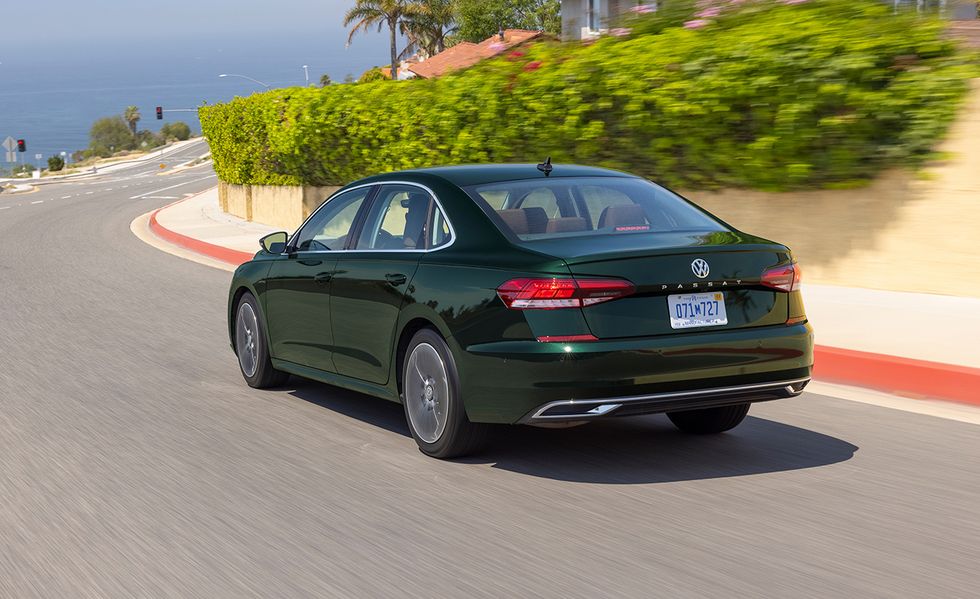 Volkswagen brought the Passat to the U.S. in 2011 hoping to soak up sales from the Honda Accord and Hyundai Sonata, which were selling nearly 480,000 units combined annually. The Passat didn't exactly steal the show; its bestselling year in 2012 was 117,023 units. That's roughly how many Accords have been sold in only six months this year. To celebrate its finale, Volkswagen is offering a Passat Limited Edition with subtle references to Chattanooga, Tennessee, where the Passat has been built for the past decade.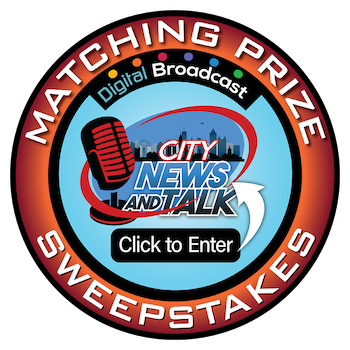 In Other NEWS