By Jessica Bennett and Kathy Barnes | BHG.Com
Troy Warren for CNT #HomeGarden

Complete your kitchen remodel in a cost-effective fashion with these inexpensive countertop materials.
New countertops can make a huge difference in the look and functionality of a kitchen. Before making such a big purchase, however, it's important to determine which material best suits your budget and lifestyle. Although natural stone countertops made from granite or marble slabs offer a striking look, these pricey materials can quickly eat up a large portion of your kitchen remodel budget. Thankfully, with the wide range of affordable countertop options available today, a stylish look doesn't have to cost a fortune.
Before you commit to any budget-friendly countertop material, consider your lifestyle and do your homework. If you have a busy kitchen that receives a lot of use, a durable, low-maintenance surface such as tile or solid surfacing might be the best fit. If you're looking for extra cost savings, consider inexpensive countertop materials that can be easily installed as a DIY project, such as butcher block. In our guide below, we'll walk you through five of the best budget-friendly countertop materials to consider for your kitchen, including tips on maintenance, clean-up, typical costs, and more.
Butcher-Block Countertops
Butcher block has a classic appeal that complements cottage-inspired and farmhouse-style kitchens or can add unexpected contrast to a modern space. Maple countertops can be less than half the cost of stone tile, but higher-quality butcher block can be as expensive as slab granite. It's also important to note that butcher block is finicky. Spills must be cleaned immediately to avoid stains. Wood counters are not heat resistant and extreme dryness can cause cracking, so it's important to use pads or trivets with hot pans. Butcher-block counters must be oiled often to fill in scratches and protect the surface, and they also need frequent disinfecting to prevent bacteria. Butcher block tends to show nicks and scratches for a shopworn look, but if you don't like the wear and tear, you can lightly sand out flaws and re-oil the surface to restore it.
Average Price of Butcher-Block Countertops: $20 to $70 per square foot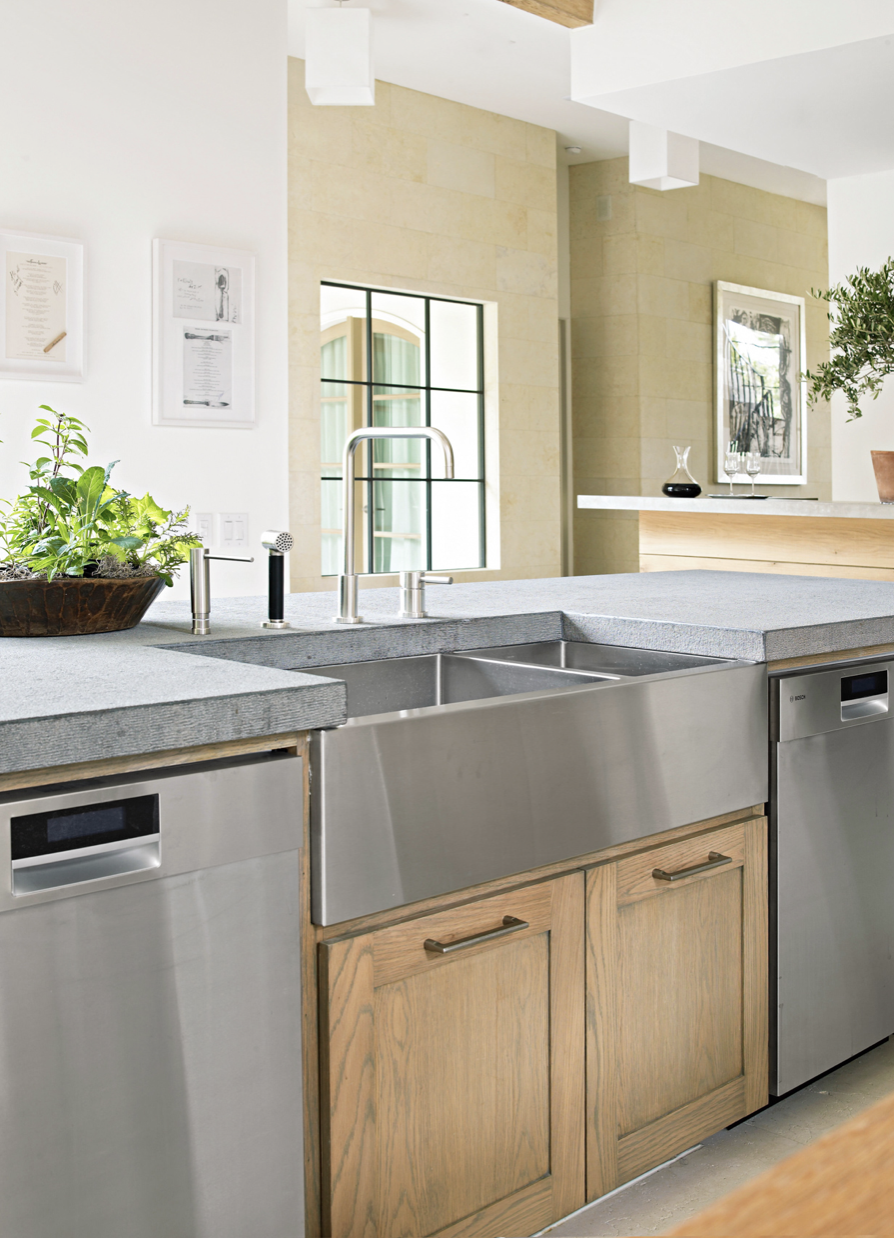 Concrete Countertops
Concrete countertops offer a sleek, industrial look that works well in both modern and rustic kitchens. This material is extremely durable, resistant to heat and stains, and easily customizable to achieve the exact tint and shape you'd like. Pouring your own concrete countertops is an attainable DIY project that can save you on installation costs, but it's important to note that concrete can be very heavy and requires extra care to avoid damage or injury when handling. Nicks and cracks in the surface can be repaired, but concrete must be sealed regularly to protect against stains, water, and other damage, especially from highly acidic liquids.
Average Price of Concrete Countertops: $65 to $135 per square foot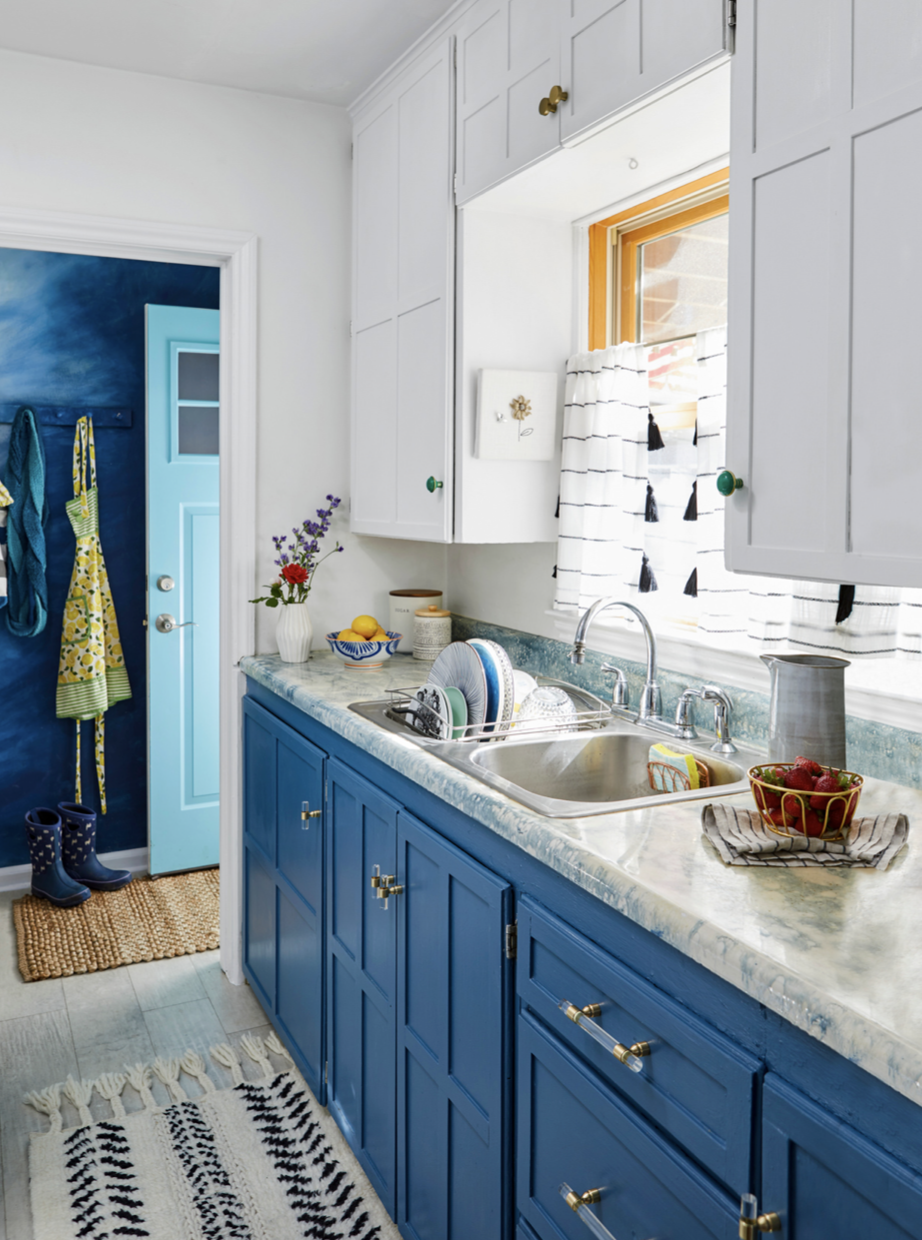 Laminate Countertops
Generally the most affordable countertop material available, laminate is made from layers of plastic bonded to particleboard to form a solid surface. Preformed counters with a built-in backsplash come in a limited range of colors and patterns. You can dress up this product by paying for extras like end caps, mitered corners, or bullnose edges. There are also more expensive custom laminates that use advanced printing technology to mimic the look of granite, marble, butcher block, or other pricier surfaces. Typically sold by the linear foot, laminate counters are fairly simple to install. The counters are easy to maintain, and they're lightweight so they don't require heavy cabinet bases for support. On the downside, the material is susceptible to scratches, burns, and stains, and the layers can peel if exposed to too much moisture or wear.
Average Price of Laminate Countertops: $15-$65 per square foot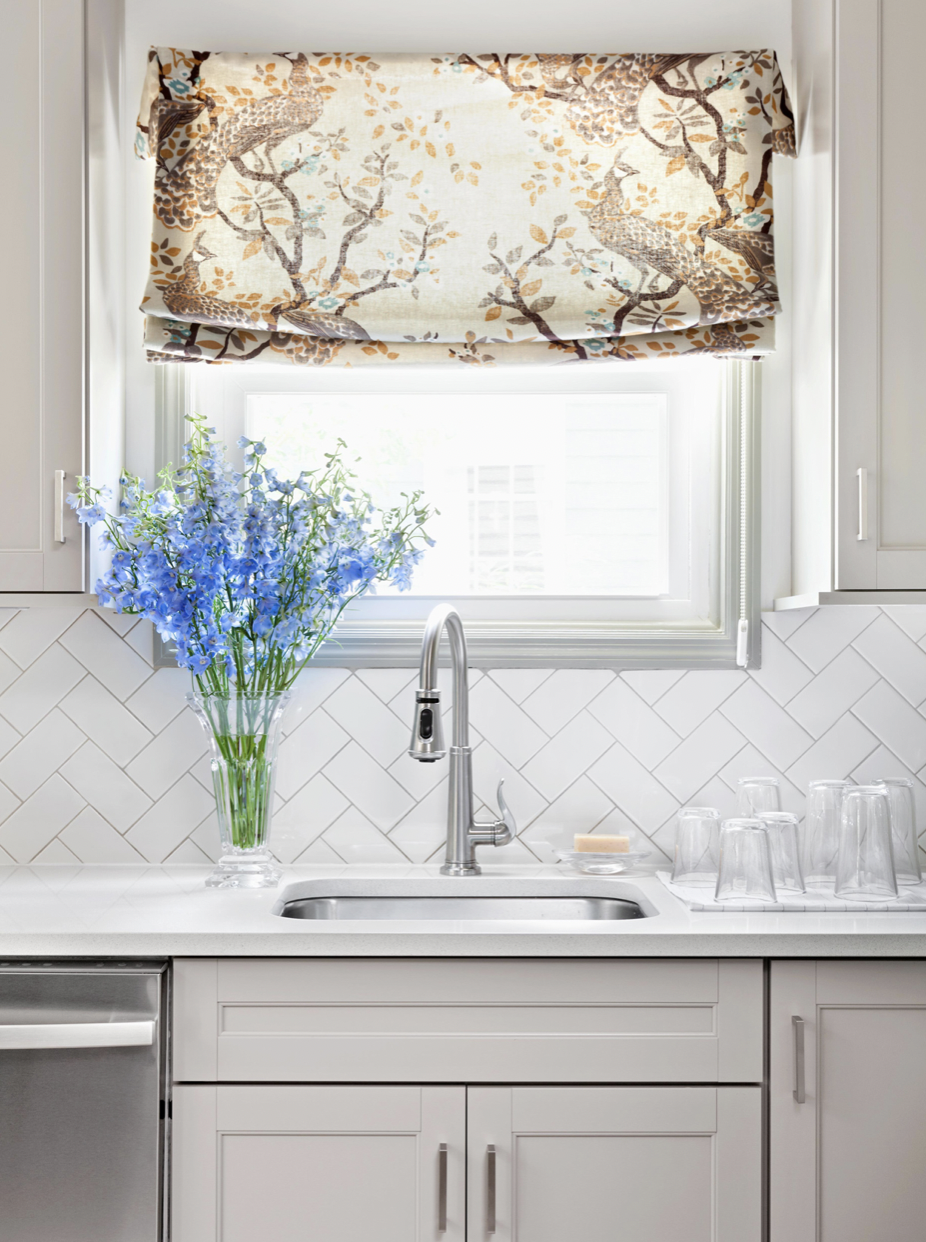 Solid Surfacing Countertops
Primarily made from acrylic and polyester, solid surfacing counters are popular because the material is virtually maintenance-free and scratches and burns can be easily sanded out. Not intended to look like natural materials, solid surfacing offers adventurous homeowners the opportunity to experiment with bold colors (basic neutral shades are also available). Standard colors, patterns, and edges can be quite affordable. However, some custom looks can be as expensive as natural stone. Professional installation is suggested to ensure a seamless look and prevent cracks that can trap dirt and debris.
Average Price of Solid-Surfacing Countertops: $40-$150 per square foot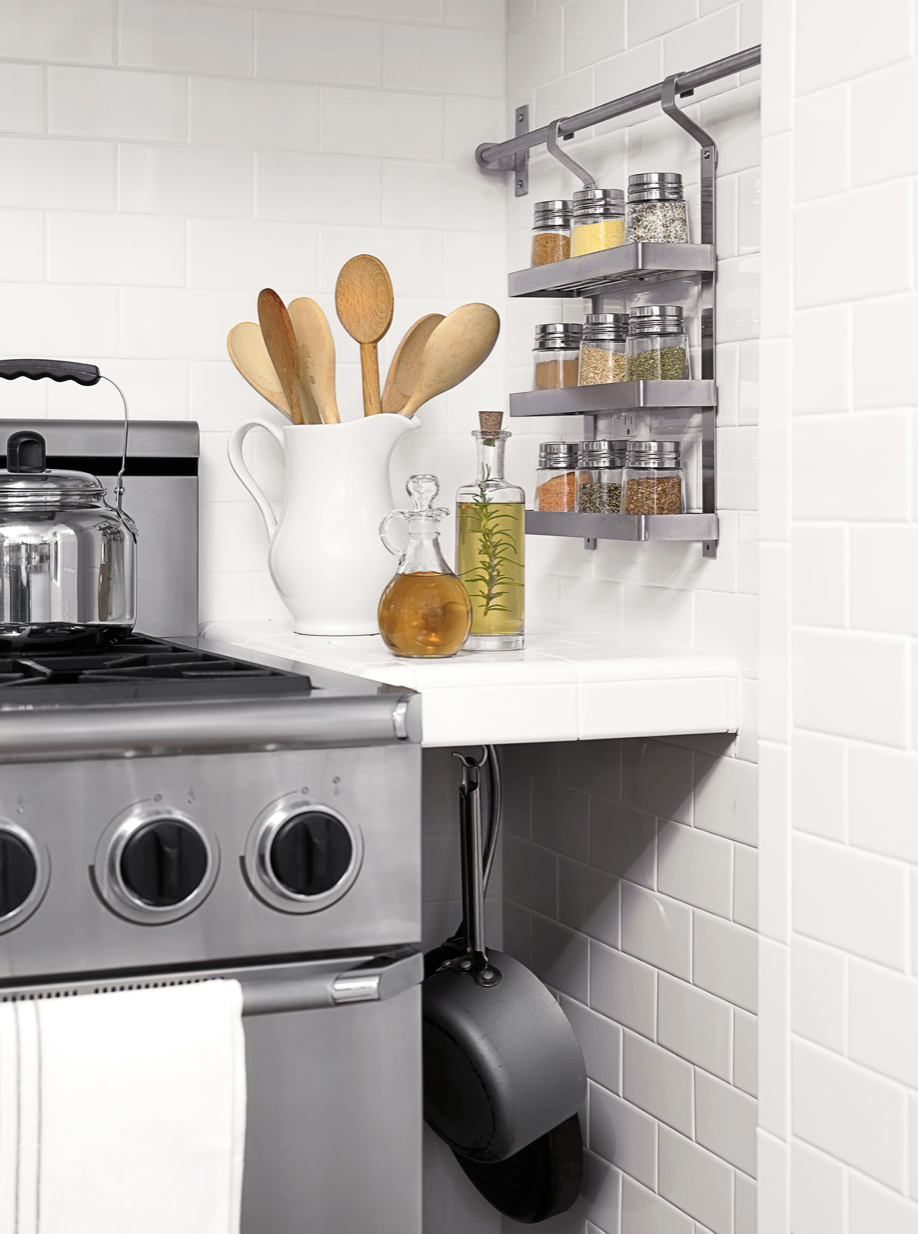 Tile Countertops
Depending on the material you choose, tile countertops can be a cost-effective option. Ceramic and porcelain tile are among the most affordable varieties and come in a wide range of colors and patterns, including designs that mimic granite and other stone. Natural stone tiles are pricier than ceramic but are much more affordable than slab granite or marble. In addition to a lower upfront price, tiles are a DIY-friendly product that can save on professional installation costs. Tile counters are easy to clean, heat- and stain-resistant, and very durable. Chipped or cracked tiles are fairly easy to replace (always purchase extra tiles to have on hand in case of repairs). However, tile countertops are not without potential problems. The grout can stain if not regularly sealed and wide grout lines can be a collection point for dirt and bacteria. Also, tile can be quite heavy, so it's important to consult a professional installer if you are uncertain whether your cabinets require reinforcement.
Average Price of Tile Countertops: $15 to $20 per square foot

In Other NEWS