Troy Warren for CNT #NewsRoom

Sell My House 7, a company based in Bridgeport, CT that buys houses fast for cash is pleased to announce that they are expanding their business to Massachusetts, Rhode Island, and Georgia.
This company has developed a reputation of being a house buying company that allows home sellers to avoid the disadvantages of selling with a realtor. By selling their property to this company, home sellers are able to avoid the stress that usually comes with home selling, whether they are selling their property alone or with the help of a real estate agent.
Joel Efosa, owner of the home buying company, says, "First and foremost, we understand that you are a human being with a problem. But there is a good chance we can help. Whether you just recently went through a divorce, we have the resources to help. Whether you just inherited a property and owe a lot of taxes, we can also help. Whether you just went through a house fire and want to sell, we have the resources to help you get more from your insurance claim before you sell so we can maximize the exit on your house. We always put you above the cash offer on your home."
Selling a house to Sell My House 7 requires just three simple steps. The first step is to inform them about the property by filling out the online form on their website. This will just require a few details, such as phone number, email, and the property address. In the second step, they will provide a completely free and no obligation offer. These offers are always for cash and with the property as is, allowing the homeowner to save thousands on closing costs, realtor commissions, and repair costs. If the homeowner chooses to accept the offer, step three will be for the home seller to choose the closing date.
Joel says, "When you work with us, we first try to solve your problems. Then we give you a fair cash offer, no repairs, no closing cost, no realtor fees. And we pay your first month's rent or payment once you move into your new home."
Meanwhile, those who have worked with Joel and his team have expressed complete satisfaction, leaving five star reviews on Google. For instance, Frank H. gave them five stars and said, "Thanks for buying my Mother's home. It was a big help that you were able to buy it without us having to clean it out and get it ready to sell. My mother had accumulated lots of stuff and after the stress of her long illness I was exhausted and I dreaded dealing with all of it. I also liked it that you gave me a very fair price for the home. I'm on a fixed income and that really helped a lot."
Founded by Joel Efosa, Sell My House 7 is a local, family-operated business in Bridgeport, CT that buys houses in a number of states in the US. Home sellers benefit from the fact that they buy houses as is for cash. This means there would be no need for repairs, cleaning the house, staging the house, waiting for bank approval for weeks or even months, appraisals, and so on. Furthermore, home sellers will be dealing personally with Joel rather that with a company representative in a huge call center. And because there is no middleman, they are able to offer the best possible price. They are ready to buy a home, whatever the reason that the home seller has, whether it is due to relocation, foreclosure, bankruptcy, house requires major repairs, downsizing, it's an inherited house that the owner doesn't want, it is termite damaged, it is full of trash, problem tenants, etc.
Those who are interested in learning more about the process of selling their house fast and for cash can check out the Sell My House 7 website, or contact them on the phone or through email.
About Sell My House 7:
We are a local, family-run business committed to the highest standards of quality and integrity. We buy houses for cash, which means no repairs, no banks, no appraisals, and no hassles! We know the process of selling your house can be stressful.
Contact Sell My House 7:
Joel Efosa
25 Nob Hill Cir
Unit D
Bridgeport, CT 06610
(860) 852-4502
joel@sellmyhouse7.com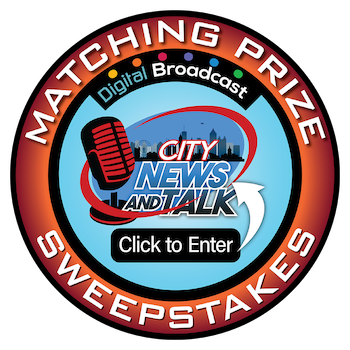 In Other NEWS