By Shannon Dominy, for The Atlanta Journal-Constitution
Troy Warren for CNT #HomeGarden

White palette with touches of color and natural fibers adds to Marietta home.
Robyn and Charles Bailey have lived in their Marietta home since 2014, and as they've refined their style their space has gravitated toward a clean, fresh and light palette of a lot of white with touches of color and natural fibers.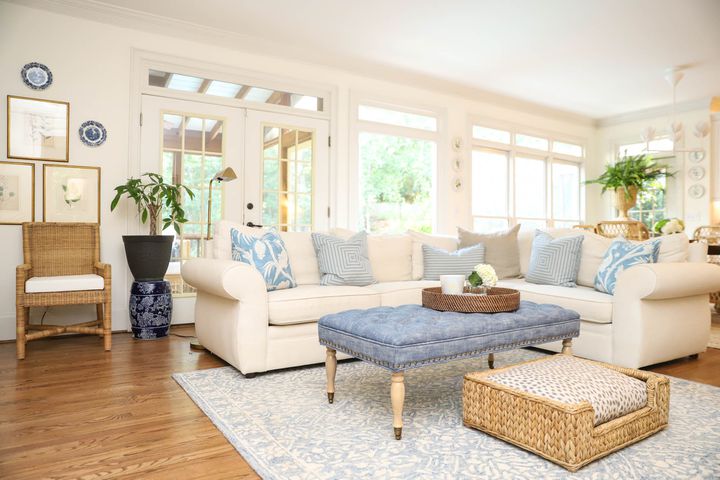 "I'm very into the natural color of rattan," said Robyn Bailey. "When you do a lot of white you have to make sure it doesn't feel sterile, and having that natural rattan really helps to bring in the texture and the warmth."
Much of their decor comes from Mainly Baskets Home, of which Bailey is the CEO and owner. Since starting with Mainly Baskets Home in 2016, Bailey said her style has changed significantly.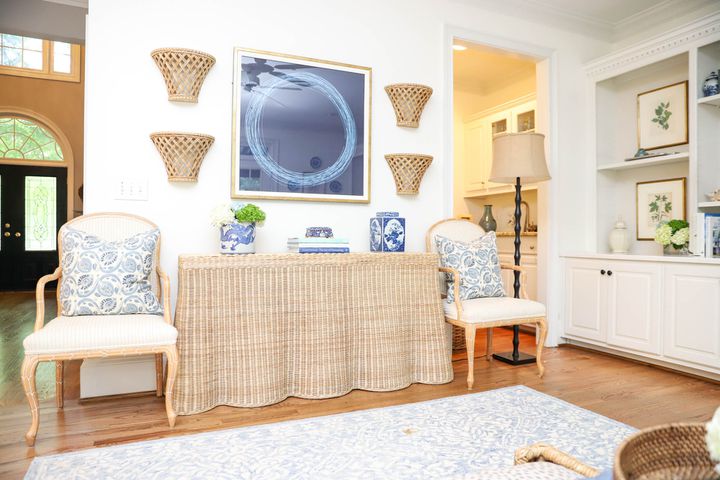 "Just studying interior designers, our clients who are so talented," said Bailey, "all of that has completely influenced my style. I think that's where I get this mix and mash, is that I pull different elements from different designers who I love and I try to emulate that in a married way in my home."
That blend of styles has led to a look that Bailey calls "comfortably classic," which combines elements of contemporary, traditional and coastal decor to create a fresh, airy vibe.
"I'm a pretty casual person myself, so I want people to feel very welcomed and comfortable," said Bailey. "True design is putting in what means something to you, and that comes out with an ultimate look and feel that's really your own."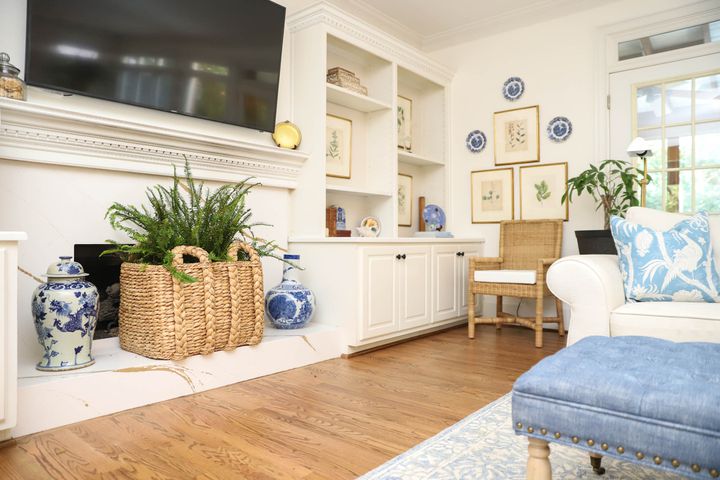 Snapshot
Residents: Robyn and Charles Bailey and their three dogs, Bella, Bruiser and Joe. Charles is a partner at Warren Averett, and Robyn is the CEO and owner Mainly Baskets Home.
Location: Marietta
Size: 3,710 square feet, with five bedrooms and four-and-a-half bathrooms
Year built: 1995
Year bought: 2014
Renovations: Complete kitchen renovation in 2020
Architectural style: Traditional
Favorite architectural elements: Open floor plan in the kitchen and family room
Interior design style: Comfortably classic
Favorite interior design elements: rattan accents and botanical prints
Favorite outdoor elements: Back porch
Resources: Furniture and decor from Mainly Baskets Home, Pottery Barn, King Galleries, Ralph Lauren, Visual Comfort, Overstock, Laura & Kiran, Ainsworth-Noah, Scott Antique Markets, RugsUSA.com, The Shade Store and HomeGoods. Art by Kayce Hughs.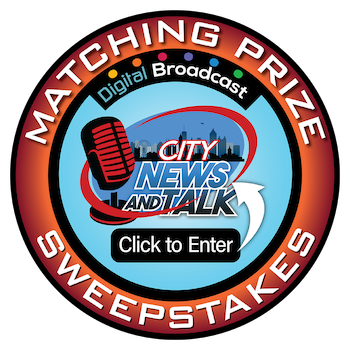 In Other NEWS