By Erik Sherman | BHG.Com
Troy Warren for CNT #HomeGarden

Experts explain the best approach to buying appliances for your home, and how to make a smarter financial investment while you're at it.
When buying major kitchen appliances, the path many people take is pretty straightforward: wait for a sale to crop up, use national rating organizations to find the best-ranked brand, visit a store, listen to the salesperson about special floor-model and scratch-and-dent deals, then decide and sign on the dotted line.
But if you take that route, according to experts, you might pay more than necessary and possibly find yourself out of luck if the product breaks down. Here's how to take a different approach to buying appliances for your home and make a smarter financial investment.
Seek out recommendations from technicians.
A well-ranked product would seem to be an obvious choice when shopping for home appliances, but things are more complicated than they seem, according to Greg Rode, owner of Ace Appliance in Western Massachusetts. For example, one company might make its own dishwashers and those for a national retailer. And yet, the latter gets a "best buy" rating while the former is rated as "okay, not great."
How can you get the inside scoop? Talk to the people who are inside the machines—get recommendations first from friends, family members, and local reviews to see which repair technicians people trust.
"If you're buying an appliance, wouldn't you want to at least check with service technicians to get their opinion for the good, the bad, and the ugly?" Rode says. Technicians see first-hand any appliance problems and will have a sense of which products are best in the long run.
"You have to do your due diligence first," says Rode. "Then, ask for their professional opinion as to what they would buy. If they say, 'I wouldn't buy that,' ask why." Maybe a product often needs repairs. Or a company might be stronger with refrigerators than ranges, for example.
There could also be a lack of easily available repair information or even poor availability of parts. The answers could also depend on where you are located. A great product might have no local dealers, meaning the manufacturer might have fewer resources to support customers in the area.
Do your research before visiting a store.
A good appliance salesperson can help you make a smarter choice. But many will think of their own interests. Manufacturers often provide payments, called "spiffs," directly to salespeople who push specific models.
"Come in informed," says Anna Barker, founder of personal finance advice site LogicalDollar and a lawyer who frequently represents consumers with complaints about retailers. "The best negotiation strategy is always coming in with other competitive prices."
Large retailers can get custom versions of products with slight differences, making comparisons a challenge. Decide in advance which features you need and which are nice but possibly not worth extra expense. And, as Barker notes, there's usually wiggle room when the retailer desires the sale, even if it's only a direct match.
Barker advises buyers to research online as well, to see if a new version of the appliance is coming out soon. If so, you might be able to negotiate a better price on last year's model because the retailer likely needs to move current stock to be ready for incoming shipments.
"Don't buy a matching set, because the salesperson knows you're after something specific and you'll have less wiggle room for negotiation," Barker adds. "If you can live with a microwave from one brand and a stove from another, then you have more room to get an older model." You can also ask for free delivery or other accommodations, which can keep dollars in your pocket.
Sometimes, manufacturers offer the deal; other times, it comes from the retailer. "The retailer is the one who is generally going to give you the price break based on total dollars spent, whereas the manufacturer is more likely to give you the break the higher the number of appliances you buy from them," says Ron Leffler, an Alexandria, Virginia-based real estate broker who often preps houses for sale, including buying appliances.
No matter what you negotiate, get the salesperson to put it onto the receipt. You want proof in case someone claims a promise was never made.
Rode emphasizes asking for and reading through any service contract or warranty before you purchase an appliance. Warranties directly from the manufacturer are the best. Third-party service contracts can be great, but only when the people who will service the product are also great. Find out who handles the actual work in your area. And be wary—some third-party contracts sound like an extension to what the manufacturer provides but actually start when you buy the item and run out earlier than you might expect.
Look into delivery and installation details.
What used to be standard for delivery, such as appliances coming with a new power cord for a stove or hoses for the washing machine, is no longer. Find out in advance the full list of what comes with the product. If the brand won't provide what you need for installation for free (make that note on the sales slip, of course), you're better off purchasing the additional items from a hardware store in advance. The price will almost certainly be cheaper than what the delivery people quote.
When the truck arrives, go out to meet it. If buying a brand-new unit, you want to see it in the factory carton and check that all the manuals and extras are there. "Almost all appliances come with some kind of protective film on them," Leffler says. "The absence of some of those things would be very telling."
If the power cord, which is supposed to be installed during the delivery, is already on an electrical appliance, it's a giveaway that you're getting something that's at least sat around on the showroom floor or might have been in one or more households previously.
And if you decide to use a "scratch and dent" outlet, as Leffler calls them, that specializes in slightly damaged products at lower prices, check that the company has been around for some time. If you call to activate the product warranty only to find that someone else already did, you want to be able to go in and demand satisfaction, not wonder where the seller disappeared to.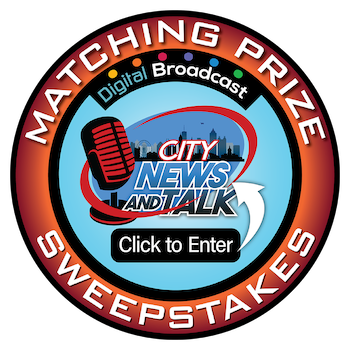 In Other NEWS