Catherine Reagor | Arizona Republic
Troy Warren for CNT

Sellers' grip on housing market is starting to slip.
The supply of homes for sale has steadily been climbing for the past few months, giving buyers worn out by bidding wars and new monthly home price records a better chance to close on one.
Drops in listing prices are on the rise too.
Home listings are up almost 43% since late February, according to the Cromford Report. And price reductions in homes listed for sale have jumped 102% since mid-February.
It's also taking a couple days longer for homes to sell because buyers have more choices.
"We are seeing a shift from an extreme sellers' market," Tina Tamboer, senior housing analyst with Cromford, told hundreds of real estate agents at Bobby Lieb's HomeSmart Elite meeting last week. "It's still a sellers market, but buyers should have a little more hope."
She said home prices won't fall as the market gets back in balance, but they also won't keep appreciating at 3.5% a month.
Tamboer emphasizes markets conditions can change quickly, and she is not making long-term predictions.
Best metro Phoenix areas for buyers
Anthem in northwest Phoenix is seeing the fastest shift away from a sellers' market, according to Cromford.
Tamboer said demand and supply could be back in balance in Anthem within the next five weeks, and sellers should take that into account when pricing their homes.
Farther-out metro Phoenix communities are expected to shift from giving sellers the upper hand the fastest.
Here is a look at what areas will strike a balance between supply and demand first, and how long it is expected to take, based on listings and sales:
Laveen: 1.9 months
Avondale: 2 months
Fountain Hills: 2.2 months
Gilbert and Queen Creek: 2.5 months
Peoria and Casa Grande: 2.7 months
Surprise: 2.8 months
Buckeye: 3 months
Tempe: 3.4 months
Scottsdale: 4.2 months
Phoenix: 4.5 months
Chandler: 4.7 months
El Mirage and Mesa: 4.9 months
No repeat of 2008-11 or 2020
A balanced housing market is a good thing for buyers, sellers and the real estate agents trying to keep both groups happy.
Also, a balanced market isn't one headed for a crash.
Part of the forecast for the market shift is because the number of Phoenix-area homes under contract to sell is now down almost 16% from 2020 and 4% from 2019, according to Cromford.
But that doesn't mean home prices will fall.
Tamboer said demand from buyers would have to plummet for Valley home prices to fall like they did in 2008-11, and she doesn't see that happening anytime soon.
The Valley's strong population growth is one reason why.
And Phoenix-area houses are still selling on average in less than 10 days.
Instead, she said, home prices will go back to a normal 5% to 6% annual increase, which is higher than inflation.
"Prices climbing more than 30% like they have during the past year isn't sustainable," Tamboer said. "2020 was a unicorn year for the housing market."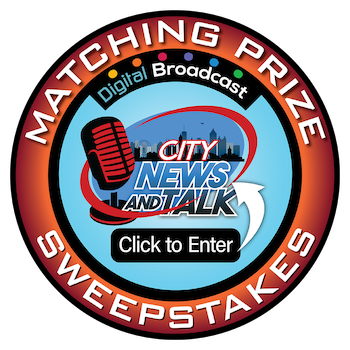 In Other NEWS