By Kelly Roberson and Jessica Bennett
Troy Warren for CNT

Grass-cloth wallpaper brings gorgeous texture and sophisticated style to rooms, but it isn't always simple to apply. Before you order a roll, read on for some basics on how to install and care for grass-cloth wallpaper.
Grass-cloth wallpaper packs a lot of style into a single decor element. It offers unmatched visual texture for walls, ups the elegance quotient for traditional rooms, and can provide distinctive color, too. There are tons of gorgeous ways to dress up rooms with grass-cloth wallpaper, but it does have some installation and care considerations. Here's a primer to help you decide if grass-cloth wallpaper is the right design choice for your room.
What is Grass-Cloth Wallpaper?
Grass-cloth wallpaper includes a range of products (some natural, some man-made) that have a similar look and feel, with a pattern that is primarily vertical and tactile. Grass-cloth wallpaper can be made of a range of materials, including hemp, reed, arrowroot, jute, and other faux grass-cloth products.
Traditional, natural grass cloth is created through a complex process that uses sea grass strands and thin cotton thread, both of which are adhered to a light backing, typically rice paper. Most grass-cloth wallpapers have a single linear texture that's usually installed vertically, although some may have a basket-weave pattern that offers both vertical and horizontal patterning.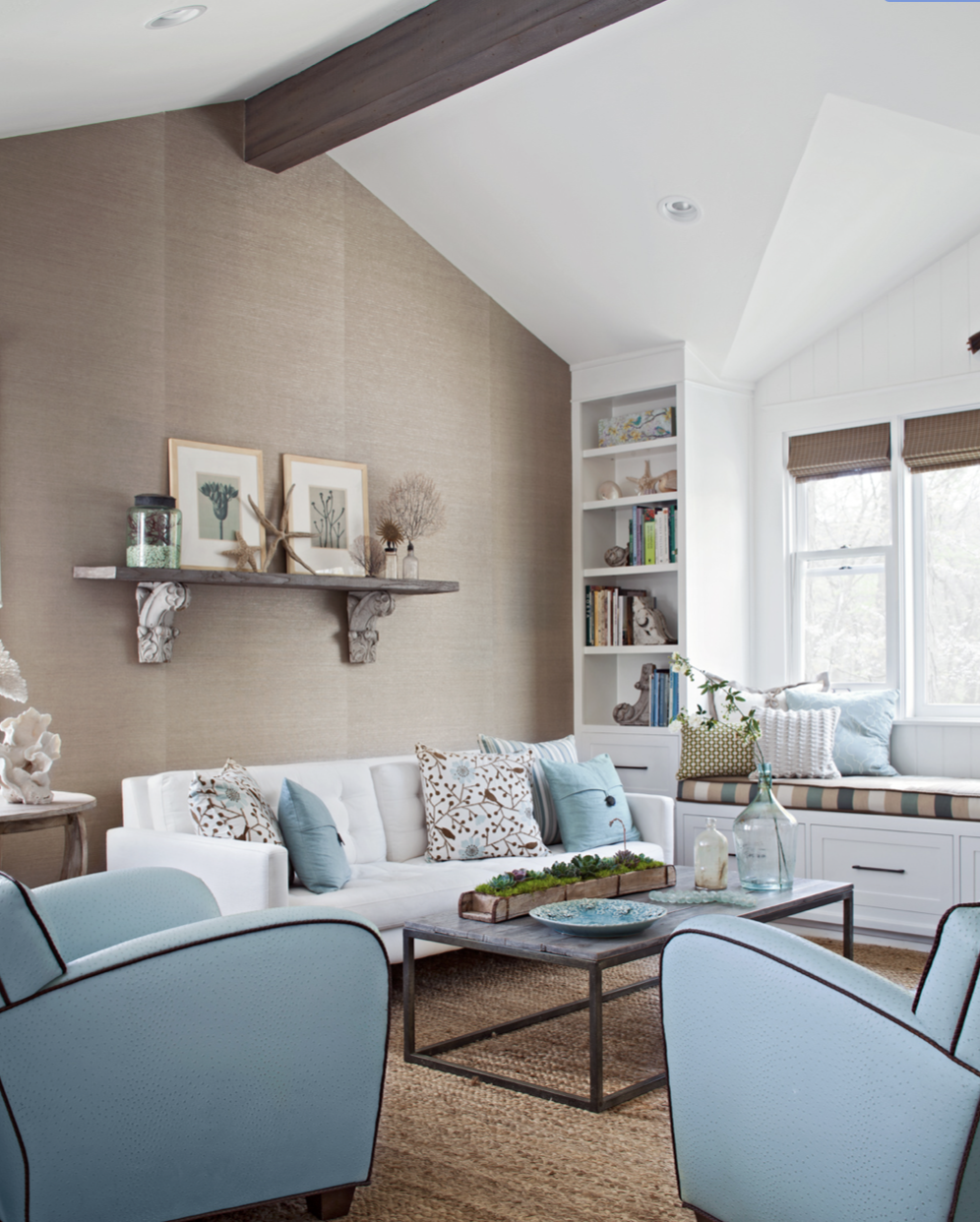 How to Install Grass-Cloth Wallpaper
Grass cloth comes in traditional wallpaper rolls, typically either 30 or 36 inches wide. Like all wallpaper, grass cloth must be adhered to walls, but the delicate paper that backs most natural grass cloth usually requires the use of non-staining pastes. Adhesive can be applied in one of two ways: either to the back of the grass-cloth panel or to the wall directly. Keep in mind that the seams between panels of grass cloth can be difficult, if not impossible, to conceal and are often integrated into the design. And sometimes the color variance from one roll to the next can be quite pronounced.
You can also now find peel-and-stick wallpaper in a variety of faux grass-cloth designs. These self-adhesive products make installation much simplerand allow you to easily remove grass-cloth wallpaper later if desired.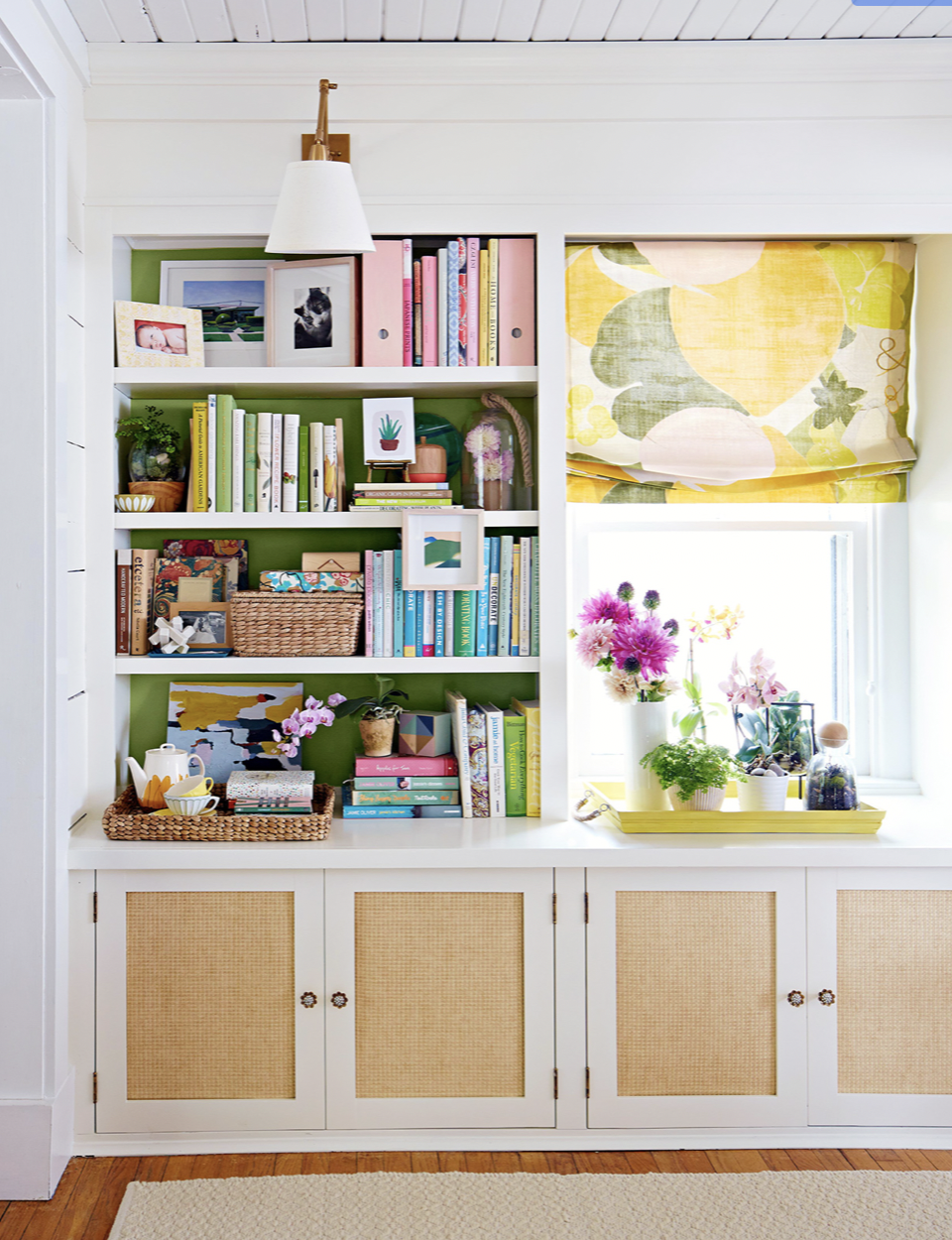 How to Decorate with Grass-Cloth Wallpaper
Grass-cloth wallpaper adds natural texture and color to a room, and its sophisticated aesthetic can be applied to a range of styles, whether contemporary or traditional. But generally, natural grass-cloth wallpaper doesn't withstand either high traffic or moisture, making it unsuitable for a number of rooms. For example, hallways with lots of foot traffic, kitchens that often endure food splatters and spills, humid bathrooms with a shower or tub, or walls close to a toilet in a half bath should all be avoided. Faux grass-cloth products tend to have a wider range of usability but should still be installed with care.
Because of its delicate nature and time-intensive installation, grass-cloth wallpaper is often more suitable for an accent, such as a single wall or raised panel in a room, used to draw attention or as a focal point.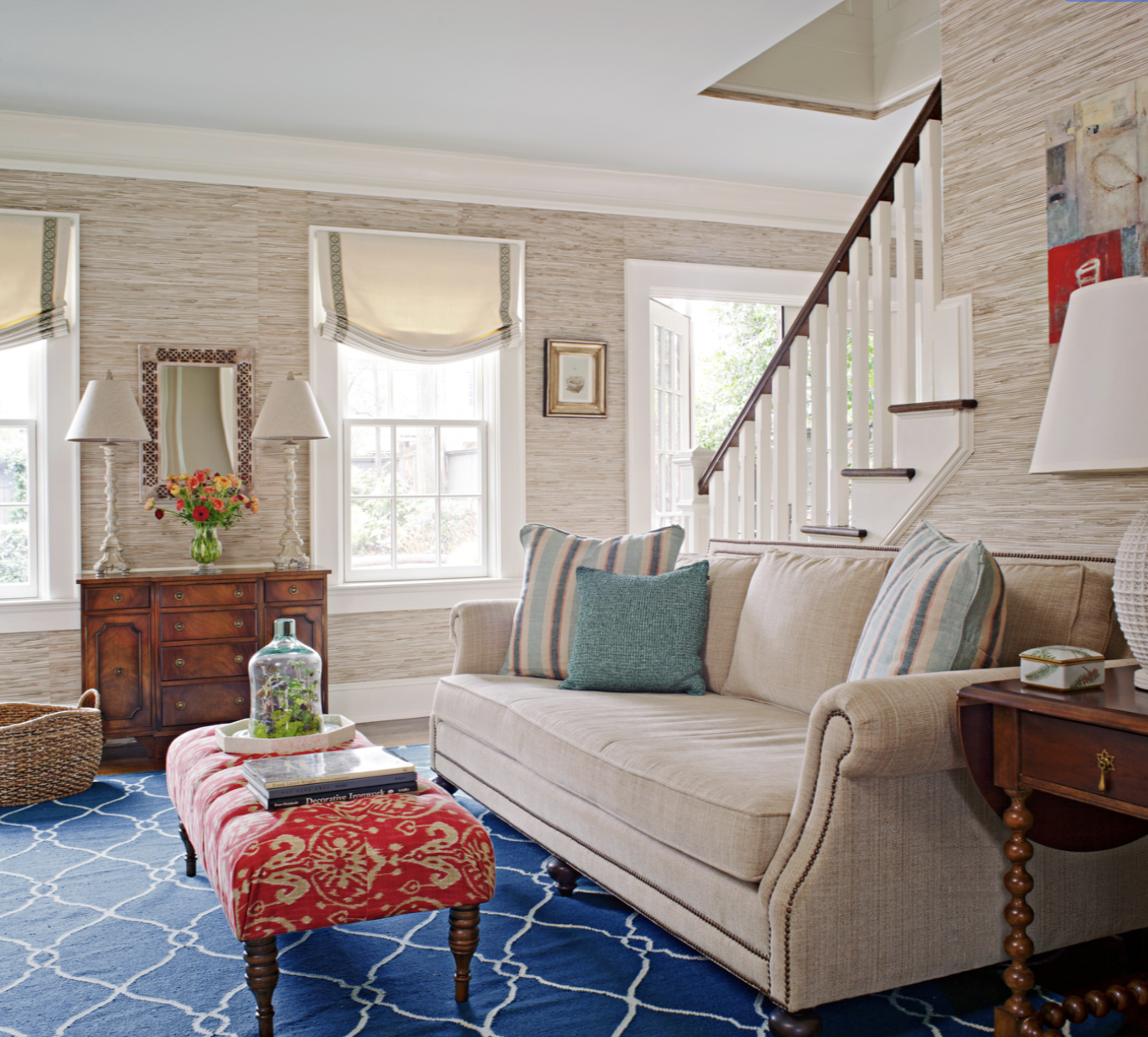 How to Clean Grass-Cloth Wallpaper
Most natural grass-cloth wallpaper can only be lightly dusted or vacuumed; any moisture in cleaning products will damage it. Faux grass-cloth wallpaper is often made of vinyl, which can typically be cleaned with soapy water and a soft sponge. Wipe away the remaining soap with a clean, damp sponge, then dry the surface with a microfiber towel.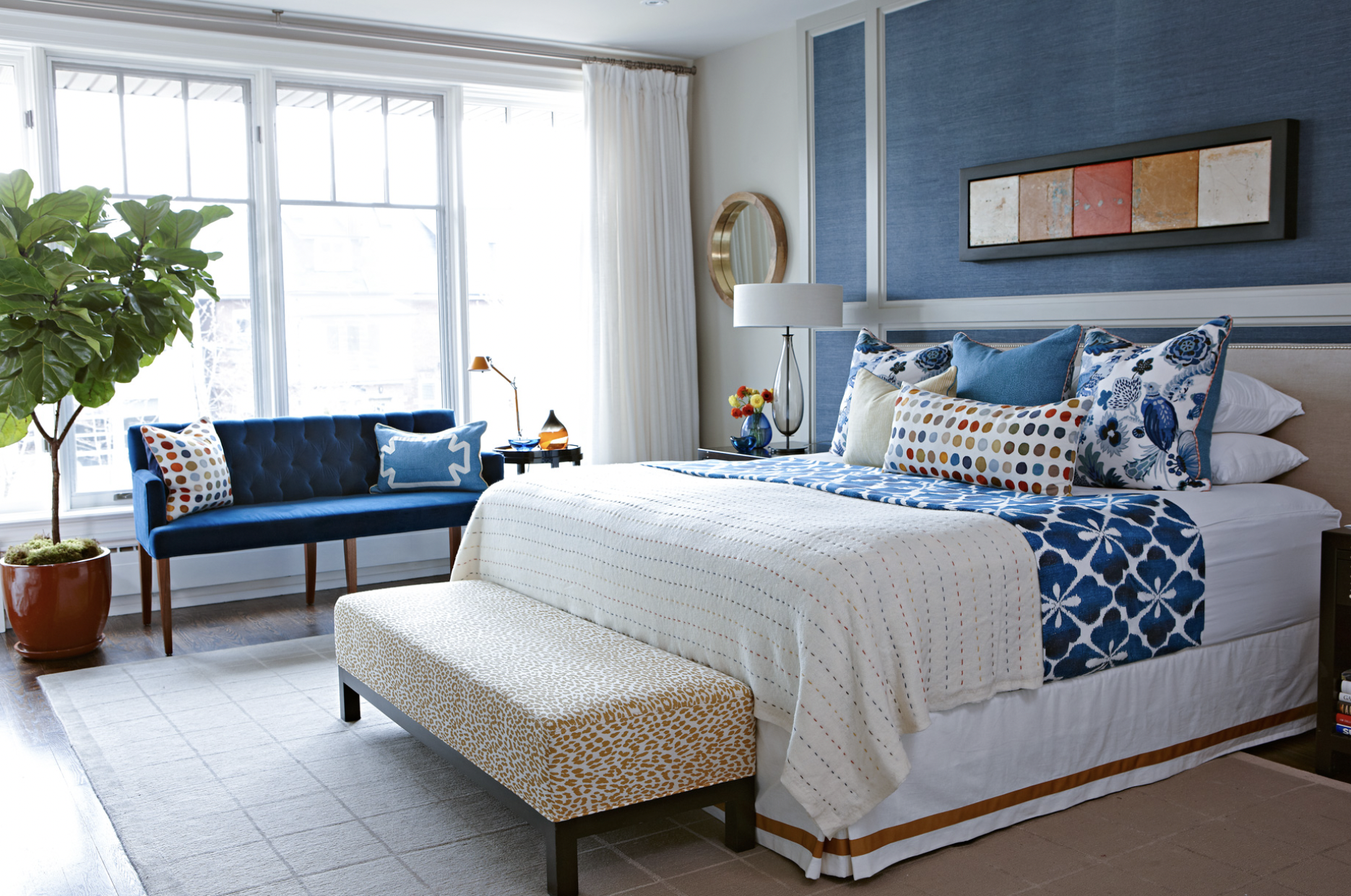 Painting Over Grass-Cloth Wallpaper
Grass-cloth wallpaper can technically be painted over, but it's a difficult job with uneven results. Additionally, the texture is nearly impossible to cover, so the paint will have the weave or crosshatch pattern of the wallpaper. If you're considering this option, test a small, out-of-the-way section first. To paint, thoroughly clean the wallpaper and apply several coats of an oil-based primer; then apply your finish paint, using at least two coats to achieve even coverage. Make sure to allow each coat to dry thoroughly.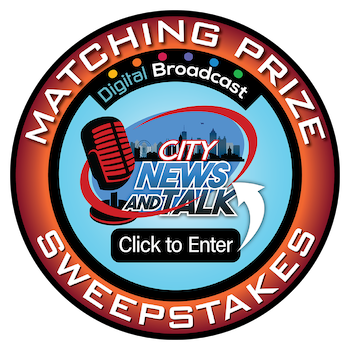 In Other NEWS