BY PAMELA MCCLINTOCK | HollywoodReporter.Com
Troy Warren for CNT

The ninth installment in the 'Fast and Furious' franchise grossed a hefty $30 million on Friday alone.
F9 is headed for a huge $66 million debut at the weekend box office, a pandemic-era record for North America and the biggest domestic opening since Star Wars: The Rise of Skywalker in December 2019.
The ninth installment in the Fast and Furious Saga earned a huge $30 million on Friday from 4,179 theaters in North America. That's the widest count for any film opening in recent months as more and more cinemas reopen.
Friday's tally, a single-day record for the pandemic era, includes $7.1 million in previews.
F9 will easily surpass the $60 million domestic launch of 2019 spinoff Hobbs & Shaw, unadjusted for inflation, but won't be able to match the $98.8 million start of The Fate of the Furious in 2017, underscoring that the fragile nature of the box office recovery.
Universal's all-audience tentpole, followed by Disney and Marvel Studios' superhero offering Black Widow (July 9), are the most crucial test cases yet for the recovery. One major difference: F9 is an exclusive theatrical release before hitting premium VOD in six weeks or so, while Black Widow will be made available simultaneously in cinemas and on Disney+ Premier Access for $30.
Justin Lin, a franchise staple, directs the ninth installment in the Fast & Furious series. F9received a B+ CinemaScore and scored high marks on PostTrak exit polls.
The series has always played to an ethnically diverse audience, and F9 is no exception. Caucasians made up 33 percent of Friday ticket buyers, Latinos (31 percent), Blacks (22 percent) and Asian/Native American/Other (14 percent).
F9 has already sped past records internationally, earning $300 million from 23 markets. This past weekend, the franchise became the fifth-biggest franchise globally with $6.2 billion, surpassing the X-Men series. F9 will continue its international rollout throughout the summer and has many key markets left in which to open (including the U.K. this weekend).
F9 stars returning castmembers Vin Diesel, Michelle Rodriguez, Tyrese Gibson, Chris "Ludacris" Bridges, Nathalie Emmanuel, Jordana Brewster and Sung Kang, with Helen Mirren, Kurt Russell and Charlize Theron. The movie also features Cardi B as a new franchise character and a cameo by Reggaeton sensation Ozuna.
Paramount's horror-thriller A Quiet Place Part II — which likewise is playing only in theaters for an exclusive period — presently holds the record for a pandemic-era opening after grossing $57.1 million over the long Memorial Day weekend, including $47.5 million for the three-day weekend. The film is an unqualified hit, with a current global gross north of $225 million.
Quiet Place II, though, is a modestly budgeted genre pic, not a broad-audience, big-budget offering such as F9.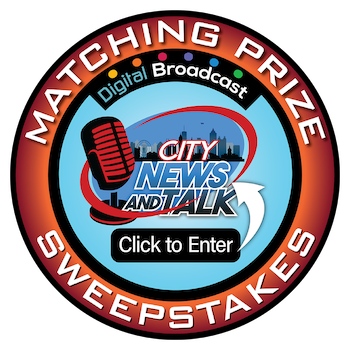 In Other NEWS