By Avery Newmark, The Atlanta Journal-Constitution
Troy Warren for CNT #HomeGarden

The open floor plan has taken over your kitchen, living room and dining room — and now it's taking over your bathroom. Meet the open bathroom trend for 2022: wet rooms.
A wet room is, as the name implies, a bathroom that is designed to get wet. The floors and walls are all sealed to prevent water from seeping out and causing damage. They typically don't have a wall separating the shower or tub from the rest of the room, resulting in a more open and spa-like bathing experience.
Before you decide to DIY one for yourself, keep in mind that wet rooms needs to be waterproof, and so there is a limit on the types of materials and home decor you can use.
"It's important to work with professional designers and architects on the project. A designer can both help you determine if a wet room is a good fit for the space and ensure that the correct materials are used for the project," HGTV said.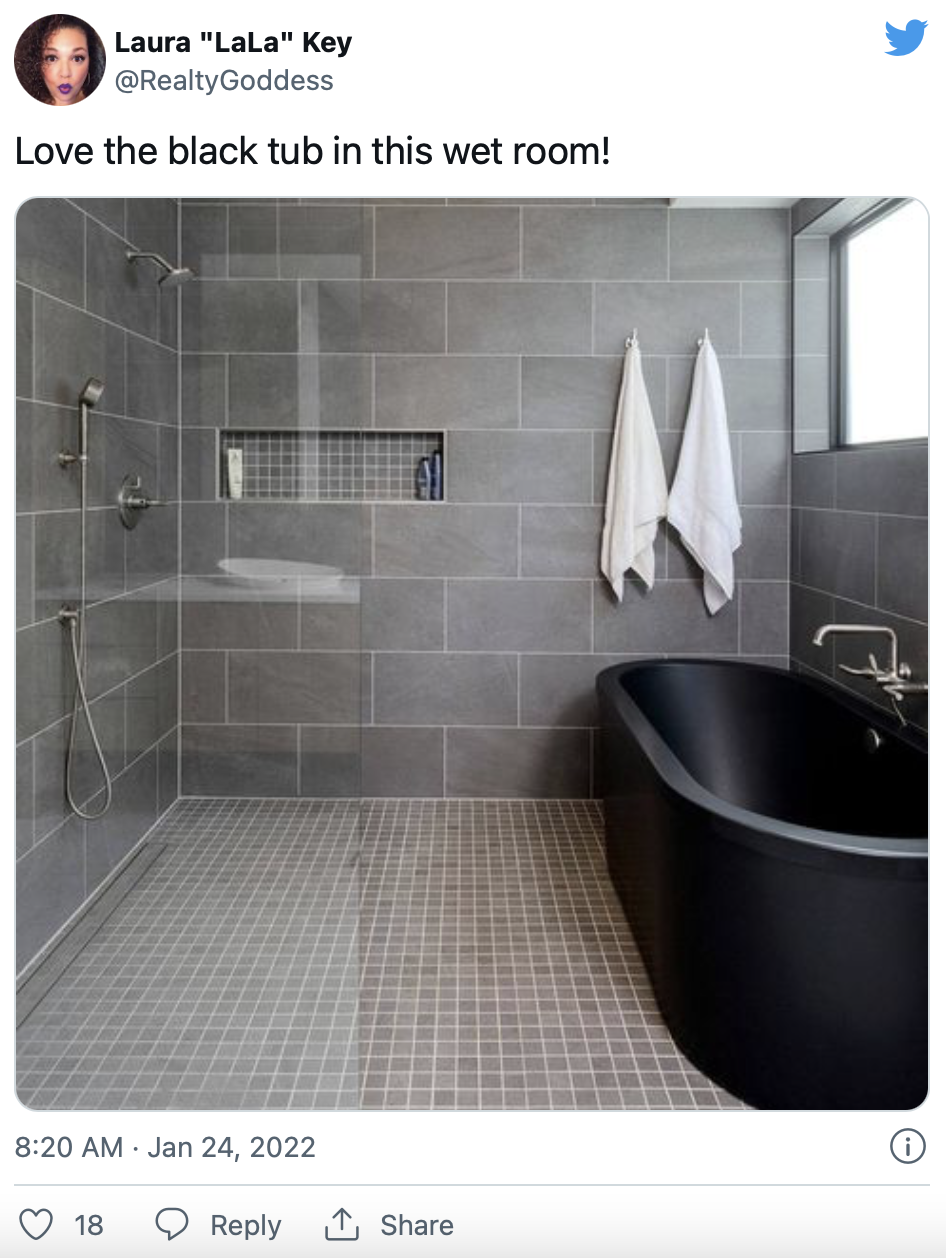 Here are three reasons why you should consider a wet room for your home:
Accessible floorplan
Wet room bathrooms are suitable for all stages of life. There are no steps or curbs in the shower area to keep walkers and wheelchairs out, making it ideal for those with limited mobility, such as the elderly or disabled.
Easy to clean
Because wet rooms are open, sealed off and waterproof, they couldn't be easier to clean. Just soap the wetroom up and spray it down, sending dirt straight down the drain.
Increases property value
What's not to love? Wet rooms are unique, stylish and luxurious. And if you have to say goodbye to yours, you can expect to recoup about 60 percent of the construction costs at sale, according to RenoFi.

In Other NEWS