By Andrea Beck | BHG.Com
Troy Warren for CNT #HomeGarden

Maximize your gardening footprint with SkyPots, a new kit designed by a Better Homes & Gardens Stylemaker that makes it easy to create a floor-to-ceiling plant wall.
If you wish you had a bit more space for displaying your plant babies (and who doesn't?), you'll want to scoop up a new product called SkyPots that makes it easy to create a stylish vertical garden. It's the brainchild of Ryan Benoit, one of the co-founders of the popular garden blog, The Horticult. He also happens to be a BH&G Stylemaker. He originally came up with the idea as a DIY project, which was featured in the April 2016 issue of Better Homes & Gardens. His method involved connecting separate potted plants together on a long metal rod that can be hung up. People loved the concept but began asking for a ready-to-go kit version that they could buy. Benoit set to work, developing his innovative Skypots, which are now available for purchase.

"I first came up with the idea when searching for an easy way to hang and stack everyday clay pots on my patio," Benoit says. "Macramé seemed to be the only option that somewhat achieved this look, but the strings aren't great for the outdoors and the plants can easily get tangled when taking the pots in and out to water and maintain."
After a long process of trial and error over the last four years, SkyPots were born. Benoit's initial design involved a 3-foot-long steel rod mounted with multiple potted plants. This proved too heavy and awkward to be practical, so he decided to use shorter rods that could be used to hang a single pot. Unlike the early designs, you can link the rods together to create a hanging column of plants in mere minutes, no tools required.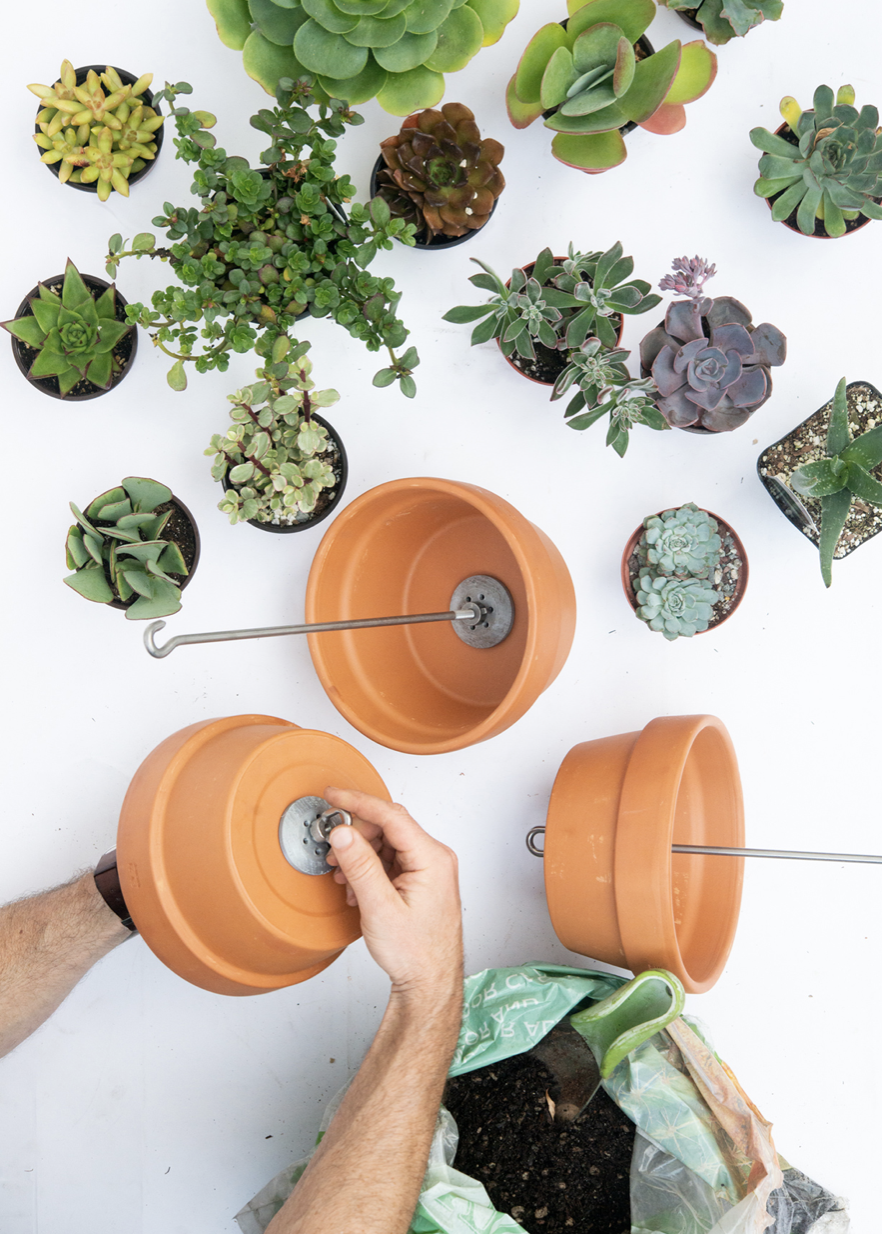 Depending on how many plants you'd like to hang, SkyPots are available in single, double, and triple kits. You could even bring to life an entire living wall with the Gardener's Bundle package, which includes eight full kits that could hang side-by-side. All the parts in the kits are designed to handle both indoor and outdoor conditions, so you can use them to display your houseplants by a window, or dress up your balcony or porch. You'll get full instructions for safely securing your kits to your ceiling or exposed beams. And though a hook isn't included, Benoit recommends using a sturdy VersaHook ($4, The Home Depot).

You may be wondering what happens when a SkyPots display gets watered. The kit is designed to allow water to flow out each pot's drainage hole and down the rod into the plant below. If you've got your vertical garden hanging outside, you can just let the excess water from the last plant in your chain flow out onto the ground. For indoor watering, Benoit recommends moving your plants over the sink or setting them on top of a sturdy bowl or mug. Once you hang your pots up again, all but the single Skypots kits include a Catch JR, a cup-like accessory that hooks on to the last pot to capture any remaining drips after your pots have a chance to drain.
SkyPots appear to be the perfect solution to maximizing your vertical gardening space. These easy-to-assemble kits let you pack in more plants while displaying them in an eye-catching way. Plus, Benoit designed them with an eye toward both their durability and sustainability. They are made with high-quality stainless steel that will last through decades of use without needing replacement parts, and the Catch JR and the flanges are made from 90% post-consumer recycled plastic. SkyPots even come in 100% plastic-free packaging because "our planet is worth the extra effort," says Benoit.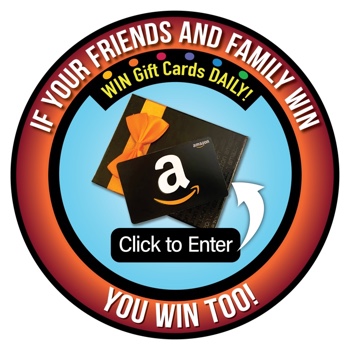 In Other NEWS