By Mike Pomranz | FoodAndWine.Com
Troy Warren for CNT

Someone in every state will get $25 worth of pizza per week in return for documenting their meals.
Working for pizza is surprisingly common: Offer it to friends to get them to help you move, toss it in the breakroom to bribe coworkers to a meeting, or serve it to the interns who were desperate enough to think your film shoot will look good on their resume. But what if the work is pizza? A pizza app is offering a year of free pizza to 50 people — and all they have to do in return is document themselves, uh, eating pizza.
Slice — a platform that works with thousands of independent pizzerias to help them compete against larger chains — has announced the creation of its new P.I.E. Society. The name is an acronym for "Promotion of Independents Everywhere," and the plan is straightforward: They're seeking 50 pizza-loving people — one from each state — to serve as their state's "Head of Pizza."
Along with other incentives like Slice apparel and exclusive offers, the gig comes with two financial perks. First, Slice is offering a year of free pizza which arrives in 52 weekly credits of $25 on the Slice app (described as a $1,300 value). Second, winners will receive $500 "toward travel" — which is actually four $125 Visa gift cards sent quarterly that can ostensibly be spent how you like.
However, both prizes are contingent on fulfilling your obligations as a Head of Pizza… so what are those?
Beyond simply eating pizza, these part-time critics are being asked to "Visit and/or order from new pizza shops every week; Capture content that shares the unique story behind the pizza; [and] Evangelize your state's best pizzerias." (For the record, the official rules make the work seem even less stressful, stating that winners must be "taking photos and/or videos of their experience.") Slice also says that all the winners will receive a "content creation kit" to help them with their required work.
The competition is open to all registered Slice app users who are at least 21 years old. Applications will be accepted from June 24 until July 30 with the winners being notified on August 13. In the rules, Slice says, "Applications will be judged on the Applicant's demonstrated love for pizza, passion for small business, willingness to try different types and flavors of pizza, creativity and artistic skill, social media presence, and geography." To apply, head here.
But is this "job" for you? Admittedly, it far from the best paying gig in the world; that said, in the age of Instagram, plenty of people would probably be doing stuff like this anyway, so it could be worth having Slice cover your bill. And at the very least, it's better free pizza work than helping your friend move — though that may say more about your friend than anything else.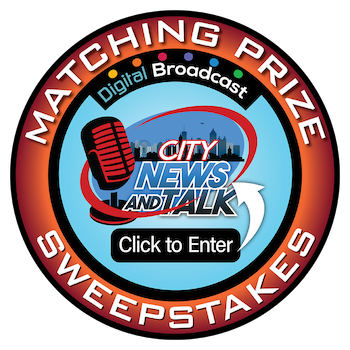 In Other NEWS