NATIONAL & WORLD NEWS |By wire reports
Troy Warren for CNT #EditorsPicks

Ex-deputy charged with manslaughter in white teen's death
A former Arkansas sheriff's deputy was charged Friday with manslaughter in the fatal shooting of a white teenager whose death has drawn the attention of national civil rights activists.
A special prosecutor announced the felony charge against Michael Davis, a former sergeant with the Lonoke County Sheriff's Office, in the fatal shooting of 17-year-old Hunter Brittain. Davis faces between three and 10 years in prison if convicted.
Davis shot Brittain during a June 23 traffic stop outside an auto repair shop along Arkansas Highway 89 south of Cabot, a city of about 26,000 people roughly 30 miles northeast of Little Rock.
Davis told investigators he shot Brittain once in the neck during the traffic stop after the teen reached into the back of his truck and did not comply with his commands to show his hands, according to the arrest affidavit. Brittain was holding a container — which his family members have said held antifreeze — and no evidence of firearms were found in or near the truck, the affidavit said. A passenger with Brittain told investigators he never heard Davis tell the teen to show his hands.
Cambodian leader boasts he barged into opposition video call
Cambodia's prime minister boasted Friday of barging uninvited into a video conference call hosted by his political opponents.
Hun Sen, an enthusiastic user of social media, said he intruded into a Zoom call made by his opponents to warn them that he and his spies were keeping a close eye on them.
Hun Sen suddenly appeared on the Sept. 9 call held by former members of the Cambodia National Rescue Party, which was dissolved in 2017 by a Cambodian court ahead of the 2018 general election. The country's courts are widely seen as doing the government's bidding, in this case eliminating the sole credible opposition party ahead of the polls. The opposition group had been expected to present a strong challenge to Hun Sen's Cambodian People's Party.
Clips of part of the video intrusion have been circulating on social media. They show Hun Sen holding a 12-minute conversation with Long Ry, a former opposition lawmaker.
NYC restaurant host attacked over vaccine status request
A host at a popular New York City restaurant was assaulted by three women from Texas after she asked for proof they had been vaccinated against COVID-19, police said.
The three women punched the host at Carmine's on the Upper West Side repeatedly and broke her necklace Thursday afternoon after she asked for proof of vaccination, which is required to dine inside at a restaurant in New York City, police said in a news release.
The attack left the 24-year-old victim bruised and scratched, police said. Restaurant owner Jeffrey Bank said the employee was taken to a hospital for treatment and was doing well Friday but was "extremely shook up."
The three women were arrested on charges of misdemeanor assault and criminal mischief. They were given desk appearance tickets and ordered to appear in court Oct. 5.
Navalny app removed from online stores as Russian polls open
An app created by allies of imprisoned Russian opposition leader Alexei Navalny disappeared from Apple and Google stores on Friday as polls opened across Russia for three days of voting in a parliamentary election.
Russian authorities are seeking to suppress the use of Smart Voting, a project designed by Navalny to promote candidates that are most likely to defeat those backed by the Kremlin. This weekend's election is widely seen as an important part of President Vladimir Putin's efforts to cement his grip on power ahead of the 2024 presidential polls, in which control of parliament will be key.
Apple and Google have come under pressure in recent weeks, with Russian officials urging them to remove the app, which features Smart Voting, saying failure to do so will be interpreted as interference in the election and threatening them with fines.
Indian opposition party holds street protest demanding jobs
Youth members of India's main opposition Congress party clashed with police during a street protest Friday demanding jobs as the country's economy recovers from a coronavirus lockdown last year that triggered massive unemployment.
They also urged people not to celebrate Prime Minister Narendra Modi's 71st birthday on Friday.
About 150 Congress supporters marching behind a large banner reading "Government, Give Jobs to Youth" tried to jump police barricades blocking them from marching to government offices in New Delhi.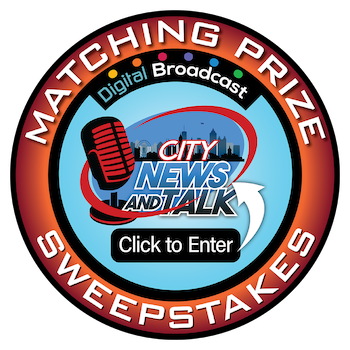 In Other NEWS