By Mike Pomranz | HollywoodReporter.Com
Troy Warren for CNT

The California rapper follows successful meals from Travis Scott, J Balvin, and BTS.
It used to be that musicians showed off their success with a gold record — but in 2021, if you want to prove you're one of the biggest recording artists in the land, you do it with the Golden Arches. And next month, rapper Saweetie is claiming the top spot on McDonald's Signature Order countdown.
For those in a need of a recap, last September, McDonald's launched its first celebrity-named meal since working with Michael Jordan in 1992. That Travis Scott combo was surprisingly lucrative for everyone involved, and so McDonald's Famous Order series — where the chain pairs up with popular musicians on co-branded orders — was born. Colombian singer J Balvin got a meal in October, followed by an even bigger global coup: Korean boy band BTS — who took their McNuggets-based meal on a "world tour" starting in April.
This week, McDonald's announced its next superstar meal, tapping California-born rapper Saweetie who first found success in 2017 with her single "Icy Girl."
Launching at U.S. locations on August 9, The Saweetie Meal won't leave you hungry: It features a Big Mac, a four-piece Chicken McNuggets, a medium fry, and a medium Sprite — along with Tangy BBQ Sauce and a "new" "Saweetie 'N Sour" sauce, which McDonald's admits is "the same Sweet 'N Sour sauce you know and love, re-named in honor of the new meal."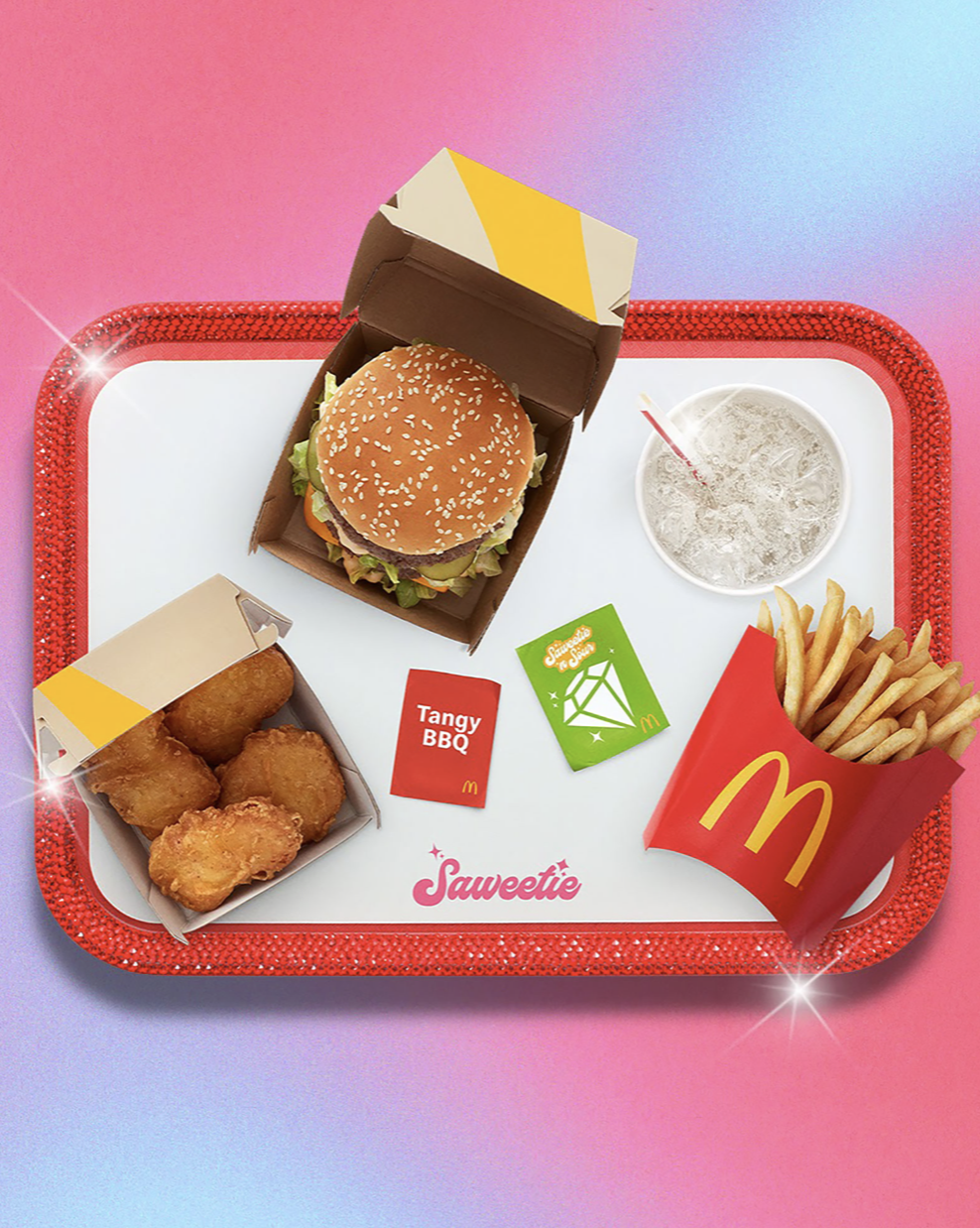 "McDonald's and I run deep — from growing up back in Hayward, California, all through my college days — so I had to bring my icy gang in on my all-time favorites," Saweetie said in the announcement. "Depending on the mood I'm in, there are so many ways to enjoy my order. I like to keep things fresh — I know that's right."
Along those lines, MickeyD's suggests that people can put their own spin on The Saweetie Meal by "remixing" its many items in different ways: putting fries on your Big Mac, topping your fries with McNuggets, using your Big Mac bun to make a McNuggets sandwich, or using your Big Mac patties as a bun with fries in the middle to make some sort of unholy burger-bunned fry sandwich. (Did Saweetie's team really sign off on that?)
But regardless of how you eat your meal, McDonald's says it will also arrive in "icy new packaging" inspired by Saweetie's style. "We're thrilled to team up with Saweetie, a true brand fan who puts her own spin on everything she touches across music, fashion, beauty and culture," Morgan Flatley, chief marketing and digital customer experience officer for McDonald's USA, stated. "And now she's brought that spark and creativity to her signature McDonald's order by celebrating her love for our food and passion for mixing things up."
Meanwhile, as they have with their previous meal collabs, McDonald's says we should stay tuned for more surprises as a part of this partnership in the coming weeks.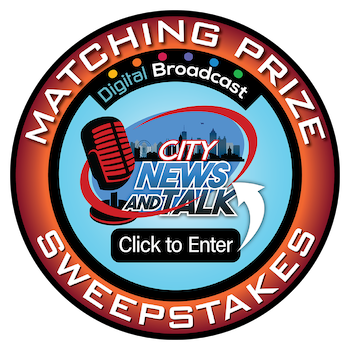 In Other NEWS