By ArLuther Lee, The Atlanta Journal-Constitution
Troy Warren for CNT #EditorsPicks

Jacob Anthony Chansley pleaded guilty to his role in U.S. Capitol riot in September
Federal prosecutors are recommending a 51-month prison sentence for the man known as the "QAnon Shaman" who stormed the U.S. Capitol in January while wearing a Viking headdress and carrying a spear.
Jacob Anthony Chansley pleaded guilty in September to obstruction of an official proceeding after numerous photographs showed him in Senate chambers and standing triumphantly behind the speaker's podium wielding a bullhorn.
He has now become the third of hundreds of felony defendants to reach the sentencing phase for his role in the riot carried out by supporters of former President Donald Trump, according to a report by Politico.
The length of the sentence amounts to a little more than four years behind bars, which is the toughest penalty yet for any of the perpetrators, Politico reports. However, by the time of the actual sentence Chansley will have already served more than 10 months in jail, according to his attorneys.
"Defendant Chansley's now-famous criminal acts have made him the public face of the Capitol riot," the Justice Department said in a 28-page sentencing memo filed with the court on Tuesday, according to Politico.
"The defendant was among the first 30 rioters to penetrate the U.S. Capitol building," prosecutors continued. "The defendant then stalked the hallowed halls of the building, riling up other members of the mob with his screaming obscenities about our nation's lawmakers, and flouting the 'opportunity' to rid our government of those he has long considered to be traitors."
Chansley was neither charged with destroying property nor assaulting federal officers who were dispatched to protect the Capitol. Yet the one-time Trump supporter had faced up to 28 years in prison for his role in the mayhem, according to previous reports.
"Chansley showed no remorse in the days after the event," the court filing said, "gloating to NBC News that the actions of the rioters that day sent our nation's law makers into hiding, with gas masks, retreating into their underground bunker."
One image taken of Chansley on Jan. 6 shows him standing at the dais where then-Vice President Mike Pence had stood only minutes earlier as confirmation of Joe Biden's Electoral College victory got underway.
There, on a stack of papers left behind by lawmakers as they scrambled to flee the mob, Chansley wrote a note saying "It's only a matter of time, justice is coming," prosecutors said.
Video has also emerged of Chansley writing the message as the rioters overran the Capitol chanting "Kill Mike Pence!"
Chansley, however, told the FBI the note was not meant as a threat and went on to call Pence a "child-trafficking traitor."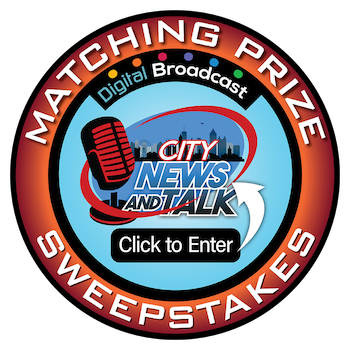 In Other NEWS