Troy Warren for CNT #Technology

You can finally FaceTime with non-Apple smartphone users (Android and Windows)!
FaceTime has gotten more attention than almost any other feature with this most current iOS software update, iOS 15. One of the most exciting features to roll out is the brand-new ability for iPhone users to FaceTime with Android users and Windows smartphone users! It's as simple as texting a link. Let's check it out!
How This FaceTime Update Will Affect You
Is your friend and family group comprised of Apple and non-Apple users alike? FaceTime with any or all of them!
This particular method is the fastest and simplest way to send a FaceTime invite to a non-Apple user or multiple users at a time.
Important: Since this FaceTime tip is specific to iOS 15, if you have an earlier software version you will need to update to iOS 15 before using these steps.
How to FaceTime with an Android User or Windows User (or Both!)
FaceTime's Apple-to-Apple communication limits have long frustrated regular users of the app, and I'm personally thankful that Apple finally did something about it. This method is the simplest, fastest way to FaceTime with non-Apple smartphone users, but you also have the option to schedule a FaceTime call in the Calendar app or create and share a FaceTime link, each of which are nice if you want to schedule a call in advance. Want to learn more about the massive updates that rolled out with iOS 15? Sign up for our free Tip of the Day newsletter!
Now let's learn how to FaceTime with an Android or Windows smartphone user: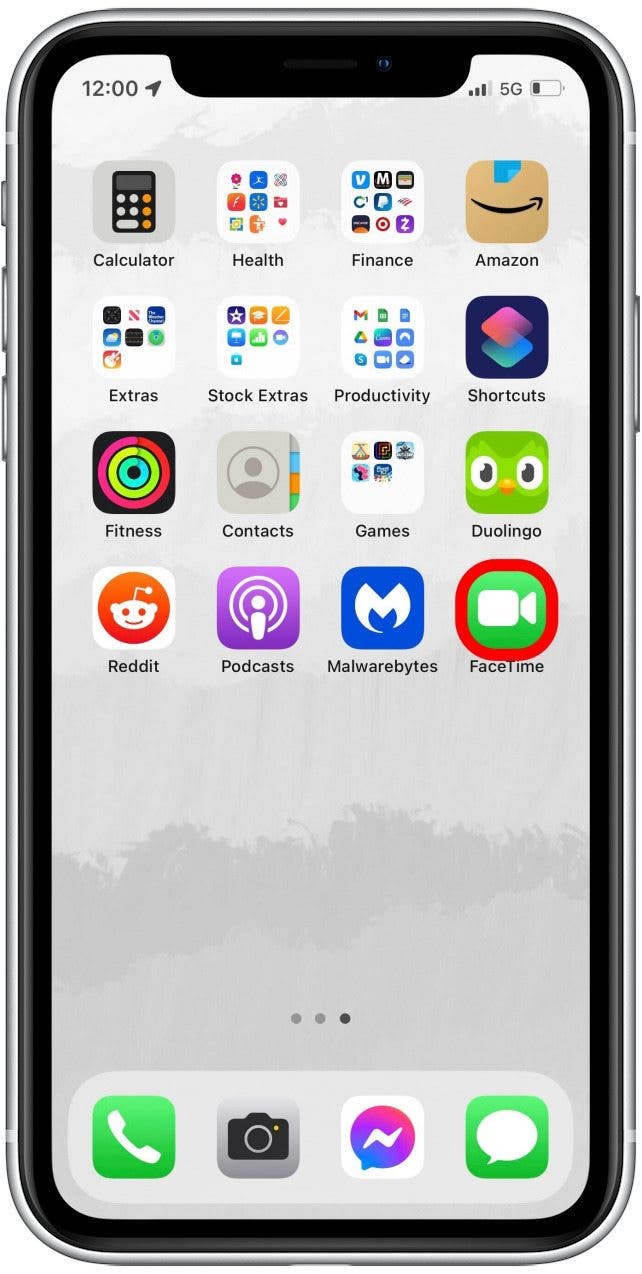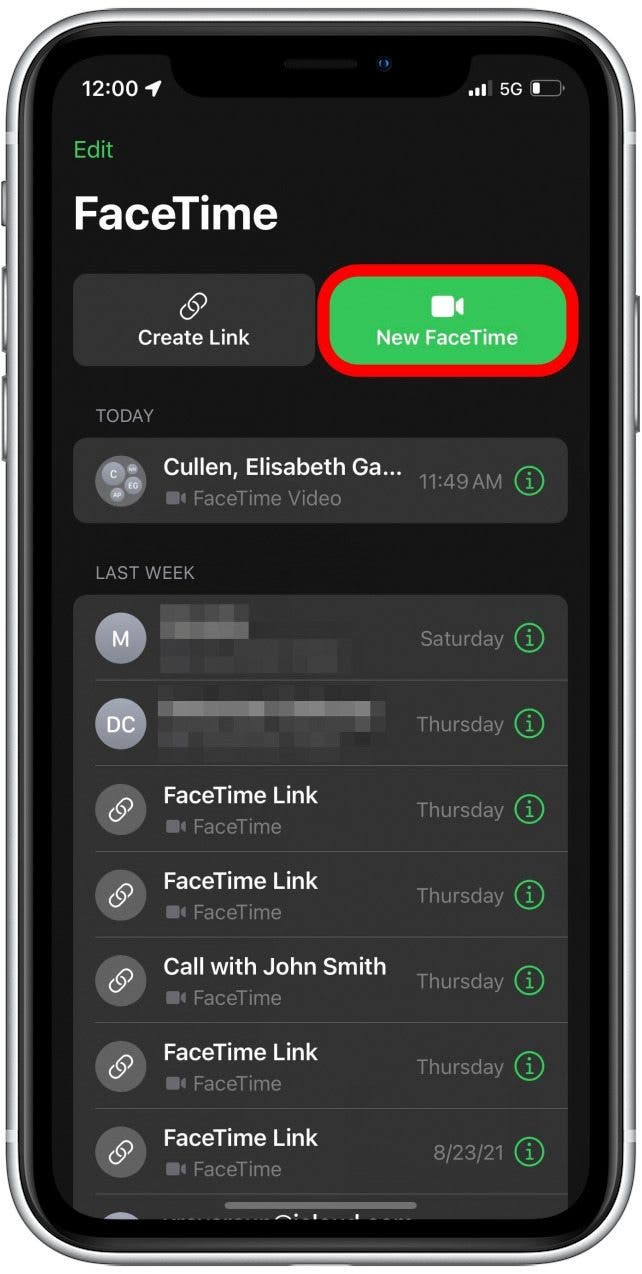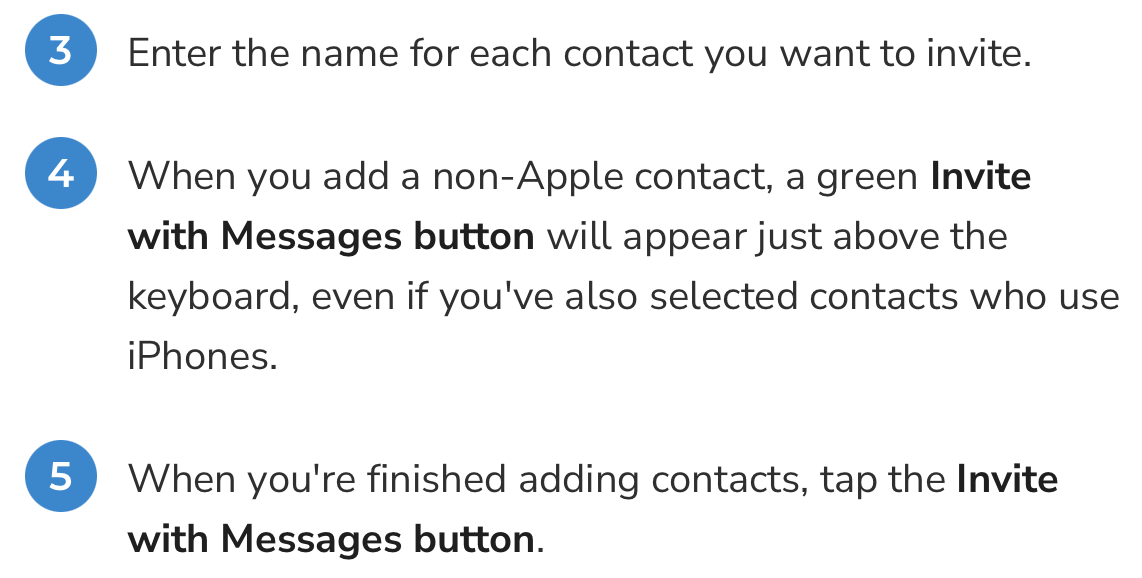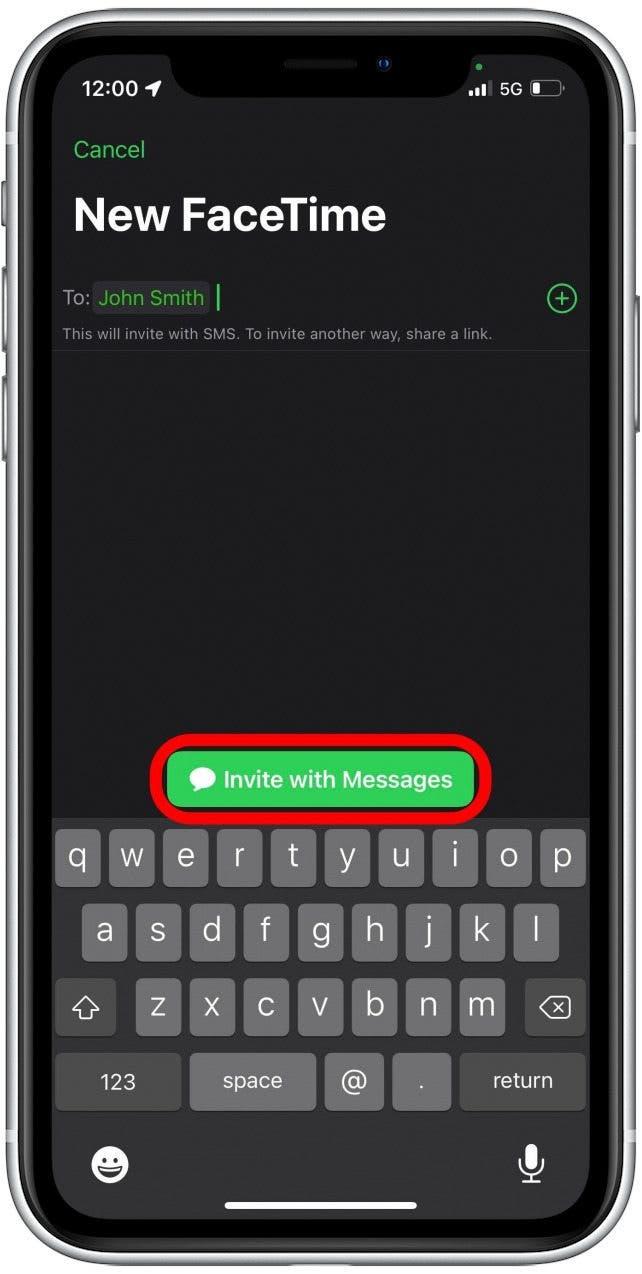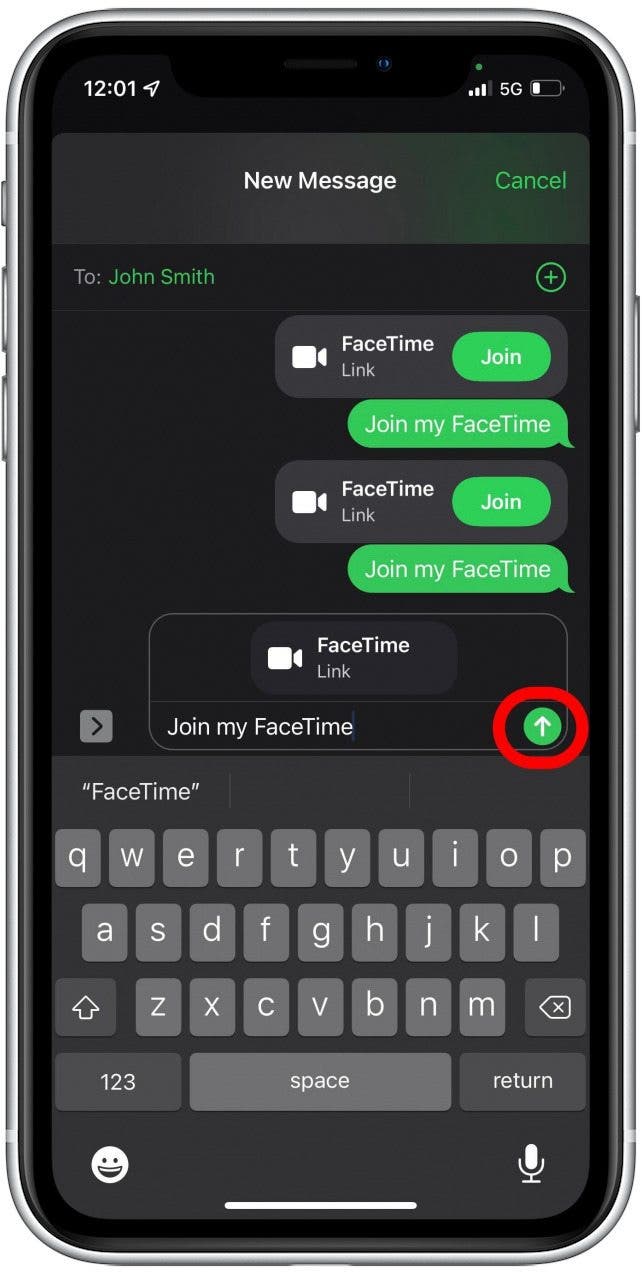 Be prepared! Once the FaceTime invite has been sent, you'll immediately be brought into an active call where you can wait for others to join.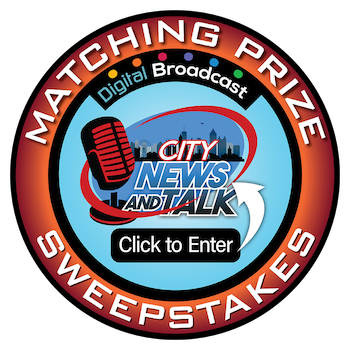 In Other NEWS