Andi Berlin | Arizona Republic
Troy Warren for PhoenixNewsAndTalk.Com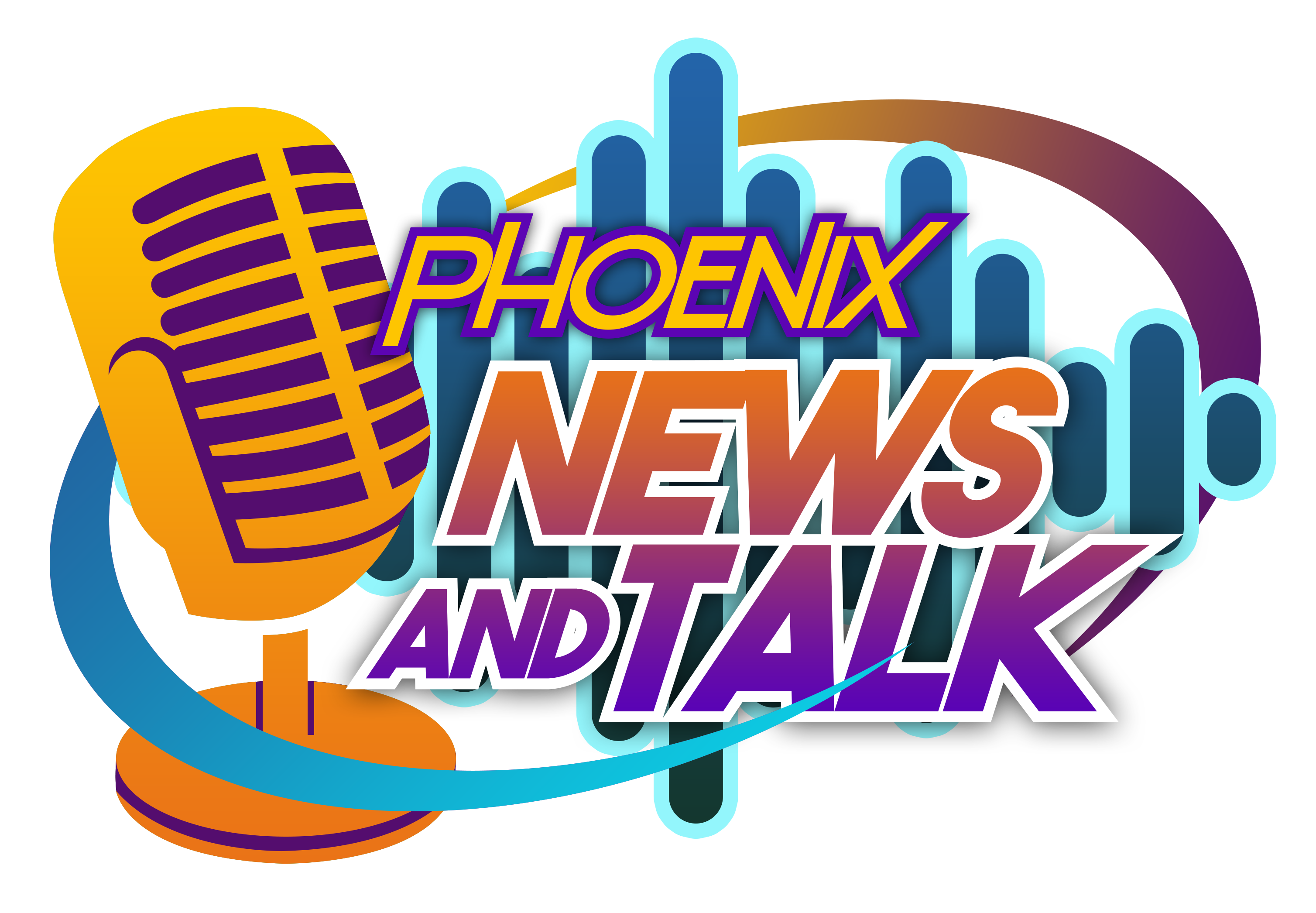 A man in a shark costume is moonwalking in front of a barking dog. It's industry night at the Golden Pineapple in Tempe and the "Beach Boys" pop-up event, organized by Sink or Swim, feels more like a concert than a dinner.
The bar is packed when I arrive. People are throwing beach balls. There's an unmanned merch table at the front door filled with stickers, homemade hot sauces, tortillas and $20 T-shirts. There's also a photo of the organizers, two mixologists who've stood behind some of Phoenix's top bars, posing with bartender friends in silly shark hats and Hawaiian leis. I recognize the satirical image from the Instagram promotions for the event.It looks like a yacht rock album cover, and Bryan McCarrik and Andrew Felix are certainly the stars of their new show.
"Everyone's goal that wants to do this professionally is to be their own boss," said Bryan McCarrick, a bartender at Killer Whale Sex Club who started the pop-up with Virtù bartender Andrew Felix while they were both working at the ambitious Phoenix cocktail bar Century Grand. "The Sink or Swim gave us an identity to push through, it makes all the hard work pay off."
The food and drinks at the event were far from polished, a contrast to what might be offered at McCarrick and Felix's usual places of employment. But the off-the-cuff energy was captivating. I wondered at the creative stoner mashups, like pork adobo gyoza, Korean corn dogs done Sonoran style with bacon and beans and the playful cocktails like a bourbon lowball garnished with a finger condom and sherry shots served in red mini solo cups, which they recommend sending like candy grams to fellow attendees.
It was fun, which is what everyone in attendance was really craving.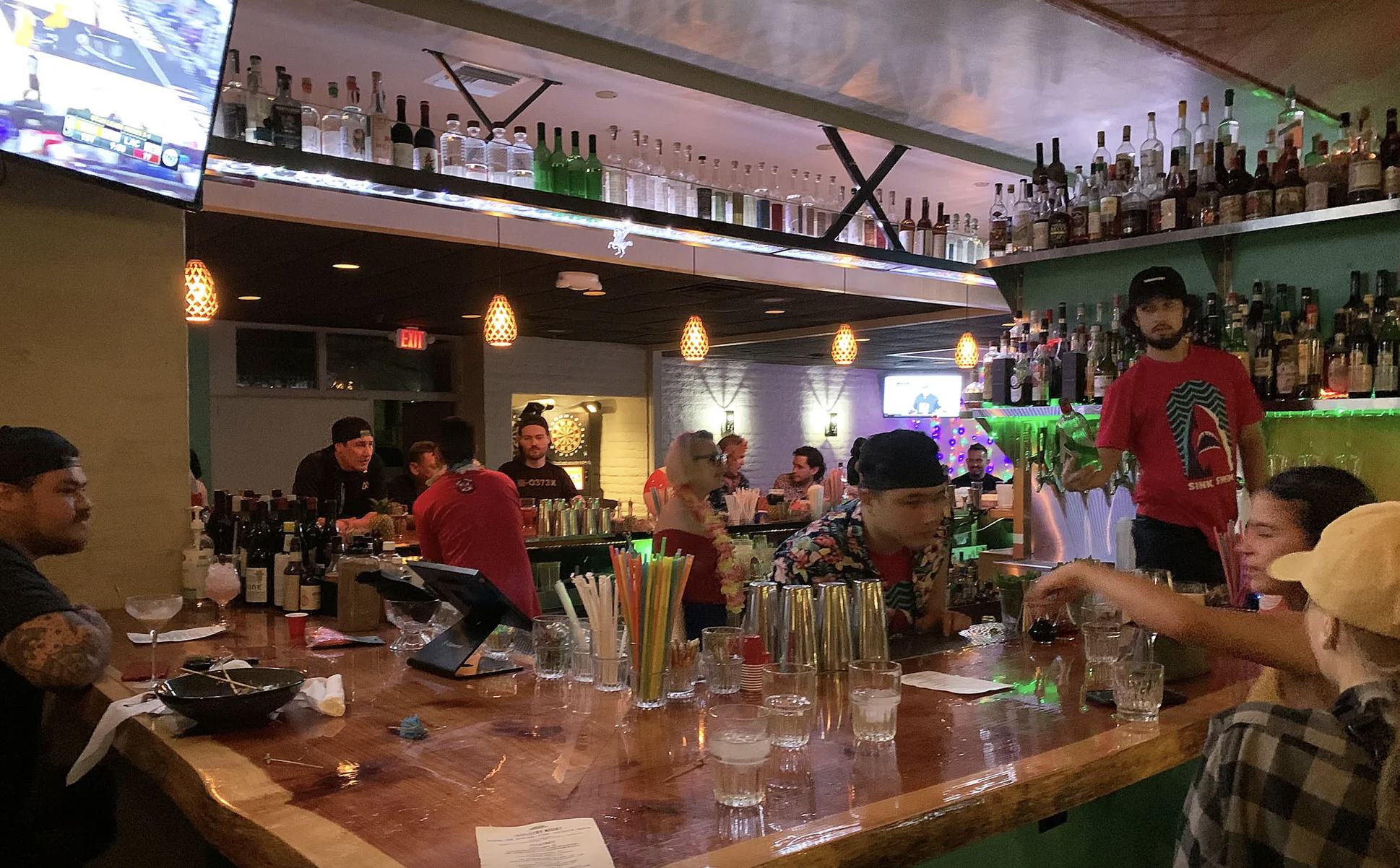 How up-and-comers are finding a way forward in a pandemic
Before the coronavirus shook up the restaurant industry in 2020, the traditional career path was starting at the bottom of the kitchen hierarchy in a dishwashing or sous chef position and working your way up the food chain. An alternative route emerged around 2008 when the contemporary fascination with food trucks began, starting in Los Angeles. Going the food truck route required the purchase of a vehicle, which allowed chefs to get a permit, navigating local regulations and then effectively do their own thing on any street corner with good visibility and foot traffic or outside bars.
Both paths have become murky since the pandemic upended the entire hospitality and auto industries. Many industry veterans found themselves out of work, and the door to food truck ownership was closed to most because of a shortage of vehicles and skyrocketing prices.
Over the last16 months, food and beverage industry pros have had a lot of time to think about how to forge new career paths, and many are gravitating toward the low cost, freedom and cleanliness of the pop-up restaurant.
"The first two months of pandemic were so miserable, but I found a light at the end of the tunnel," McCarrick said.
While Century Grand was closed during much of 2020, McCarrick and Felix came up with an idea for a gluten free taco cart. Andrew sold his truck, which he'd been using for a temporary landscaping job to get him through the pandemic. Bryan cashed out his 401K. Together they pooled $12,000, enough for a license and equipment for a pop-up cart. While challenging, it was far more attainable than the $50,000 they would have needed for a food truck, McCarrick said.
By November, a month after the restaurant reopened, they began selling tacos from their cart on the Century Grand patio. They now work about 40 hours a week at their day jobs, and another 30 hours on pop-up events at various bars around Phoenix.
Why some chefs are swapping fine dining for street food
At a recent First Friday art walk, Roosevelt Row in downtown Phoenix was once again packed with partygoers, tents selling art and trinkets and protesters holding flat earth signs and handing out flyers shaped like dollar bills. On the patio of Killer Whale Sex Club, a raucous nightclub plastered with Polaroids of bar patrons mooning the camera, James Beard-nominated chef Cassie Shortino was setting up for the night.
From fine dining to street food:James Beard-nominated chef Cassie Shortino on leaving Chris Bianco's Tratto.
In June, Shortino left her job as the executive chef of Tratto, Chris Bianco's gourmet Italian concept, where she racked up several James Beard nominations during her four-year tenure. After the pandemic hit, she felt burnt out, she said.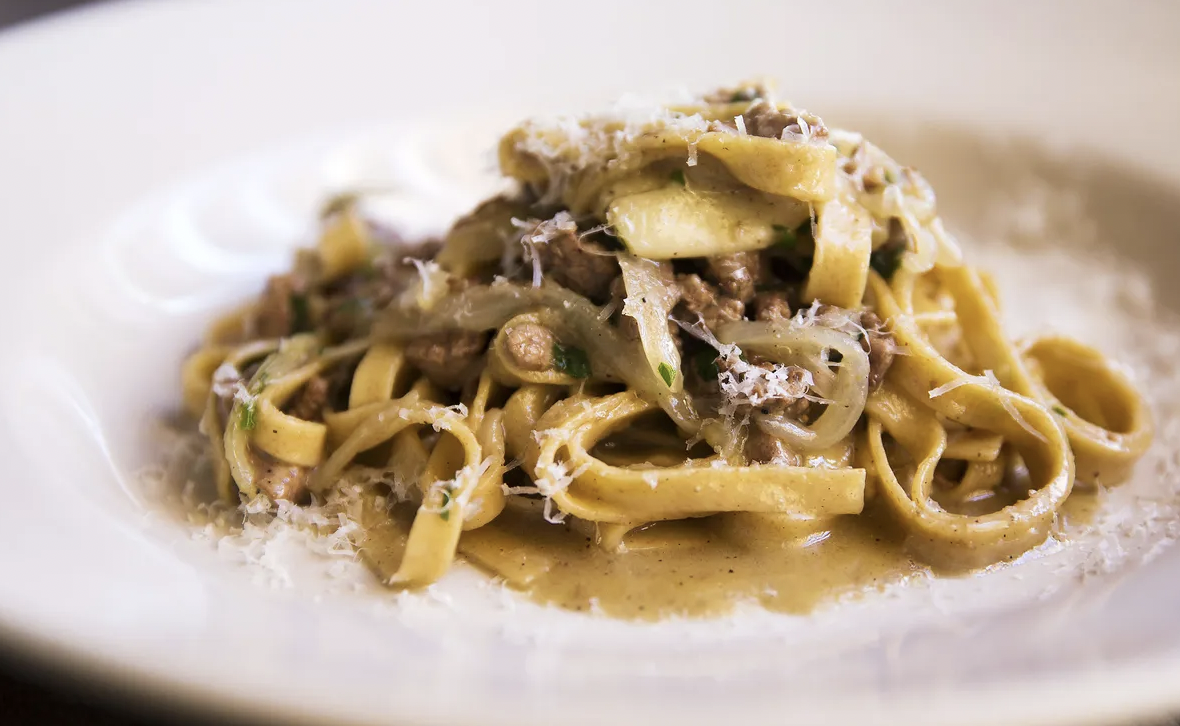 "We were doing insane numbers and it was seven days a week and it was a lot. Then the pandemic hit and it was just a lot, trying to rework everything every day," she said. "It was time to reanalyze the priorities in my life a little bit."
By then she'd already started up her pop-up, Shorty's Charpit, where she now serves steak sandwiches inspired by the ones she ate in her parents' hometown of Rochester, New York.
That night, she served her signature steak sandwiches and smoked chicken legs with blue cheese and olive oil on the patio where the booming music trickled out each time a hungry guest abandoned their boozy tiki cocktail in search of something to soak it up.
"There's a thing in Phoenix where people don't have food, there's a nonexistent late-night food scene," she said. "I think there's a lot of growth that needs to happen in the food scene here. What you can get from a cheap standpoint, there's a lot to grow. And I think people are capitalizing off that."
A new industry is emerging
The emerging pop-up industry is collaborative by nature. Shortino and Miles Palmer, her friend and roommate(who also worked at one time as her sous chef at Tratto) helped each other with their respective pop-ups — Shortino's steak sandwiches and elevated late-night foods, and Palmer's falafel stand called Falaf.a.lot that sells intricate Israeli falafel sandwiches on the patios of local bars like Wren House and The Theodore.
"Something I've seen in Phoenix between last year and now, is all the restaurants kind of feeling this pain and loss, coming together. And the support that I've gotten from so many bar and restaurant owners has been amazing," Palmer said. "At Tratto, a big issue was I was salaried, but other employees were hourly. People were fighting for hours … And then the restaurant closed. They didn't know what to do and they got the confidence to talk to their friends and they said, 'you put the grill outside and do something with it.'"
Instagram is democratizing the food scene
Enrique Sanchez Garciatook the traditional industry path, working his way up to leadership positions in kitchens at Cien Agaves Tacos and Tequila, the now-closed Scottsdale restaurant 5th and Wine and as breakfast chef de cuisine at the Arizona Country Club. Then, both he and his mother, Ana García (who worked in a hotel kitchen), lost their jobs.
"Pop-ups, it's becoming a trend. Everybody doesn't expect what great quality and amazing food you can put out with just a pop up," he said. "The thing about this is you can do a 10-by-10 space anywhere. A food truck is like a whole bus … (The pop-up) is more clean and well-defined. It's basically an open kitchen that you're able to see everything."
Garcia decided to launch Random AF Kitchen and created a menu of trendy birria dishes like birria ramen, cheesy birria tacos and his signature, the birria grilled cheese sandwich made with Noble Bread. He started off opening only on the weekends, and using Instagram to bring people in and direct customers to the next event.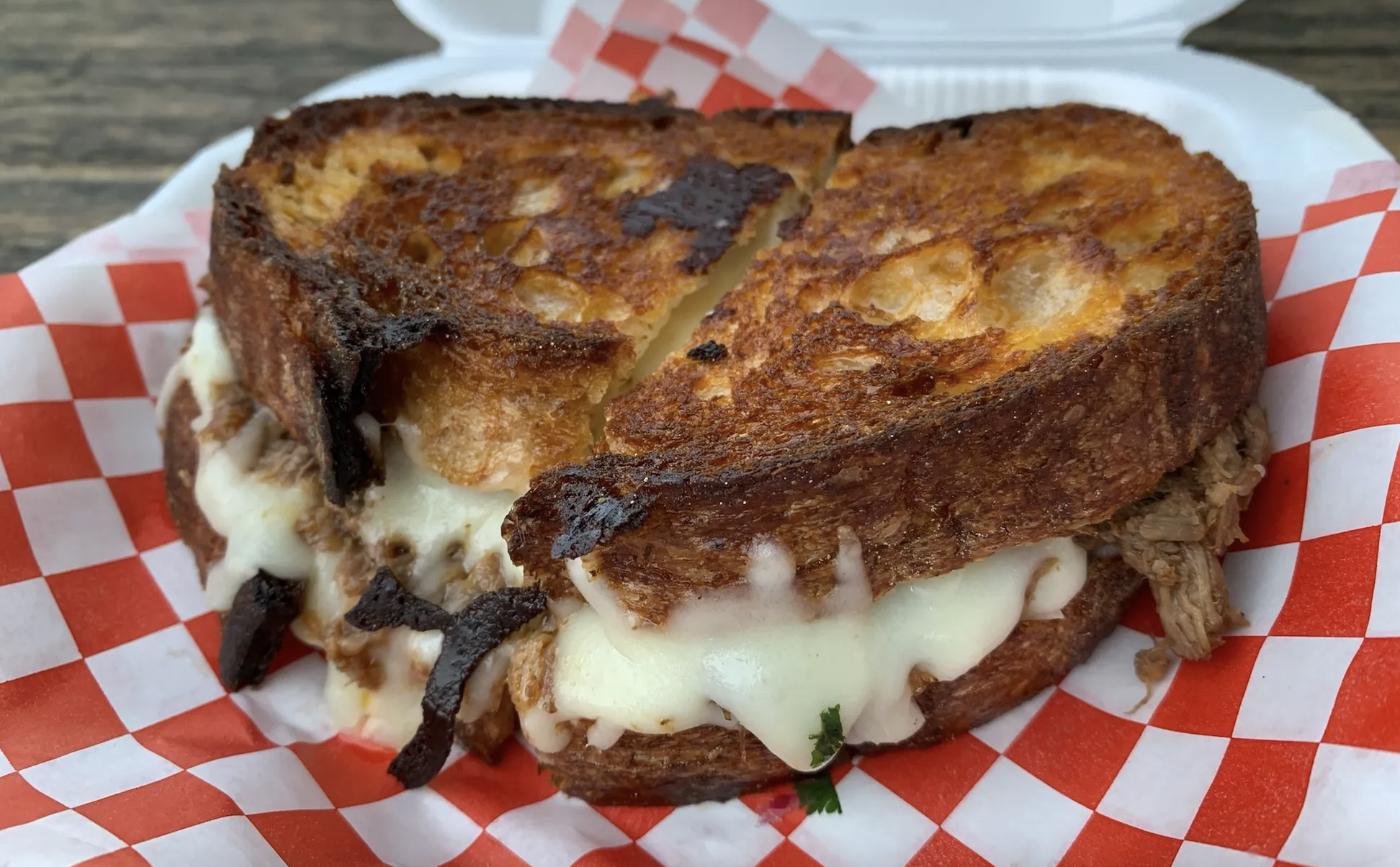 He feels that social media platforms like Instagram and Tik Tok play a huge part in the success of a pop-up. Especially when influencers or customers post their own photos.
"First you eat with your eyes and then you eat with your mouth," he said. "It's great for small businesses like us. I think customers like it too because they like to share what they're eating. And if they tag you, it's like 'come here, come check it out.' They see the whole rundown."
His business exploded in popularity. In mid-July, on the patio of The Sleepy Whale in downtown Chandler, there were about a dozen people waiting in line at any given time. His account @randomafkitchen2020 has 19,500 followers, and his hashtagged birria photos can draw more than 1,200 likes apiece.
After briefly returning to the hotel kitchen where she previously worked, Garcia's mother quit to work the flattop full-time at Random AF, alongside her son.
"It gives you more freedom because you're able to really make something special," Garcia said. "It doesn't have to stick to the whole restaurant idea of, 'This has to be plated this way, this has to be done this way.' With the pop-ups, this is coming from a cart, I'm cooking with my soul, with love."
For Shortino, trading the executive chef life for the pop-up life was all about having the freedom to pursue a change of pace.
"I'd been working night shifts since I was 19 or 20. It's not that I didn't love my job, I just needed for my personal and mental health to restart a bit," she said. "It's a lot of pressure and stress to deal with, but it's my own stress. There's a lot going on this year, and I think right now I needed to take a step back, start waking up early, eating, exercising."
And for McCarrick of Sink or Swim, launching a pop-up was about having the freedom to build his own brand. For him, it was a way to move his career forward and get one step closer to his ultimate goal of opening his own restaurant one day.
"To get anywhere in the restaurant world you have to have an investor, or start small. We're starting small," McCarrick said. "I had a buddy I used to work with. He said, 'A shark can't breathe unless it's moving.' I've been attached to the shark."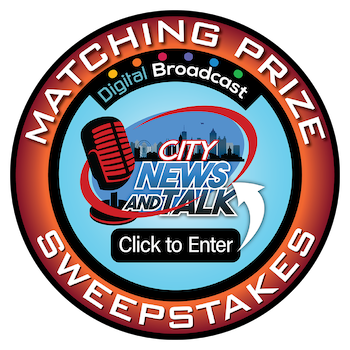 In Other NEWS