Stephanie Innes and Alison Steinbach, Arizona Republic
Troy Warren for CNT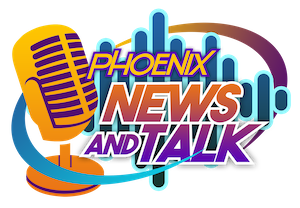 The number of positive COVID-19 cases linked to a June 11 dance in Arizona's Show Low area has grown to 24 and 2 people have died.
LINDEN — Stephanie and Ray Thalman hadn't been out to a single one of their beloved country dances in this rural Arizona hamlet for nearly two years when they stepped into the White Mountain Square Dance Hall on the evening of June 11.
About 70 people attended the three-hour event that night, moving to the music of a two-person live local band called Midnight Moon. The Thalmans, both 74 and veteran ballroom dancers, stepped, swayed and spun across the hall's hardwood floor to 10 songs, Ray recalled last week.
Their only dance partners were each other.
The dance has since been linked to what may be one of the largest outbreaks of COVID-19 in Arizona since May.
The Navajo County Health Department has identified 24 cases. Dance hall leaders say most of those who tested positive had not been vaccinated, although some had.
Several people became seriously ill and two have died, said Ken Baker, president of the White Mountain Rim Rompers Square Dance Club, which dates to the late 1940s. The club owns the dance hall and hosted the June 11 event, although Baker himself did not attend. In addition to square dancing, the club offers a variety of dance styles, including round, and country-western.
The most recent death linked to the outbreak was Stephanie Thalman, who died July 7. She had been vaccinated against COVID-19 with the Johnson & Johnson vaccine in April, her husband said.
The Linden outbreak happened at a time when COVID-19 cases had been declining across Arizona. Hospitalizations, deaths and positive cases had been dropping steadily since COVID-19 vaccinations began in December.
Public health officials increasingly have become concerned about a variant of the COVID-19 virus called delta, which originated in India and is likely the most contagious strain of the new coronavirus. Case numbers have ticked up again slightly.
The delta variant of the SARS-CoV-2 virus, or new coronavirus, that causes COVID-19 is increasing in prevalence in Arizona and across the U.S. and areas where more people are unvaccinated are at highest risk, state and federal health officials say.
While some of those who tested positive after the dance blame the delta variant, county and state health officials say they can't confirm the variant. That missing information is irksome to some of those affiliated with the dance hall and the square dance club.
"We were unable to find out what strain it was. … It's a little frustrating, not knowing what strain is going around. I don't know if that is a state decision or what, but they should be able to say what strain it is," said Candace Staar, music coordinator for the dance hall.
"It's been a sad thing because we have lost two members and, you know, we're a family, and we unfortunately now have family members that have passed away as far as we're concerned."
'You don't get it both ways': Dance hall is shuttered until 2022
The Linden dance hall, a simple indoor-and-outdoor facility nestled amid pine trees in the White Mountains just outside Show Low, is a popular summer venue for both year-round and summer residents, many of them retirees who have long enjoyed dancing as a social and recreational outlet.
The cooler temperatures and scenery of the area, which sits on the Mogollon Rim, adds thousands of summer residents every year. The dance hall is always closed in the winter, but 2020 was unusual because it never opened at all.
About 3,000 people live in Linden, and many of those who attend the dance hall come from the Show Low and Pinetop-Lakeside areas.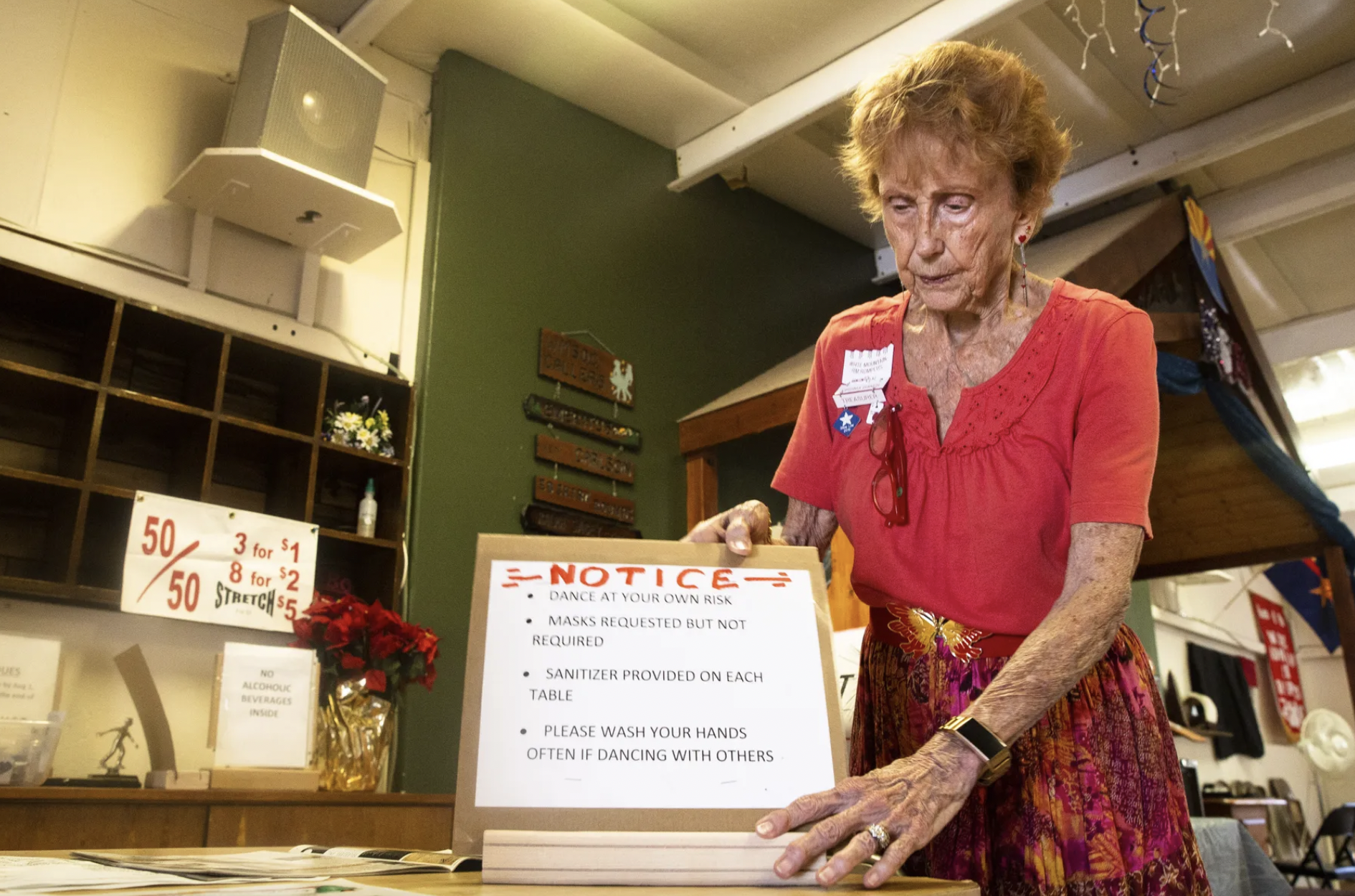 Virginia Baker shows a COVID-19 safety notice at the White Mountain Community Dance Hall in Linden.
BENJAMIN CHAMBERS/THE REPUBLIC
On the night of June 11, the Thalmans, who live in Show Low, sat at a table near the back of the dance hall with three other couples, Ray said.
Within five days of the dance, one of the women who had been sitting at the Thalmans' table reported testing positive for COVID-19, according to Ray and others who attended the dance.
By June 25, a total of 16 people who had attended, including the Thalmans and both members of Midnight Moon, had tested positive.
The number of positive cases connected to the dance, including cases that caused serious illness, continued to grow. All eight people sitting at the Thalmans' table ended up testing positive, Ray said.
Some of those who contracted COVID-19 at the dance reported being fully vaccinated against the virus, including both of the Thalmans. But most of the attendees who contracted the virus had not been vaccinated, according to Baker, the Rim Rompers president.
As a result of the outbreak, the White Mountain Rim Rompers Square Dance Club closed the dance hall until May 2022. Not everyone was happy with that decision, but those in favor say it was the only solution that made sense, given the transmission risks of dancing indoors and some of the local sentiments about COVID-19 vaccination. Masks had been encouraged at the dances, but not required, and organizers say no one ever wore them.
"Nobody wants to wear masks. We're inside. And the other thing is the fact that I would say probably two-thirds of our dancers are not vaccinated and don't believe in it," said Staar, who supports the decision to close until next year.
"And that's their choice. We're not going to take anyone's rights away. But I also think that if you are going to do that, then you have to realize we have to close the hall because you are putting people in danger that way.
"And I know they are not happy about the hall being closed either, but it's like, you know, you don't get it both ways."

Baker says nine of the 24 people he's counted as positive for COVID-19 after the dance were vaccinated, though it's unclear whether all were fully vaccinated, which means two weeks out from the second shot of Pfizer or Moderna or two weeks out from the single-dose Johnson & Johnson vaccine.
Baker was not at the June 11 dance, but he and his wife, Virginia Baker, who is the Rim Rompers' treasurer, have been fielding calls about the positive cases and providing information to the Navajo County Health Department. They are asking people who attended recent events at the dance hall to call them at 602-689-7189.
They organized a vote by email among club board members, and all but two voted to close the hall for a second summer, the Bakers said.
"The first time we opened, we opened because the governor opened the state. He opened all the venues in the Valley," said Virginia, referring to the club's decision to resume holding dances in May after being on hiatus for all of 2020 because of the pandemic.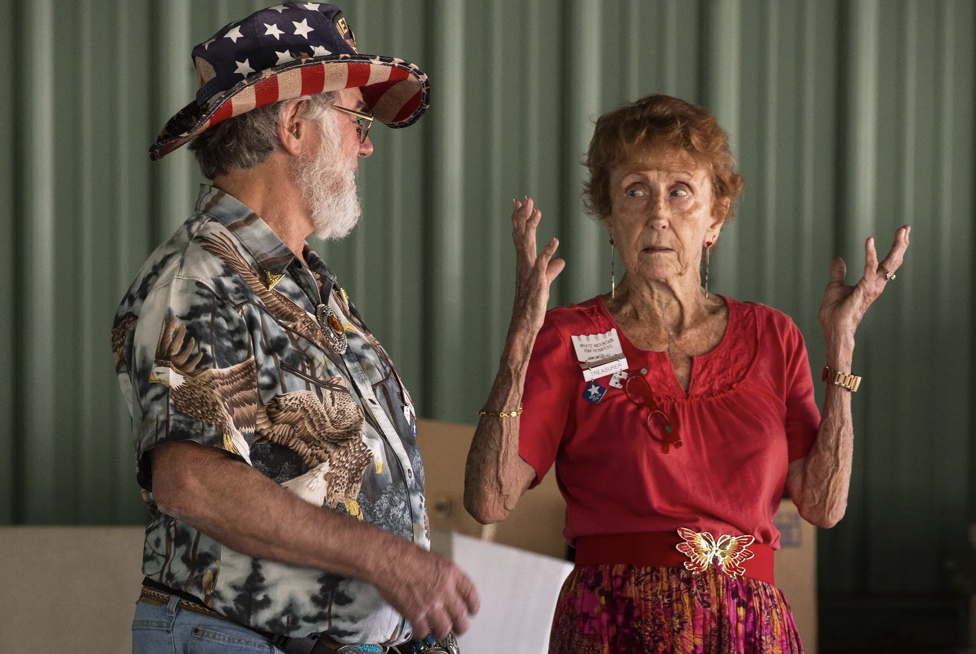 "We figured we were doing the right thing … then the outbreak happened. And so we closed it for two weeks, thinking we would open on July 2. But then the more we heard about the number of people and how sick they still were … Now, if we opened up again, I'm not going to take that responsibility. I'm not going to do it."
The Bakers, who have been square dancing for 35 years, first met at a singles square dance club in the Valley. They've been part of the White Mountain group for about eight years, and as far as they're aware, 2020 was the first summer the dance hall ever had to close.
Most residents in the Show Low area aren't vaccinated
State, federal and county health officials maintain vaccination remains the best way to fend off the delta variant, which is growing in prevalence in Arizona and reportedly is now the dominant variant in the U.S.
Even so, not everyone in the Linden area, which is about 9 miles northwest of downtown Show Low, is willing to get vaccinated.
Steven and Karen Slaton, owners of The Trumped Store on East Deuce of Clubs in downtown Show Low, view the COVID-19 vaccine as a matter of individual choice and in their observation, believe most Show Low area residents have opted not to get the vaccine.
The Slatons did not get the COVID-19 vaccine and don't plan on it. Their store, which sells Donald Trump merchandise, has a sign on the door that says face masks are not required and sells a bumper sticker that says, "Just Say No To Vaccines."

Husband and wife Steven and Karen Slaton own The Trumped Store in Show Low.BENJAMIN CHAMBERS/THE REPUBLIC
About 36% of the population in the 85901 ZIP code, which includes both Show Low and Linden, had received at least one dose of vaccine as of Monday, according to state vaccination data and 2019 population estimates from the U.S. Census' American Community Survey.
Statewide, about 51% of Arizona's total population had received at least one dose of the COVID-19 vaccine as of Monday, state data shows.
Show Low and Linden are in Navajo County, which unlike Arizona as a whole, favored Trump in the 2020 presidential election. The county voted 53.4% for Trump and 45.2% for Biden, state election results show.
Trump himself caught COVID-19 and also chose to get the vaccine, but a Kaiser Family Foundation report released July 8 found counties that voted for Trump in the 2020 election are less likely to be vaccinated than counties that favored Biden, and that, "there is a hardcore group of vaccine resisters who are disproportionately Republican."
"One of the main factors driving differences in COVID-19 vaccination rates across the country is partisanship," the report says.
The media has overhyped the pandemic, Steven Slaton said, and noted that most of the people who attend dances at the Linden dance hall skew older and are therefore more likely to have underlying health conditions.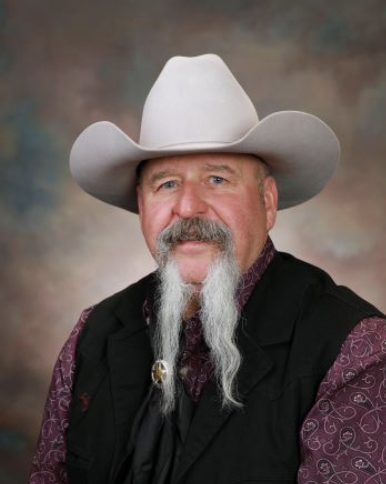 Show Low Mayor John Leech Jr.
"We've got thousands of people who have come through here and we've never had anything, no outbreaks, nothing," Steven Slaton said of The Trumped Store. "We get people from Tucson, from the border, from out of state."
Show Low Mayor John Leech Jr. said he doesn't have a sense of the area's vaccine rate and does not encourage people to get vaccinated.
"It's their choice," Leech said. "I don't go around asking people because I think that's private. If you want to have it, you have it. If you don't, it's your choice, so I don't go around and ask people did you have your shot, did you not."
While some Arizona leaders have been vocal in encouraging residents to get vaccinated or have received their shots publicly, Leech has taken a different approach, declining to say whether or not he's taken the vaccine.
"If I did or I didn't, people are going to take it a different way and I think that's just something that can blow up in my face," he said.
Show Low never mandated masks during the pandemic, but encouraged them in some settings.
Show Low hospital has seen a recent increase in COVID-19 patients
Officials with Summit Healthcare, the region's hospital system, said the area has not had a high vaccination rate. Part of that is because the local community tends to be "skeptical about vaccines overall," according to the hospital's chief nursing officer, Carolyn Jacobs, who is the COVID-19 incident commander.
Jacobs said that as of July 9, only about 30% of the hospital's 1,100 full-time employees have gotten the COVID-19 vaccine. She said some people are concerned because the vaccines are under emergency use authorization rather than full approval and some people believe there's not enough data.
"All of that has made people very nervous out here," Jacobs said. "It's more about it being new than anything else."
Public health officials worry that areas with lower vaccination rates may see continued outbreaks of the virus, especially with the more transmissible delta variant taking hold.
The Summit Healthcare Regional Medical Center in Show Low, which has 100 beds, recently has seen an increase in COVID-positive patients. About a month ago, the hospital averaged about 15 patients a day, five in the hospital and 10 monitored at home. During the week of July 5, it had increased to about 30 patients, 10 in the hospital and 20 at home. COVID-19 patients are still going into intensive care, and some are still dying.
"We've been through two (surges): we had the one June-July-August last summer, and then we got a break, and then last December, January, February we got slammed again and it was worse than the first COVID surge," said Ron McArthur, the hospital's CEO. "Now we're kind of holding our breath that we're going to not have another surge. Even though we're ramping up, it's not like it was in the holidays."
One of the hospital's recent COVID-19 patients was Roger Wade, 71, the Midnight Moon musician who played at the June 11 dance and got infected as a result. He said he was careful throughout the pandemic, including masking in public, but does not want the vaccine.
Wade said he doesn't trust the vaccine. He gets his flu shot every year and takes lots of vitamins, but said he believes the COVID-19 vaccine is not proven and does not work. He said he gets his news from rumble.com, which the New York Times once called a "conservative YouTube," and the conservative news site Newsmax.
Also infected and hospitalized was Wade's girlfriend and bandmate, Jeanne Danowski, who is 65. She believes she caught the virus from Wade, who got off the dance hall's bandstand to go to the restroom. He stopped and talked to everyone sitting at the Thalman's table, she said.
"This new variation is very contagious," she said, referring to the delta variant, which she believes was responsible for the Linden outbreak.
Danowski had not been vaccinated either and is not planning to get the vaccine in the near future, she said. She has Hashimoto's disease, a thyroid condition, which has made her concerned about getting vaccinated.
Danowski said she'd also feel better if the vaccine had full approval from the U.S. Food and Drug Administration. Right now, the vaccines are in use under what's called emergency use authorization.
"It's about feeling confident in the vaccine," she said. "We are very judicious about taking care of our health. … When I am confident it is not going to cause more harm than good, I will get the vaccine."
Danowski required external oxygen to breathe and was released from a Show Low rehabilitation facility last week. In Facebook posts, she described slowly getting her strength back, including washing her hair by herself without needing any external oxygen on July 8.
At one point, Danowski's arterial blood oxygen saturation level dropped to 82%, Wade recalled. That's well below the normal range of 95% or above.
"It was touch-and-go. It was really scary. … she's all I've got besides this keyboard," Wade said.
The couple lost their income during the pandemic and the closure of the dance hall was yet another financial blow. They canceled their shows last week, but are hoping to begin working regularly soon.
"It's going to take a little while to build up our lungs," she said. "After Linden, we're really going to focus on playing outside."
'The nicest guy you've ever met'
The Navajo County Health Department declined an interview request from The Arizona Republic. Department director Janelle Linn wrote in an email July 13 that 24 cases connected with the June 11 event had been identified so far through contact tracing, up from 18 that had been confirmed by late June.
Linn did not confirm the two deaths, but dance club members say both Stephanie Thalman and another regular dancer named George Metzger both died of COVID-19 that they contracted on June 11.
According to the dance hall's Facebook page, Metzger died July 4 at a Phoenix-area hospital. Club members say he was a kind and gentle person, and a regular at the Friday night country-western dances in Linden. Wade, the musician, said Metzger's favorite song was "I Can Help," a 1974 hit by Billy Swan.
"Every time I played that song, George would get the biggest grin. Every night, every time I saw him. That was his favorite," Wade said, recalling he played the song June 11 for Metzger.
Metzger "was the nicest guy you've ever met, just outgoing, wonderful. He didn't do nothing to anybody, nothing at all. He never should've got sick," Ken Baker said. "He was always here, and he got to dance with all the single girls."
Metzger was one of Virginia's favorites because he liked her food.
"He loved my deviled eggs. I would say, 'these are George's, and I'd never put them out until he got here, and then I'd tell him, 'I made you eggs,'" Virginia Baker said.
It's unknown if Metzger had been vaccinated.
Teri and Roland Ellis had been vaccinated and like the Thalmans, still contracted COVID-19 at the June 11 dance. The couple, both in their 80s, met through dancing and have been married 30 years. They split their time between the White Mountains and Mesa, and typically went to the Friday evening dances in Linden when the hall was open.
"We love to dance," Teri Ellis said during a recent interview at the couple's Mesa home, adding that they favor the West Coast swing style.
The Ellises went to the dance hall in May and June, and on June 11 sat with three other couples, including the Thalmans, at the back table — "the A table," Teri said — where people suspect the outbreak started.
Once they heard from a tablemate who had tested positive the following week, Teri, 81, and Roland, 88, went to get tested and were positive. Both were vaccinated, with their first doses in February and second doses in March.
A few days later, it really hit them, and they drove down to Mesa.
Teri said she had horrible headaches and was sick for a couple weeks, and Roland had fevers and lost his appetite. He's still recovering, and Teri said she believes COVID-19 hastened the progress of his dementia. She believes her case was less severe than it might have been because she got the vaccine.
She said some people don't take COVID-19 seriously "and they should — especially when people die from it."
Ray Thalman thinks more people should be taking COVID-19 seriously, too. Earlier this week, he was devastated to overhear a stranger in the post office commenting that COVID-19 is a hoax.
"I said 'Excuse me, my wife just died of COVID, OK?'," Ray said. "That shut them up for about 30 seconds. … People need to know this thing is god-awful."
'We were really careful. … We figured we were safe'
Like the Ellises, the Thalmans were fully vaccinated on June 11. Ray got both doses of the Moderna vaccine in February and March, and Stephanie received the single-dose Johnson & Johnson vaccine in April.
Ray said he'd had severe side effects from the Moderna vaccine and Stephanie, who had asthma, had wanted to avoid those side effects, which is why she opted for the one-dose Johnson & Johnson.

In spite of being vaccinated, both Ray and Stephanie tested positive for COVID-19 after the June 11 dance.
"It blew right through the shots," Ray said. "Mine was 20 days with many crises all day long. I couldn't sleep in bed. I slept on a recliner lying sideways trying to breathe. It was horrible."
Ray is still a big supporter of the COVID-19 vaccine. He believes his COVID-19 illness would have been worse had he not been immunized. But he wishes Stephanie had opted for the Moderna vaccine as he believes it would have given her more protection than Johnson & Johnson.
Stephanie had been ill with pneumonia about a month before the dance, but on the night of June 11 she was feeling good, "was in great health," and wanted to go to the Linden dance hall, which she'd been missing during the pandemic, her husband said. Midnight Moon is their favorite band, he added.
Though she'd previously endured two hip replacements and a knee replacement, Stephanie was still able to "dance up a storm," her husband said.
The Thalmans got to the dance around the time it started at 7 p.m. and left shortly before 9 p.m., Ray said. The dance ended at 10 p.m.
Both Ray and Stephanie started feeling sick on June 16 and by June 17 Stephanie was in the emergency room with breathing problems. She was treated and sent home, but by June 18, her oxygen levels weren't improving and she returned to the Summit Healthcare Regional Medical Center. Within six hours she was in the intensive care unit.
Initially, Stephanie was able to give her husband a thumbs up via Facetime, but her condition worsened and eventually Ray and other family members were not getting any response during their virtual visits. Her husband said she was connected to a ventilator, but showed no improvement.
On July 5, Stephanie was airlifted to HonorHealth Scottsdale Shea Medical Center. Doctors there could not provide any more hope and she died two days later. Ray praised the staff at both the Show Low and Scottsdale hospitals for their kindness and for doing their best to save his wife.
Last week, Ray was planning his wife's funeral, set for Saturday. Roger Wade and Jeanne Danowski were scheduled play "Danny Boy," a song Stephanie loved, at her gravesite.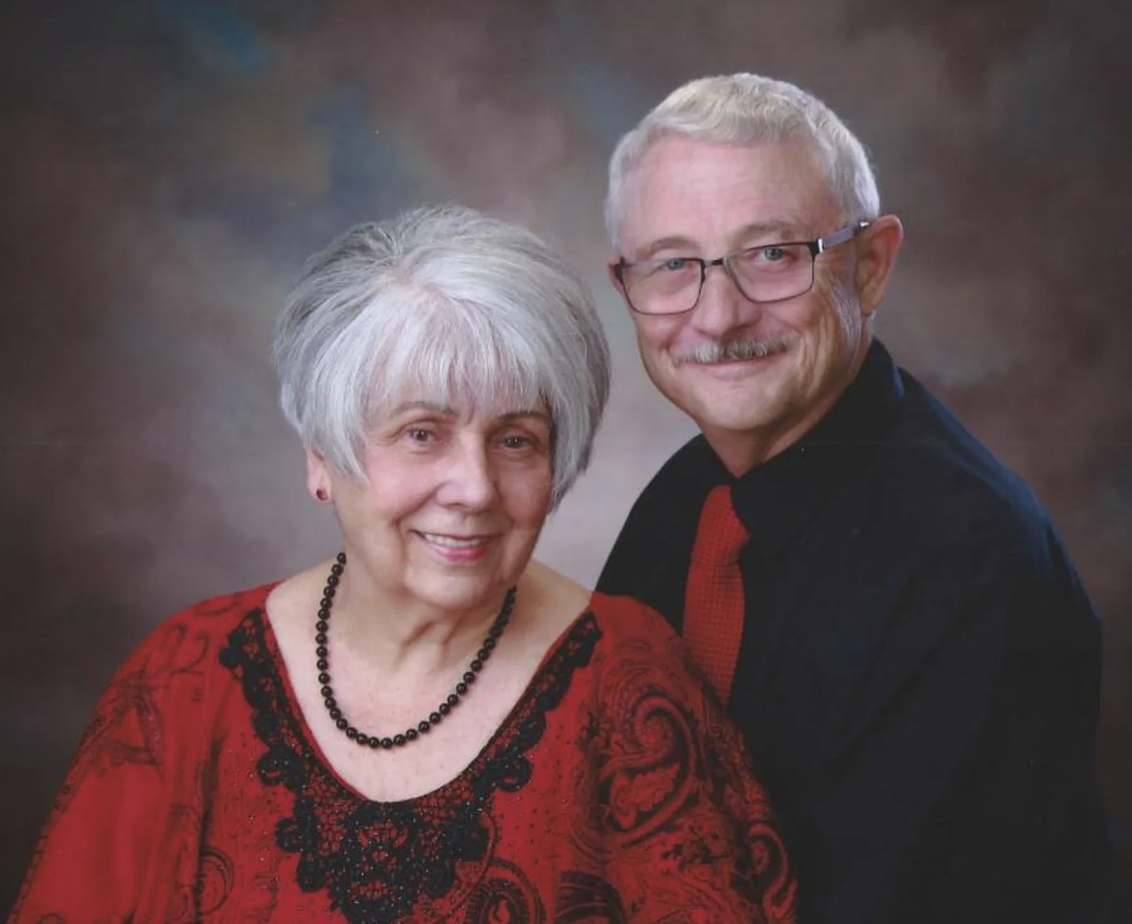 Stephanie and Ray Thalman on Stephanie's 70th birthday. Stephanie died July 7, 2021, of COVID-19.
RAY THALMAN
The Thalmans, together for 34 years, had three children, nine grandchildren and three great-grandchildren. Stephanie had many interests, but was particularly passionate about genealogy, quilting and playing the Native American flute.
"I'm struggling," Ray said. "We were really careful and we waited until the fourth dance and no one had been infected. We figured we were safe."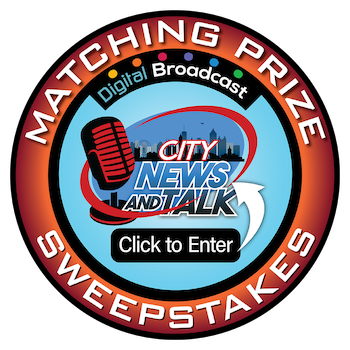 In Other NEWS