By Jesus Jiménez, The New York Times
Troy Warren for CNT

Died Monday in Fayetteville, Georgia; other wrestling legends pay tribute on social media
Paul Orndorff, the WWE Hall of Famer known to fans as Mr. Wonderful, who fought against Hulk Hogan in the first WrestleMania, died Monday in Fayetteville, Georgia. He was 71.
Orndorff's death was announced by his son Travis Orndorff on Instagram. No cause was given.
"Most of you will remember him for his physique," his son said in the Instagram post. "Many will remember his intensity. But if I could only get you to understand and see his heart."
In 1983, Orndorff joined the World Wrestling Federation, known today as World Wrestling Entertainment, and he made his debut in 1984, according to WWE.
He participated in the first WrestleMania at Madison Square Garden in March 1985 in a fight with Rowdy Roddy Piper — who died in 2015 — against Hulk Hogan and Mr. T.
Hogan and Mr. T won the match. The next year, Orndorff fought Hogan in an event that drew more than 60,000 spectators to Canadian National Exhibition Stadium in Toronto, which Hogan won by disqualification.
Orndorff was inducted into the WWE Hall of Fame in 2005, in the same class as Hogan.
On Monday, Hogan paid tribute to Orndorff on Twitter: "Thank you for always making me fight for everything in our matches, heaven just got even more wonderful."
Dozens of tributes poured in on social media from other wrestling legends.
Born in Brandon, Florida, Paul Parlette Orndorff Jr. attended the University of Tampa, where he was a running back, and graduated in 1972, according to the university. Orndorff was selected by the New Orleans Saints in the 12th round of the 1973 NFL draft but soon turned his focus to professional wrestling.
Orndorff won his first championship, Memphis territory's Mid-Southern Heavyweight title, in 1977, according to the University of Tampa Hall of Fame, which he was inducted into in 1986.
In a tweet, WWE said Orndorff "brought a swagger and style to the WWE Universe that turned his talent into a prototype for the modern-day superstar."
Gary Cassidy, a freelance writer who covers professional wrestling, said in a tweet that Orndorff was "an integral part of the strides that made it possible for Hulkamania to run wild and one of the most WrestleMania matches of all time."
He said that Orndorff was "without doubt, one of the greatest wrestlers to never hold a major world championship."
In Instagram posts before Orndorff's death, his son alluded to concerns about brain damage from wrestling.
Three days before Orndorff died, his son posted a picture of one of his father's notebooks on Instagram with a phone number.
"If you can't read it, it says 'son, I think.' I haven't had that phone number since 2005," Orndorff's son said in the caption. "I hope the world will start to take notice of the brain damage and the consequences of this lifestyle."
Orndorff was involved in several cases filed by a group of former wrestlers against WWE. They claimed that they had suffered neurological damage, such as chronic traumatic encephalopathy, "as a result of physical trauma they experienced while performing."
The cases were dismissed because the claims were filed after a statute of limitations expired or because they were "frivolous," court documents show.
Complete information on survivors was not immediately available Monday night.
Compiled by ArLuther Lee for The Atlanta Journal-Constitution.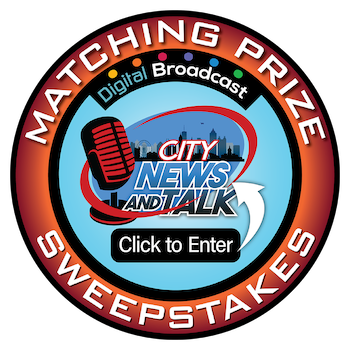 In Other NEWS