Sybil Francis | Arizona Republic
Troy Warren for CNT #Business

The fast-food restaurant sign became a viral sensation, getting millions of views. "We are short staffed," it reads. "Please be patient with the staff that did show up. No one wants to work anymore."
But is it true? Employers are reporting difficulty filling open positions, something that's never happened coming out of a recession. Many blame the extra $300 a week in unemployment insurance included in federal COVID-19 relief bills. More than two dozen states, including Arizona, agree and declined the extra money.
Statistics and anecdotal evidence, however, suggest more is at play. Americans are less interested in holding any job. They want a quality job.
The pandemic changed how we view work
Consider:
The four states that stopped taking the federal jobless funds on June 12 saw 4% fewer searches on job-posting site Indeed.com compared to the rest of the nation. Searches were 1% lower in the eight states that followed suit on June 19. This seems counterintuitive if overly generous unemployment funds are behind labor shortages.
In the same vein, why did nearly four million Americans leave their jobs in April, the most since the statistic has been tracked? This included 707,000 people in professional and business services, 559,000 in education and health services and 284,000 in manufacturing. Quitting, as one writer in the Atlantic observed, "gets a bad rap … [but] in labor economics … [it reflects] an optimism among workers about the future."
Anecdotally, we hear of office workers quitting rather than returning to a daily commute, preferring to spend time with family. Or front-line workers walking away from jobs that require working 60-hour weeks and on holidays.
Service employees, put at greater risk for exposure to COVID-19 throughout the pandemic, are re-evaluating whether the risk was worth what they were paid. A lack of child care – one of the last sectors to recover – and transportation keeps others home. And some workers, especially if they lost loved ones, remain concerned about getting sick at work.
The pandemic changed the way people view work. Many are rethinking what work means to them and how they spend their time. If you only live once, the thinking goes, why spend it in a job with little mission and impact, lousy pay and benefits?
Workers are dissatisfied with what they are offered
Workers want quality jobs. Because they appear to hold the upper hand in this recovery, they can make informed choices about jobs, including wages, hours and benefits.
The recent Center for the Future of Arizona-Gallup Arizona Survey offers insights into what Arizonans want from a post-pandemic job. The survey late last year found the highest ratings for job satisfaction came from workers in the nonprofit sector – workers who value gaining a sense of purpose in their job.
Among employed Arizonans, fewer than 3 in 5 were satisfied that their employer offered equal pay or equal opportunities for promotion. Barely half thought they had access to the education and training they needed to advance their careers.
Arizonans making under $60,000 were even less satisfied. They were between 20 and 22 points less satisfied with the benefits, mission and impact of their work than those making more. That's a lot of dissatisfied potential talent.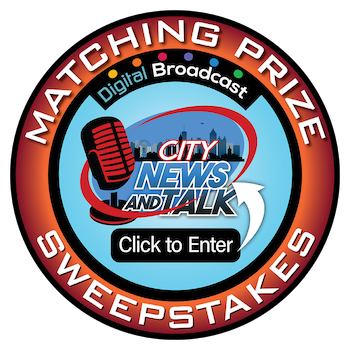 In Other NEWS