Troy Warren for CNT #celebrations

NATIONAL MUSTARD DAY
National Mustard Day on the first Saturday in August recognizes a versatile condiment. Used in many different cuisines, mustard comes from the seeds of the mustard plant.
Depending on the kind of mustard, flavors and color will vary. For example, white or yellow mustard comes from a mustard known as Sinapis hirta. Brown or Indian mustard comes from Brassica juncea. And black mustard comes from Brassica nigra.
The mustard seed may be used whole, ground, cracked, or bruised in cooking, too. When mixed with liquids such as water, lemon juice, or broth, mustard produces different textures and flavors. At times, cooks use the paste as a sauce or even a marinade. Try mixing mustard with other seasonings to create a dry rub for roasts, chicken, or chops.
Since some mustards are zestier than others, the spice pairs well with meats and cheeses. Pile up slices of ham, turkey, and Munster between your favorite crusty bread. Next, add some creamy mustard and fresh veggies. That's how you build a sandwich with zing. The same can be done with salads, hamburgers, and hot dogs, too.
Once you've mastered the sandwich move on to dressings, glazes, and soups. Around the world, the spice is used in many forms beyond the seed. For example, in India, the entire plant is used from the sprouts to the mature greens. Expressing the oil of the seed is beneficial for both cooking and medicinal uses. Try a Mediterranean recipe by making creamy tahini or aioli and make your dishes sing. Similar recipes can be found in northern and southeastern Europe, too.
And don't forget Asia, the Americas, and Africa. Because of mustard's diversity, cooks reach for the spice and condiment more often than almost any other spice in the world.
HOW TO OBSERVE #NATIONALMUSTARDDAY
If you're in Middleton, Wisconsin, head down to the Mustard Museum for a festive day of mustard sampling and events. Everywhere else, try tasting a variety of mustards at home or in a local spice store. Find one that makes your tongue happy and add it to your cooking. An even easier way to celebrate is by inviting friends over for a cookout of hot dogs and burgers. Top one off with your favorite kind of mustard and enjoy!
Experiment and try new recipes with mustard as the spotlight ingredient. Post photos on social media using #NationalMustardDay.
NATIONAL MUSTARD DAY HISTORY
The Mustard Museum began sponsoring National Mustard Day in 1991. In 2010, the event moved to the current home of the Museum in Downtown Middleton, Wisconsin. With more than 6,000 enthusiastic mustard lovers in attendance annually, this event has raised thousands of dollars for local charity.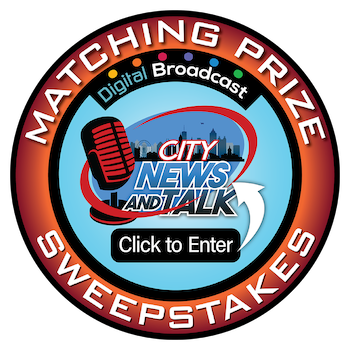 In Other NEWS