Troy Warren for CNT

NATIONAL MANGO DAY | July 22
Sweet, fragrant, and juicy mangoes add an abundance of flavor to beverages and meals. That's why on July 22nd, National Mango Day recognizes all the nutritious variety this tropical fruit brings to the table!
Originating in Bangladesh and parts of Myanmar and India, hundreds of varieties of mangoes grow around the world today.
Ataulfo – Also known as the Honey mango, the Ataulfo is considered the Cadillac of the fruit. With a small seed and firm, sweet flesh, the Ataulfo doesn't become fibrous and stringy like other varieties.
Haden – This popular mango variety was one of the first originated in Florida. It produces large fruits with a sweet and aromatic pine scent. With only thin fibers, it doesn't become stringy and is one of the most popular varieties.
Irwin – Developed from the Haden, this mild mango is fiberless and is popular for home growers.
Tommy Atkins – While this mango is tart and sweet, it is one of the stringiest mangoes on the market.
The type of mango will help determine where to use it. Sweet, buttery mangoes make for great eating. They also taste great in salads, develop flavor in marinades and add a pop of sweetness to spicy salsas. Drop more fibrous mangoes into the blender for a refreshing smoothie.
Mangoes also pack in the nutrients. Did you know that one mango contains almost two and a half times more vitamin C than an orange? Mangoes are also high in vitamins A, B-6 and K, antioxidants, potassium and dietary fiber.
HOW TO OBSERVE #NationalMangoDay
On National Mango Day, explore your produce section and discover the kinds of mangoes they offer. Celebrate the day by tasting and sampling new recipes. How about trying these ideas, too!
Order a mango-inspired dish at a local restaurant.
Highlight a dish with mango.
Purchase different varieties of mangoes and have a mango tasting.
Share your favorite mango recipes.
If you live in a region where mangoes grow, plant a mango tree.
What a versatile fruit! How many ways will you celebrate with mangoes? While you enjoy, Share your mango celebration using #NationalMangoDay on social media.
NATIONAL MANGO DAY HISTORY
National Mango Day on July 22nd originated in India but in the United States, the National Mango Board began promoting the day, too.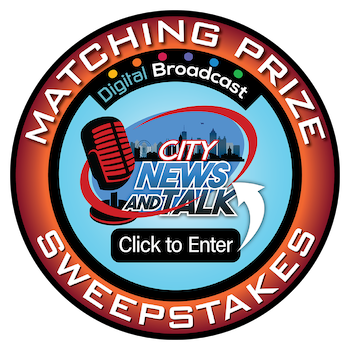 In Other NEWS