Troy Warren for CNT #Celebrations

NATIONAL LEMON JUICE DAY
When the sun is blazing high in the sky, National Lemon Juice Day comes along just in time to bring a refreshing squeeze to just about anything. On August 29th, celebrate with a tart drop of lemon juice in your cooking, beverages, or freshen up the world around you.
These brightly colored sour fruits originated in the Himalayan Mountains millions of years ago. However, they have evolved since then, and today the citrus fruit is grown commercially in temperate climates. In the United States, California and Arizona produce more lemons than any other state.
Why Lemon Juice?
Why do we love lemons so much? Is it because we enjoy watching a baby's face scrunch up at their first taste of the lemon juice? Well, we do, but that's not the only reason. In cooking, the acid in lemon juice enhances the flavors. Add lemon juice to a salad dressing, and suddenly your salad goes from ho-hum to wow! In a sauce, the addition of lemon juice will transform it from being something that drowns a meal to something that brightens it. This one ingredient can save an entire dish.
The same applies to beverages. Lemon juice adds punch to teas, soda, and even water. But it also adds an extra level of flavor for mixed drinks. Bourbon, tequila, gin, cognac, vodka. They all have recipes that call for lemon juice, and that's because, without it, the drink would be missing a vital element to the cocktail. Every bartender worth their salt has fresh lemons behind the bar. Alternatively, when paired with honey and a hot beverage, lemon juice soothes a sore throat and cough.
But lemon juice doesn't stop there. No way. This powerhouse also makes us and our homes look good, too. Everything from home remedies to cleansers using lemon juice can be found on the internet. While you might not want to use fresh lemons (save those for the cooking and beverages), you can use bottled to save a few pennies. The fresh scent of lemon will also lift your mood as you brighten your pots and pans, clean your pores and windows and make your garbage disposal smell fresh again. While you're at it, you should probably pour yourself a chilled glass of lemonade, too.
HOW TO OBSERVE #NationalLemonJuiceDay
Squeeze yourself some lemons. Reap the benefits of this refreshingly versatile fruit. There are so many ways to celebrate, too! Where will you start?
Try a Bloody Mary with lemon.
Make a salad with Lemon Dijon Dressing.
Give a baby a slice of lemon. You know you want to.
Stop by your favorite bakery for the best lemon baked goods. You know, lemon meringue pie, lemon poppy seed muffins, or lemon pound cake with a lip-puckering icing.
Try your hand at making limoncello. It takes time and patience, but it is also one very satisfying experience when done correctly. If you start now and make enough, you can give some of it away as Christmas gifts!
Celebrate the bright, beautiful freshness of lemon juice by using #NationalLemonJuiceDay on social media.
Lemon Juice FAQ
Q. When are lemons in season?
A. Most lemon trees produce fruit all year long.
Q. How many calories are in lemon juice?
A. One tablespoon of lemon juice contains 3 calories.
Q. How does lemon juice prevent fruits from browning?
A. The acid in lemon juice neutralizes an enzyme called polyphenol oxidase that causes fruit to brown.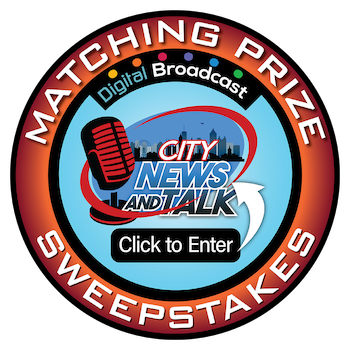 In Other NEWS