Troy Warren for CNT #Celebrations

NATIONAL FAST FOOD DAY
On November 16th, food lovers get a dose of their favorite convenience food. Whether they use the drive-thru, dine-in, or get it to go, National Fast Food Day calls for us to grilled, fried, and broiled menu staples.
First popularized in the United States in the 1950s, fast food is considered any meal with low preparation time and served to a customer in a packaged form. The meal makes for quick dine-in, take-out or take-away. Most fast-food restaurants offer drive-thru service.

Following World War I, automobiles became popular and more affordable. At that time, restaurants introduced the drive-in.
Much like today's food trucks, Walter Anderson first began selling hamburgers out of an old streetcar body at a Wichita intersection. Despite the limited menu, the hamburgers were a crowd-pleaser. When the popularity of his hamburgers grew, Anderson partnered with E.W. Ingram and opened the first White Castle in 1921 in Wichita, Kansas. These enterprising restauranteurs opened the first fast-food business, selling hamburgers for 5¢ each.
The United States hosts the largest fast food industry in the world. American fast-food restaurants are located in over 100 countries.

While fast food began as sandwiches and sides, the menus expanded over time. Today fast food includes fish, a variety of fried chicken, tacos, pizza, and a wide selection of sides. Sodas quench the thirst and desserts sweeten the menu. From ice cream and shakes to pies and cakes, fast food delivers.
As times changed, restaurants added breakfast items to the menu, too. Expanding their hours increased their workforce and their menu options, as well. However, not all fast-food chains offer breakfast.
HOW TO OBSERVE #NationalFastFoodDay
Invite a group out to your favorite fast-food restaurant. Share some rings and a shake. Do you prefer breakfast or lunch? No matter which one you prefer you can get it to go to make it faster, too!
Give a shoutout to your favorite fast-food restaurant using #NationalFastFoodDay to post on social media.
Fast Food FAQ
Q. Which is faster, drive-thru or walking in?
A. Much of it depends on the time of day. During busy lunch and dinner hours, the line of cars might stretch to the street and it is probably quicker to go in to order at a fast-food restaurant. However, during slower times, the drive-thru will beat the lobby almost every time. Additionally, most restaurants have their drive-thru systems down to a science, shaving off the time it takes to complete an order and increasing the number of customers served through the drive-thru.
Q. What is the healthiest food to eat from a fast-food restaurant?
A. That's a tough question since fast food is unquestionably unhealthy. But when our choices are limited to fast food for whatever reason, here are a few tips:
Choose grilled over fried. Grilled will be healthier almost every time.
Order a salad.
Swap out the fries for a salad.
Skip the soda. Drink water.
Order a kid's meal. The smaller portions (and sometimes healthier options) will be a winner over a full-sized meal.
Check out their soups. If there are any that are broth-based, order that.
If you must have those fries, share them with someone.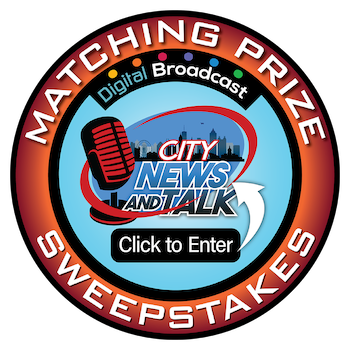 In Other NEWS