By Mike Pomranz | FoodAndWine.Com
Troy Warren for CNT #Foodie

Bakery workers are unhappy with a plan that would remove overtime pay.
The pandemic has upended the grocery market — with transit and labor costs driving up prices leading to inflation worries across the industry. At the same time, a couple of major packaged goods companies have been fighting battles on another front: employee strikes.
Last month, workers at the Frito-Lay plant in Topeka, Kansas, went on strike for better pay and hours. Not long after, truck drivers at the Pepsi bottling plant in Munster, Indiana, also walked off the job, primarily over healthcare costs. Now Nabisco, another staple of grocery shelves, is dealing with its own strike.
Last week, over 200 workers at the Nabisco bakery in Portland, Oregon — where popular products like Oreos and Ritz are produced — went on strike after failing to negotiate a deal with their brand's parent company, Mondelez International, according to Williamette Week. The paper states that workers at Nabisco's Richmond, Virginia, bakery, as well as at a Colorado call center, have also now joined in on the strike.
One major point of contention is reportedly Mondelez's plan to remove overtime and weekend pay and instead opt for a 40-hour week that could result in longer shifts without any premium compensation. "We're not on strike to secure huge gains. We're on strike to keep what we've already got," Cameron Taylor — the business agent for the Bakery, Confectionery, Tobacco Workers and Grain Millers International Union (BCTGM) Local 364, which represents the strike workers — said according to the Huffington Post. "The job they want to give us wouldn't even be worth fighting for."
For their part, Mondelez spokesperson Laurie Guzzinati told HuffPo that the contract would offer an "alternative work schedule" that would have some workers on 12-hours shifts, resulting in more three-day weekends.
But interestingly, Mike Burlingham — a 14-year Nabisco employee and vice president of the Oregon local — offered a sentiment similar to a complaint made by Frito-Lay employees during their strike last month: Employees are already working hours that are too long. "My longest stretch without a single day off was five weeks, and it's worse for other people," Burlingham was quoted as saying. "Their whole thing is to remove paying out premiums."
"Going to an alternative workweek would have people working the weekends on straight time," Taylor told KATU News. "The company just wants to avoid paying the overtime. It's all about the money."
For consumers, it's unclear to what extent the Portland bakery is still making Nabisco products like Chips Ahoy and Premium saltines. Williamette Weekreported today that Burlingham stated that production was shut down completely; however, Mondelez told the paper they had a contingency plan. "We have activated that plan and are committed to continuing to supply our delicious snacks to retailers and consumers," a representative was quoted as saying.
A production stoppage could be especially tough for Mondelez right now. The company reportedly has just three Nabisco bakeries left in the U.S. — in Portland, Richmond, and Chicago — because, interestingly enough, they shut down two plants in the past two months. Their Atlanta Nabisco plant was permanently closed in June while a plant in Fair Lawn, New Jersey, halted production in July.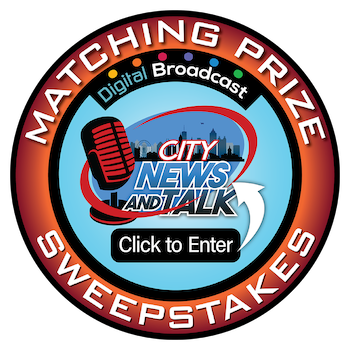 In Other NEWS