BY CHRIS GARDNER | HollywoodReporter.Com
Troy Warren for CNT #Entertainment

The 57-year-old, known to dole out special wrap gifts like Harley-Davidsons and Rolex watches, picked up the tab for a weekend celebration in December: "He's epic."
One needn't search far or wide to find examples ofKeanu Reeves' generosity.
As one of Hollywood's most bankable stars, the 57-year-old is said to be generous with his good fortunes, donating millions to charity and regularly coming through with impressive wrap gifts. (He doled out Harley-Davidson motorcycles to members ofThe Matrix Reloadedstunt team, and, more recently gifted Rolex Submariner watches to his stunt crew on the forthcomingJohn Wick: Chapter 4.)THRhas learned that Reeves continued the selfless streak to mark the debut of his return to form as Neo onLana Wachowski'sThe Matrix Resurrectionsfor Warner Bros. and Village Roadshow.
To make sure that everyone was included in the festivities, Reeves invited all of his reps (agents, manager, publicist, etc.), members of his inner circle and other key insiders who helped him train to celebrate the film's Dec. 18world premiere eventin San Francisco. As a token of his appreciation, Reeves took care of private jet travel and hotel accommodations, premiere tickets, and even organized a special post-premiere brunch for invitees, among other gifts.

While walking the green carpet atResurrectionspremiere at San Francisco's historic Castro Theatre, Chad Stahelski, who graduated from Neo's stunt double on theMatrixtrilogy to directing Reeves in theJohn Wickfranchise, confirmed the generous gesture. "He flew a bunch of us up here," Stahelski said. "He's incredibly generous. In the audience tonight will be so many people that helped him, from his martial art trainers to jiu-jitsu trainers to hair and makeup to his stunt crew. He makes sure that his friends and family are here. He's epic."

He's also modest. Reeves rarely comments on such acts and when asked byTHRabout why he shelled out for the special weekend and organized the affair for his teams, he would only offer this, in a characteristically Keanu way: "Yeah, it's great to be able to share our experiences and lives together."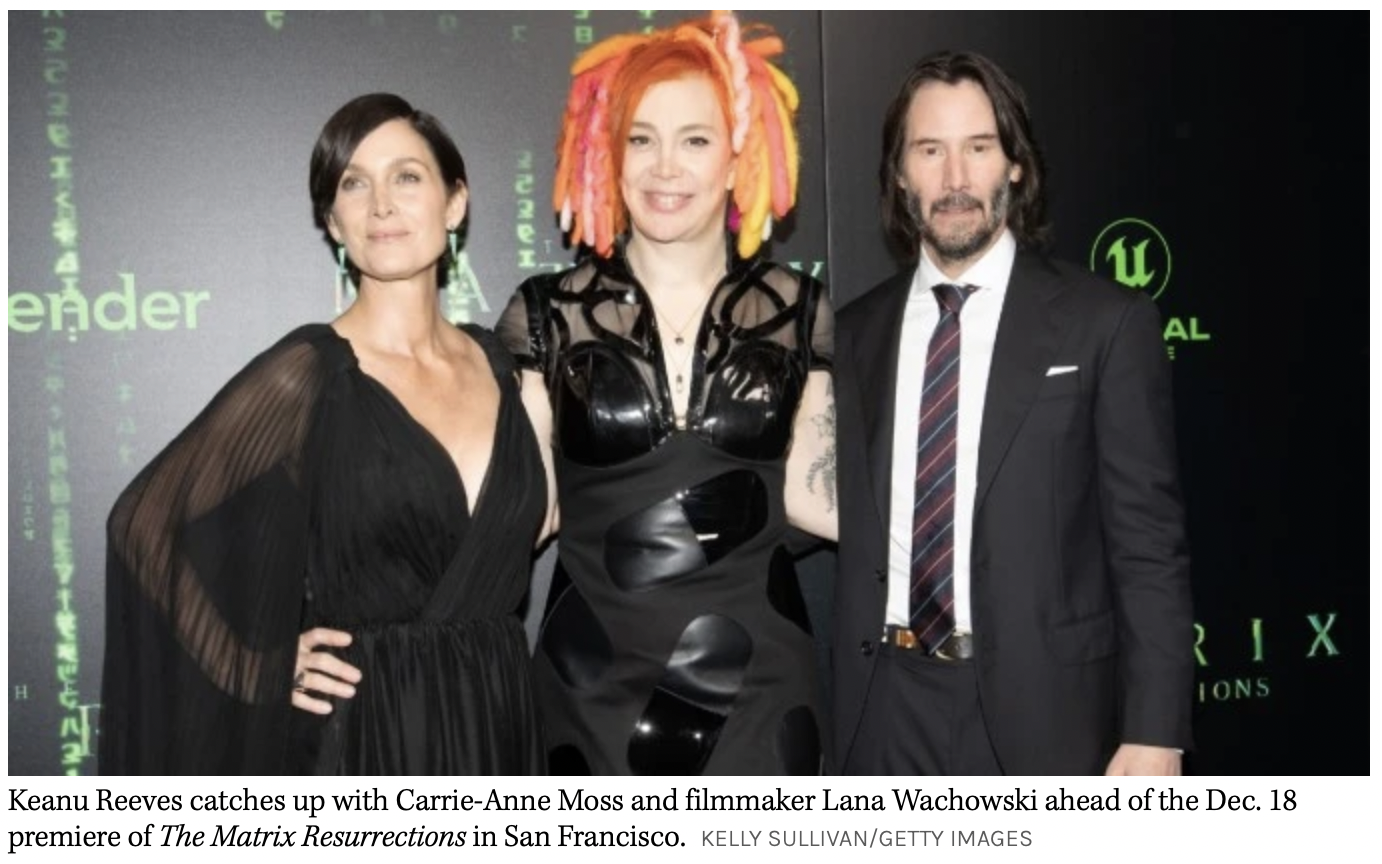 In Other NEWS