By Walter Reeves, For the AJC
Troy Warren for CNT

Q: I saw your YouTube video about creating a butterfly puddling station with sand and composted manure. Can you use worm castings instead of composted manure? Judy Van Kuren, Cleona, Pennsylvania
A: Yes, worm castings have enough micro nutrients and other salts to keep butterflies healthy when they visit. Making an artificial puddle for butterflies is one of the best ways to have them stand still for a bit so you can admire them. All it takes is a wide, shallow saucer, some sand, and some composted manure (or worm castings or Milorganite). You can revisit the video, with more butterfly tips (and a much younger me!) at bit.ly/GApuddle.
Q: I plant my tomatoes, cukes and squash in pots on my deck. I've pulled the plants, getting rid of all the roots, etc. Can I reuse the soil? Kitty Peschell, email
A: Unless you had problems with the leaf diseases on your plants last year, there's no reason not to reuse the old soil. As you probably noticed, natural decomposition has reduced the volume of that soil. The average particle size is a little smaller now. This will reduce the internal drainage characteristics of the soil. To fix this, use perlite to mix with the old soil to restore its original volume.
Q: We recently purchased 15 acres outside of Dahlonega. The builder put in ryegrass around the house. It has grown really tall and has flopped over. We'd prefer a cleaner look closer to the house. Pam Dietz, Lawrenceville
A: The ryegrass is going to turn yellow and die as it gets hotter so it doesn't much matter what you do with it now. I'd mow the ryegrass, maybe in perpendicular directions, to chop it up finely. You can leave the windrows to decompose if the clippings aren't too thick. Otherwise, scatter them with a rake. The bigger question is what to use as your permanent lawn and larger grassland. Consider planting a high-quality turf-type fescue blend for the lawn near the house and then use cheaper Kentucky-31 fescue for the grassland. June is a bad time to plant fescue, but you can try it now, pray for a rainy summer, and replant in September.
Q: I need to level several spots in my zoysia lawn and have tried to buy "leveling" soil mixes. I can't find anyone that sells small quantities as opposed to supersacks. Tell me exactly what type of sand and what type of "dirt" I can buy and mix together. Richard Ellis, email
A: I would use gritty paver leveling sand from a big-box store and mix it 1:1 with any of their bagged products designed for raised beds. Mix thoroughly in a wheelbarrow, get a helper, and go to it!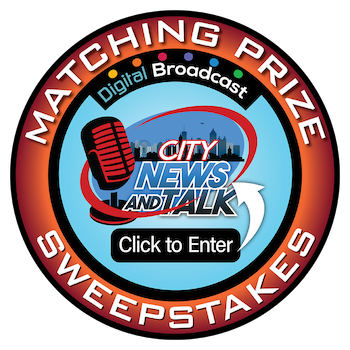 In Other NEWS