By Jelisa Castrodale | FoodAndWine.Com
Troy Warren for CNT #Foodie

When Heinz developed a ketchup to mimic flavors sourced on Mars, Hunt's and Stephen Colbert couldn't help but respond.
Forget the billionaires who keep launching their own-brand rockets toward the Kármán line, and ignore any lingering competition between NASA and Russia's Roscosmos: the real 21st Century space race is apparently between, uh, two very terrestrial brands of ketchup.
This all started last week, when Heinz revealed its first-ever bottle of Heinz Ketchup Marz Edition, which was made with tomatoes that were grown under carefully controlled soil, temperature, and water conditions that mimicked the environment on Mars. The Marz Edition ketchup was the result of a nine-month collaboration between the Pittsburgh-based ketchup-maker and biologists at the Aldrin Space Institute at Florida Tech.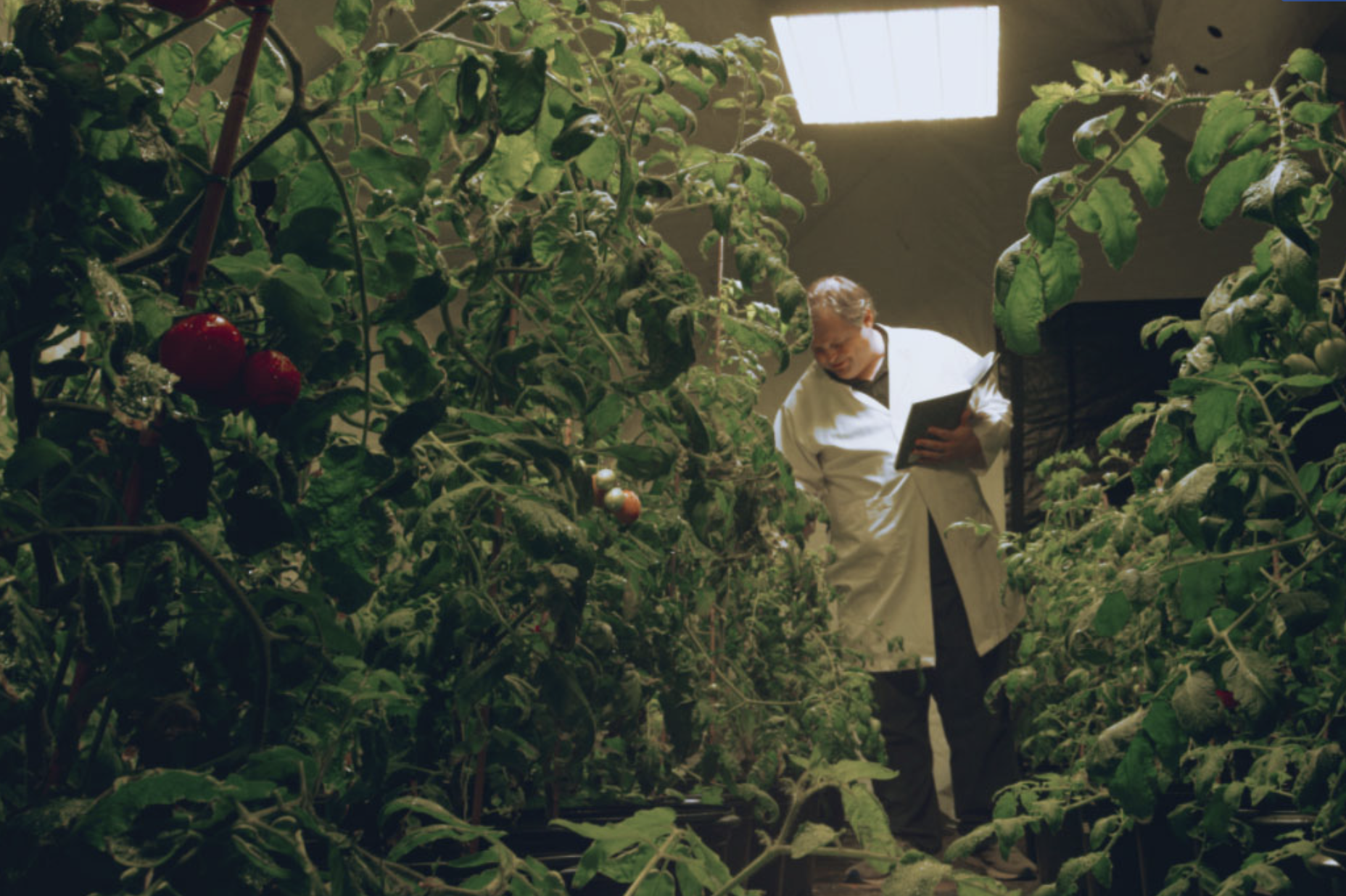 "We're so excited that our team of experts has been able to grow tomatoes in conditions found on another planet and share our creation with the world," Cristina Kenz, Chief Growth Officer for Kraft Heinz International Zone, said in a statement. "From analyzing the soil from Martian conditions two years ago to harvesting now, it's been a journey that's proved wherever we end up, Heinz Tomato Ketchup will still be enjoyed for generations to come."
The single, not-available-for-purchase bottle of the Red Planet-inspired ketchup involved two years of research into everything from selecting the optimal tomato seeds to analyzing regolith, the combination of sand, dust, and other materials that compose Martian soil. A 14-person team at the Aldrin Space Institute saw this tomato-growing project through, and they have plans to submit three papers about the process (or "the mission," as they've called it) to scientific publications.
"Before now, most efforts around discovering ways to grow in Martian-simulated conditions are short term plant growth studies," Dr. Andrew Palmer, the Aldrin Space Institute's team leader, said. "What this project has done is look at long-term food harvesting […] And working with the Tomato Masters at Heinz has allowed us to see what the possibilities are for long term food production beyond Earth."
Not to be outdone by Heinz' Martian condiment, competing brand Hunt's has announced the release of its own…Uranus Ketchup. Their offering has less to do with research into astrobiology and everything to do with Stephen Colbert. After Heinz revealed its Marz Edition, The Late Show with Stephen Colbert created a parody commercial for Hunt's Uranus Ketchup. ("We refuse to be out-planeted," the ad's voiceover says. "You hear that, Heinz?")
On Wednesday, Hunt's gave away 100 bottles of "Uranus Ketchup" and 100 t-shirts that commemorated the launch of the newly labeled product. "When we saw our ketchup called out on late night TV, we wanted to deliver on the great idea," Bobby Modi, Conagra Brands' vice president and general manager, said in a statement. "Hunt's ketchup is perfect for any occasion, and now it's perfect for any interstellar destination, even if that destination is Uranus."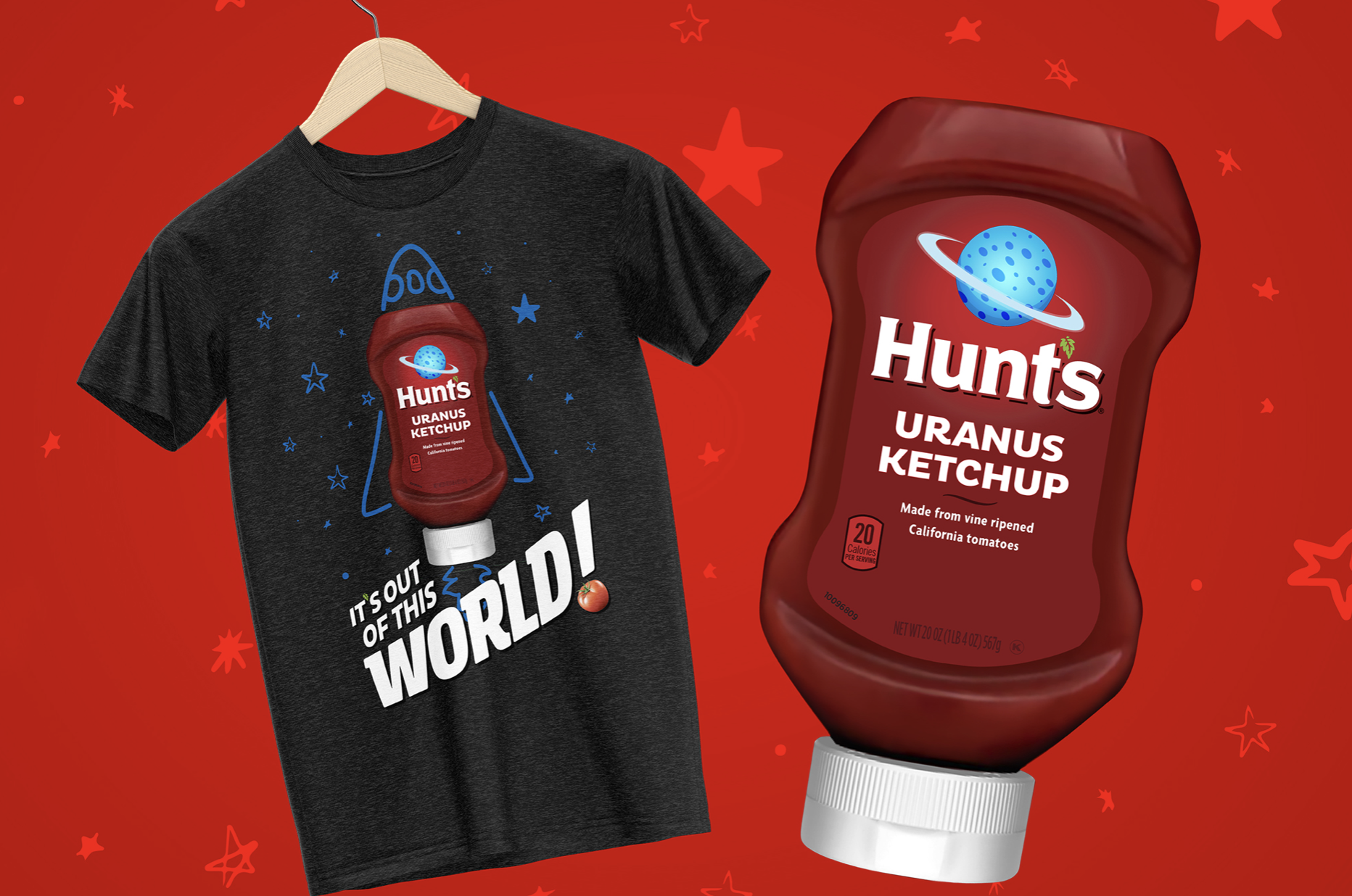 It just took about 5 minutes for 100 people to respond to Hunt's tweet about the Uranus Ketchup giveaway, and they quickly claimed all of the ketchup-and-t-shirt gift packs. "We reached our destination — and we've given away 100 bottles of Hunt's Uranus Ketchup," @HuntsChef tweeted. "Thanks to everyone who entered. We'll let you know if we make plans to explore Uranus again."
It almost makes us miss the whole Richard Branson vs. Jeff Bezos thing. Almost.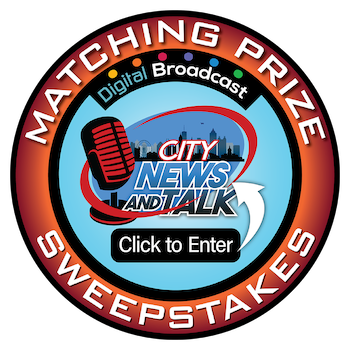 In Other NEWS