By Jelisa Castrodale | FoodAndWine.Com
Troy Warren for CNT

Even having air conditioning isn't enough to keep kitchens cool as temperatures soar as high as 115 in some places.
If you thought that we were going to be able to leave the word "unprecedented" behind in 2020, think again. The Pacific Northwest and parts of western Canada are currently sweating and panting their way through an absolutely unprecedented heat wave, with record-setting temperatures of 115 and 108 degrees on Monday in Portland, Oregon, and Seattle, respectively. Canada broke its own national high-temperature mark on Sunday, when Lytton, British Columbia hit 116 degrees.
As a result of the triple-digit temperatures, restaurants throughout Washington, Oregon, and into Canada have had to temporarily close. In some cases, it was because the eateries didn't have air conditioning, but in others, it's because even the A/C can't handle the extreme heat. "We've invested in some portable A/C units, but not sure how great they're gonna work with six fans blowing," Melissa Miranda, the chef-owner of Musang in Seattle's Beacon Hill neighborhood, told Eater.
"It's tough for the outside [patio], too, because there's no air going either. Most importantly it's my concern for the staff […] but it's tough. Closing down for days affects our business too. And it's tough for guests, and also them understanding that we are human and working in these conditions is insane."
Super Six, a Hawaiian-Korean spot in the southeastern part of the city, made the same call, telling the outlet that, even with air-conditioning, it was just too hot for the staff to work in the kitchen. All told, there are close to three-dozen Seattle-area restaurants that have closed temporarily until the temperatures start to drop.
The same goes for restaurants and bars in Portland and in Vancouver, Canada. "There's health concerns for everyone, including our staff," Kurt Huffman, the owner of Portland's ChefStable, told KATU. "We're already hotter in the kitchen. Typical air conditioning systems can only cool down air 20 to 25 degrees. So if they're pulling from 110-degree weather, they're really putting 85-degree weather heat back into the restaurant. If the kitchen is an extra 10 to 15 degrees, you're working in 100-degree temperatures. It's just not a safe working condition for our staff and, honestly, Portlanders hate this kind of weather."
Meanwhile, other spots have made the difficult decision to work through the sweltering temperatures, just because everyone else has had to close. "It's just open for [my neighbors] to come," Naney Konswa, the owner of Hummus Café in Seattle, told KIRO. "They support me all the time, so I tried to open for them also to support them on a day that's so hot for them." (She added that absolutely no one was ordering soup or "something hot.")
The temperatures on Tuesday are forecast to fall into the temperate-by-comparison 90s in Seattle and Portland, but the interior parts of the PNW will continue to bake for most of the week.
"Remember… it's important to stay hydrated & to limit your time outdoors during the peak heating of the day," the National Weather Service Seattle tweeted. It's also important to limit your time in a restaurant kitchen if you can.
Whew, we hope these places get a break soon.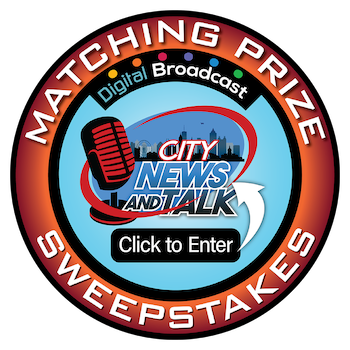 In Other NEWS