Taylor Seely | Arizona Republic
Troy Warren for GoodYearNewsAndTalk.Com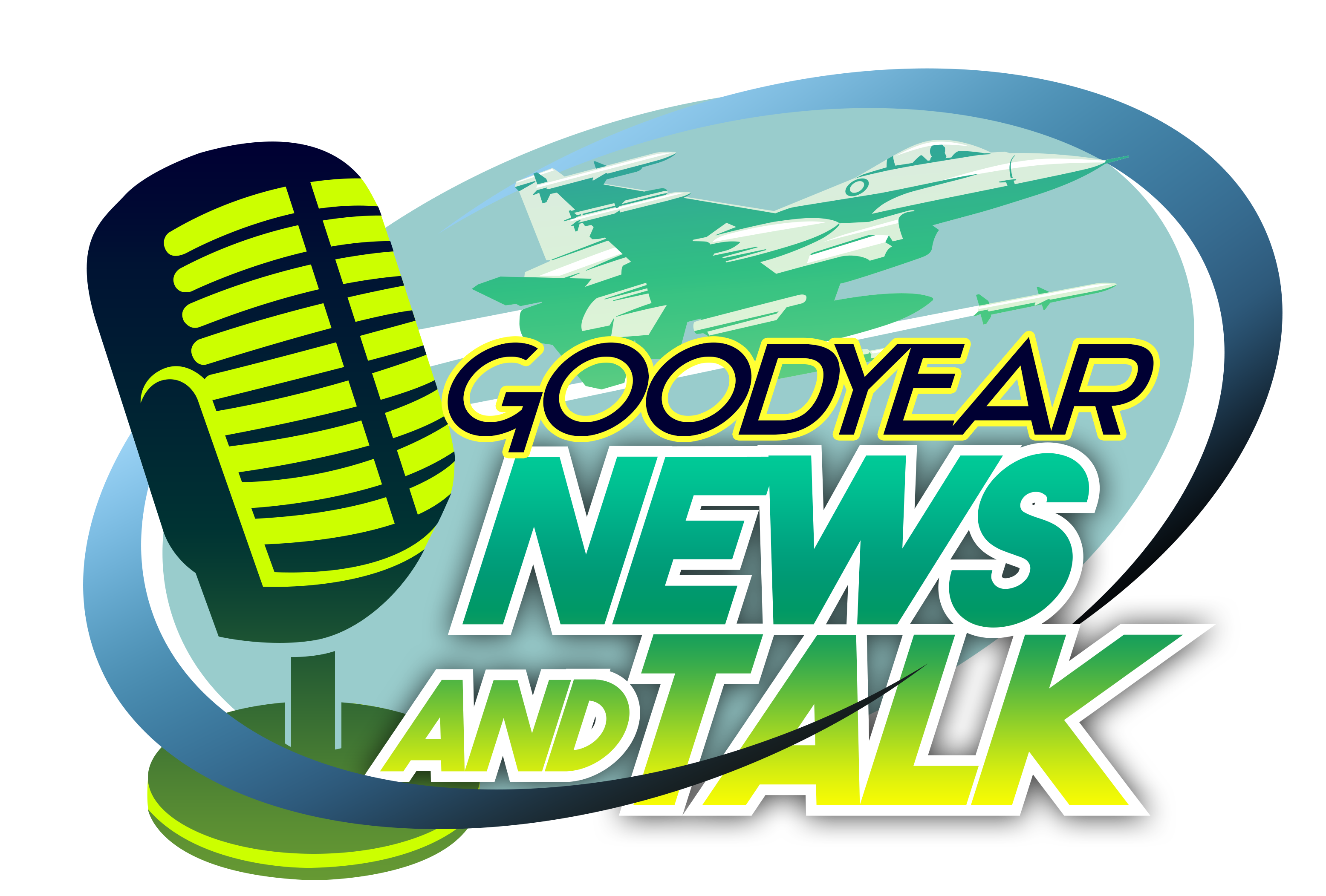 When Goodyear city leaders first pitched Goodyear Ballpark some 14 years ago, visions of an idyllic, mini-city nestled into the West Valley suburb of then 65,000 residents swirled with excitement.
Pedestrians would walk to and from restaurants and shops before or after a spring-training game. Out-of-staters could stay at their choice of hotels just a short walk away. Locals interested in a more urban lifestyle could purchase a trendy townhome or rent an apartment. Maybe parks and brunch spots would come later.
The "ancillary" businesses would be "just as important as the baseball itself," then-Mayor Jim Cavanaugh said in 2007.
But more than a decade after the construction of Goodyear Ballpark finished in 2009, empty shops surround the baseball field home to the Cincinnati Reds and Cleveland Indians — now Cleveland Guardians — during spring training season.
Images of the team logos and players sprawl across floor-to-ceiling windows obstructing the view of vacant interiors shops. The nearest restaurants are in some cases only a mile away but at least 20-minute walks.
Now, city leaders eager to bring development to the ballpark area are shifting visions.
Hopes of retail haven't been abandoned, but the land just south of the ballpark abutting Estrella Parkway, known as Ballpark Village and Ballpark Village South, will have more apartment complexes than previously planned.
What happened to the vision of a hip and trendy urban Ballpark Village?
Goodyear City Planner Karen Craver told The Arizona Republic the city was "happy to hope for" the urban vision laid out by developer Community Southwest after it purchased the land in 2014, but it simply never came to fruition.
By 2017, the developer sold its land to a handful of new investment firms.
Goodyear city officials attributed it to a bad economic recession from 2007 to 2009 and a lack of "rooftops"— meaning nearby residents needed to sustain businesses. It's the chicken-and-egg conflict that beleaguers all cities working to attract new companies.
The COVID-19 pandemic also has altered the way retail developers evaluate sustainable projects.
Now, Goodyear officials intent on bringing in development are switching up plans for an area originally intended for business offices.
Four apartment and home rental complexes are currently under construction or in the planning phase at Ballpark Village and Ballpark Village South.
"The concept has changed," Craver told the Planning and Zoning Commission in February.
After a seemingly disappointed commissioner asked what happened to the original vision, Craver said the city was "anxious" to bring development and people.
"It's not what we originally thought, but we're optimistic," she said. "We're hopeful (the rental developments) will get us some other things we want around the ballpark."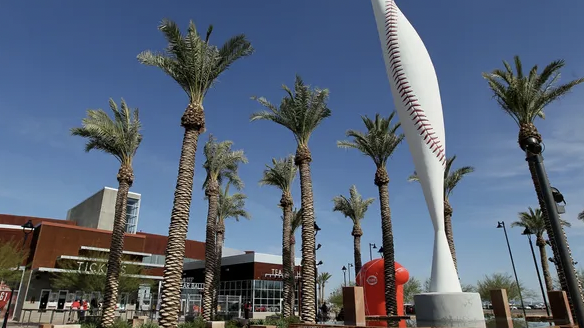 Economic Development Director Lori Gary told The Republic the city still envisions a "walkable," urban area and that officials have worked to spur development by advocating for the village to become an "opportunity zone" — a designation for typically low- or moderate-income areas where investors can receive tax breaks for building.
Gary said she did not know if any of the developers sought the federal benefit.
City officials also "regularly" reach out to retailers and developers, she added.
Estrella Parkway, south of Interstate 10, is "red hot for development," Gary said, and city officials are "excited" for the new growth.
The city has become stronger and resilient from this process, she told The Republic.
So what can residents expect from the Ballpark Village area? Here are the four rental complexes in the works.
Solace at Ballpark Village
Solace at Ballpark Village is a 215,000-square-feet, 211-unit apartment complex made up of eight three- and four-story buildings under construction south of Goodyear Ballpark. The complex is slated to open in late 2022.
Solace at Ballpark Village North
Solace at Ballpark Village North, just north of the original Solace, is still early in the process. The developer says it will be an 8,000 square-foot space combining retail and rental units.
The name might change, but representatives from owner Jackson Dearborn Partners said they hope to break ground on the 296 apartments in mid-2022 for an opening in late 2023 or early 2024.
FirstStreet at the Ballpark
FirstStreet at the Ballpark is a bit different from the other apartment complexes, mostly because it's supposed to look like a regular neighborhood. The community is being billed as a luxury, gated neighborhood of 251 one-, two- and three-bedroom single-story homes for rent.
The community will be "fully amenitized," Mathew Avrhami, a representative from Harvard Investments, told the Republic. Tenants will see rents from $1,600 to $2,100 with optional add-ons like bigger backyards, private garages and additional storage space for more.
They also can expect:
a clubhouse with an expo kitchen.
a lounge area.
a fitness center.
a dog park.
bocce ball and cornhole courts.
a resort-style pool with three lanes for laps.
BBQ stations.
"abundant green spaces."
Avrhami said the rental neighborhood is meant to stand out as a more acceptable housing option to nearby residents who may be opposed to apartments.
Construction will take just shy of two years and should begin soon. Rent prices could increase depending on the market, Avrhami said.
Prose at Ballpark Village
Prose at Ballpark Village will be a three-story, 360-unit apartment complex with rents from $1,300 to $2,000. The complex will include 15 buildings, including private garage buildings.
Construction will begin this August with an anticipated 2023 completion date, a spokesperson from Alliance Residential said. Some units could be available in summer 2022.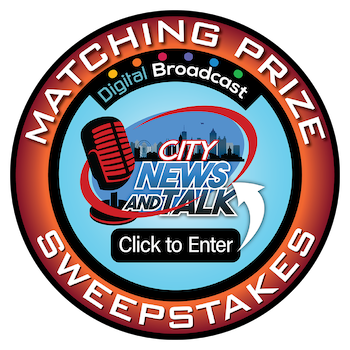 In Other NEWS