By Mike Pomranz | FoodAndWine.Com
Troy Warren for CNT

Wendy's says they're taking aim at the competition's "bland" meat-free burgers.
A shift towards plant-based meat has been one of the biggest trends in the fast food business (alongside, ironically enough, the explosion in chicken sandwiches). But even though many menus now have more vegetarian options, most of those new items are meant to replicate real meat. The two biggest names in the plant-based movement have been Beyond Meat and Impossible Foods — both of which shun traditional veggie burgers for more high-tech, research-based, meat-mimicking products.
But what's wrong with more old-school vegetarian options — especially if they taste good? Wendy's, for one, thinks they're perfectly fine and the chain has just announced plans to test a new Spicy Black Bean Burger.
Arriving this Monday, June 28 in three test markets — Columbus, Jacksonville, and Pittsburgh — the Spicy Black Bean Burger is being billed as a tastier alternative to what everyone else has been trying. "Certain plant-based creations have spawned a bland reputation for the category — looking at you McImpossible — but luckily, Wendy's has spice in her DNA," the company stated. "Bursting with a medley of flavor in every bite, this new sandwich features a signature black bean patty crafted with a blend of spices like paprika and chipotle pepper, crunchy chipotle jalapenos, creamy, expertly melted pepper jack cheese, fresh tomatoes, sweet onion slices, crisp romaine and a smoky chipotle sauce all housed in a warm, premium toasted bun."
Oh, and don't worry: Despite its black bean base, the patty is still a square. This is Wendy's after all.
"The sandwich was designed for flexitarians seeking a meatless option that is packed with a unique and differentiated combination of spice (like only Wendy's can deliver!), crunch and texture," a Wendy's spokesperson told us via email. "The Wendy's culinary team crafted the Spicy Black Bean Burger sandwich to provide multiple levels of heat — from the patty to the chipotle jalapeños to the cheese — that work together to provide a sensorial experience for fans."
Available for a limited-time only, this new vegetarian menu item will set customers back $5.79 — though the chain also says that customers who order through the Wendy's app can get a free medium fry and free delivery until July 1.
And speaking of spice, Wendy's slipped one other fiery item into the announcement. Starting on July 12, the chain will also be adding a new Ghost Pepper Ranch sauce to their menu nationwide. "Pair this sauce with Spicy Nuggets for a flavor explosion that sets your tongue ablaze," Wendy's writes. What have we done to deserve this delightful torture, Wendy?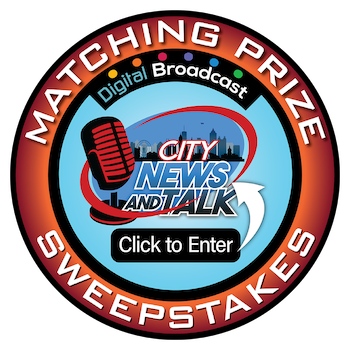 In Other NEWS