By Nancy Clanton, The Atlanta Journal-Constitution
Troy Warren for CNT

The U.S. Food and Drug Administration approved the first new drug for chronic weight management since 2014.
Wegovy (semaglutide) is a weekly injection for chronic weight management in adults who are overweight or obese with at least one weight-related condition, such as high blood pressure, Type 2 diabetes or high cholesterol. It is for use in addition to a reduced-calorie diet and increased physical activity.
The FDA's June 4 approval "offers adults with obesity or [who are] overweight a beneficial new treatment option to incorporate into a weight management program," said John Sharretts, M.D., deputy director of the Division of Diabetes, Lipid Disorders, and Obesity in the FDA's Center for Drug Evaluation and Research. "FDA remains committed to facilitating the development and approval of additional safe and effective therapies for adults with obesity."
Approximately 70% of American adults have obesity or are overweight, according to the FDA. Obesity is a serious health issue associated with some leading causes of death, including heart disease, stroke and diabetes, and is linked to an increased risk of certain types of cancer. Losing 5% to 10% of body weight through diet and exercise has been associated with a reduced risk of cardiovascular disease in adult patients.
Wegovy works by mimicking a hormone called glucagon-like peptide-1 that targets the areas of the brain that regulate appetite and food intake. The dosage must be increased gradually over 16 to 20 weeks to 2.4 mg per week to reduce gastrointestinal side effects.
A global study earlier this year by scientists at University College London involved 2,000 people who were either overweight or had obesity (average weight 232 pounds), and took place at 129 sites in 16 countries across Asia, Europe, North America and South America.
A third (35%) of the participants who took semaglutide lost more than one-fifth (greater than or equal to 20%) of their total body weight.
"The findings of this study represent a major breakthrough for improving the health of people with obesity," said Rachel Batterham, professor of obesity, diabetes and endocrinology who leads the Centre for Obesity Research at UCL and the UCLH Centre for Weight Management. "Three quarters (75%) of people who received semaglutide 2.4mg lost more than 10% of their body weight, and more than one-third lost more than 20%. No other drug has come close to producing this level of weight loss — this really is a gamechanger. For the first time, people can achieve through drugs what was only possible through weight-loss surgery."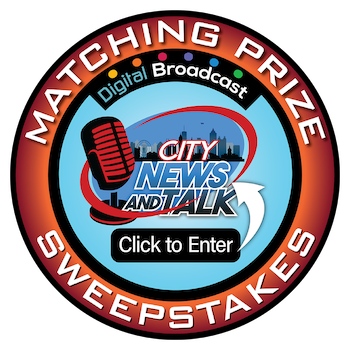 In Other NEWS