By Nancy Clanton, The Atlanta Journal-Constitution
Troy Warren for CNT #EditorsPicks #Entertainment

Entertainment icon was just weeks from her 100th birthday when she died New Year's Eve
America's favorite nonagenarian died New Year's Eve, just weeks from turning 100 years old. Betty White was an actress and comedian, but also an enormous animal rights activist.
Just Tuesday, White was promoting her upcoming birthday on social media.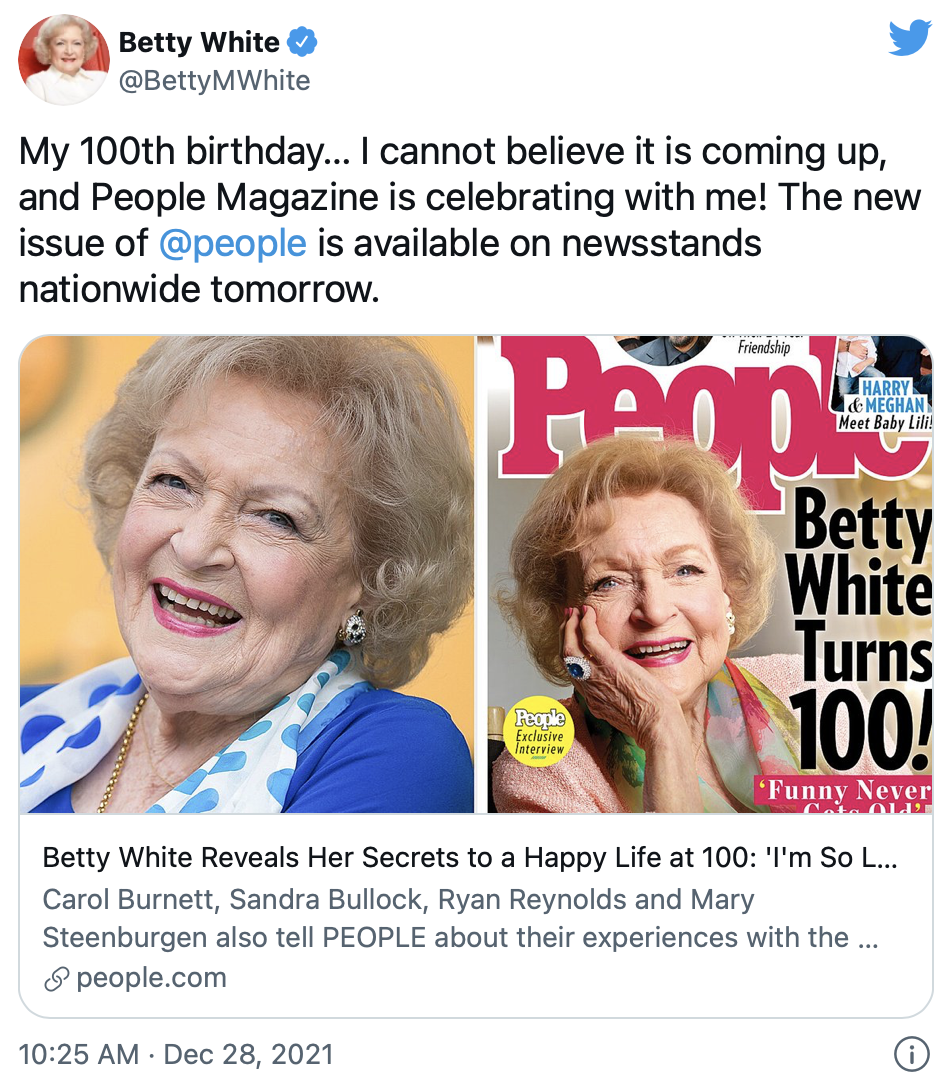 "Betty White: 100 Years Young — A Birthday Celebration" is scheduled to screen nationwide Jan. 17, when the onetime "Golden Girl" would have hit the century mark.

The movie is billed as a star-studded event, with guests including her "The Proposal" costar Ryan Reynolds, Tina Fey, Robert Redford, Lin-Manuel Miranda, Clint Eastwood, Morgan Freeman, Jay Leno, Carol Burnett, Craig Ferguson, Jimmy Kimmel, Valerie Bertinelli, James Corden, Wendy Malick and Jennifer Love Hewitt.

It "offers a revealing glimpse into her life — behind-the-scenes on set, working with her office staff, entertaining at home, lending her voice as an animal advocate," according to a press release, and was to include her "actual birthday party," where she would have marked the milestone with celebrity friends.
Those celebrity friends and her many fans took to social media Friday to express their appreciation for her and to mourn her death.

In Other NEWS