By Tim Darnell, Atlanta Journal-Constitution
Troy Warren for CNT

Biden fires Social Security commissioner; inflation impacting COLAs
Americans who collect Social Security are set to receive their biggest cost-of-living adjustment (COLA) since 1983, but they'll have to wait until January 2022 to get them.
That's because the Social Security Administration adjusts its payments only once a year, starting with December benefits that are paid in January. That means seniors and other Social Security beneficiaries wouldn't receive a COLA until January 2022.
According to a new forecast from the Senior Citizens League, the COLA will surpass 1983′s hike of 7.4%. But, as reported by CBS News, inflation could recede during the summer and early fall, resulting in a lower COLA rate for 2022 than the organization is forecasting.
On Wednesday, the U.S. Labor Department said inflation at the wholesale level jumped 1% in June, pushing price gains over the past 12 months up by a record 7.3%.
The department said the June increase in its producer price index, which measures inflation pressures before they reach consumers, followed a gain of 0.8% in May and was the largest one-month increase since a 1.2% rise in January.
For the 12 months ending in June, wholesale prices are up 7.3%, the largest 12-month increase since the government began the current series on wholesale prices in 2010.
The news on wholesale prices followed a report Tuesday that consumer prices increased in June by 0.9% and were up 5.4% over the past 12 months, the biggest 12-month gain in 13 years.
The increase in inflation is coming at a time when the economy is rebounding from the pandemic recession and rising consumer demand is bumping up against bottlenecks and supply shortages which are pushing prices higher.
On Wednesday, Federal Reserve Chair Jerome Powell said inflation "will likely remain elevated in coming months" before "moderating," an apparent acknowledgement that price gains have been larger and more persistent than many economists forecast.
In written testimony to be delivered before the House Financial Services Committee, Powell reiterated his long-held view that the high inflation readings over the past several months have largely been driven by temporary factors, such as supply shortages and surging demand, as pandemic-related business restrictions ease.
Yet Powell did not repeat an assertion he made just three weeks ago before another House panel, that as the trends pushing prices higher faded, inflation would "drop back" to the Fed's goal of 2%.
Powell's remarks come just a day after a government report showed that prices paid by U.S. consumers surged in June by the most in 13 years. It was the third straight month inflation has jumped. Excluding volatile food and energy costs, so-called core inflation rose 4.5% in June, the fastest pace since November 1991.
The Fed has said it will keep its short-term interest rate pegged at nearly zero until maximum employment has been reached and inflation is at 2% and on track to moderately exceed that pace for some time.
It is also buying $120 billion in Treasurys and mortgage-backed bonds each month to lower longer-term interest rates to encourage more borrowing and spending. The Fed has said it will continue to make those purchases until "substantial further progress" has been made toward its goals.
Also, President Joe Biden has fired the commissioner of Social Security after the official refused to resign, and Biden accepted the deputy commissioner's resignation, the White House said.
Biden asked commissioner Andrew Saul to resign, and his employment was terminated Friday after he refused the Democratic president's request, a White House official said.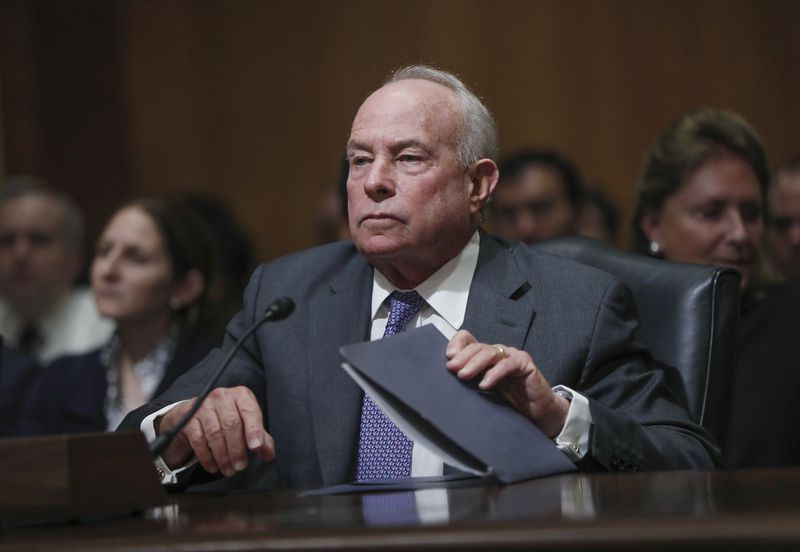 Deputy Commissioner David Black agreed to resign, said the official, who spoke on condition of anonymity to discuss personnel matters.
Both officials had been put in place under President Donald Trump, a Republican.
Biden named Kilolo Kijakazi as acting commissioner while the administration conducts a search for a permanent commissioner and deputy commissioner.
Kijakazi currently is the deputy commissioner for retirement and disability policy at the Social Security Administration.
Biden's move got immediate support from the Democratic senator who would be in charge of confirming a successor to Saul. Republican lawmakers accused Biden of politicizing the agency and pointed to Saul's confirmation by a bipartisan Senate vote in 2019.
Senate Finance Committee Chairman Ron Wyden, D-Ore., said in a statement that "every president should chose the personnel that will best carry out their vision for the country.
"To fulfill President Biden's bold vision for improving and expanding Social Security, he needs his people in charge," Wyden added, pledging to work to confirm a new commissioner "as swiftly as possible."
Rep. Bill Pascrell, D-N.J., who several months ago began demanding the ouster of Saul and Black, celebrated their Friday firings.
"Social Security is in deep trouble," Pascrell said.
Sen. Mike Crapo of Idaho, the top Republican on the finance committee, and Rep. Kevin Brady of Texas, the top Republican on the House Ways and Means Committee, issued a joint statement calling Biden's decision "disappointing." The pair claimed "Social Security beneficiaries stand the most to lose from President Biden's partisan decision to remove Commissioner Andrew Saul."
Senate Minority Leader Mitch McConnell, R-Ky., called the personnel move an "unprecedented and dangerous politicization of the Social Security Administration."
The agency, headquartered in Baltimore, pays benefits, funded by a tax on wages paid by employers and employees, to about 64 million people, including retirees, children, widows and widowers, according to its website. The agency has a staff of about 60,000 employees.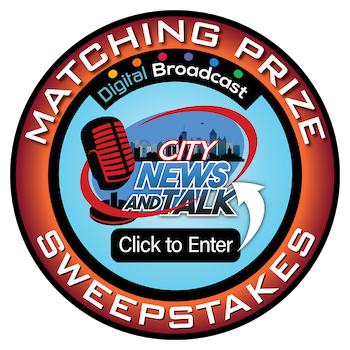 In Other NEWS