LACEY PFALZ | TravelPulse.Com
Troy Warren for CNT #Travel

Expedition cruises to the frigid continent of Antarctica have become increasingly popular over the past two years, with cruise lines like Crystal Cruises, Ponant, Silversea, Hurtigruten and Lindblad Expeditions adding more itineraries, and in some cases even new ships, to meet this new demand.
So why is the only uninhabited continent on planet Earth so popular these days?
There might be a few reasons. The first, and most likely largest contributor to its rise in popularity is the coronavirus pandemic.
It may seem ironic that a pandemic that halted and hindered the travel and tourism industry on a global scale for nearly two years could lead to a desire among travelers for different destinations, but it fundamentally changed the way people looked at travel.
Travelers desire more sustainable, less crowded, more personalized trips that focus on discovery and authentic experiences.
A trip to Antarctica, for many, does just that, with plenty of expedition lines offering active experiences and the opportunity to scientific study that bring them closer to the continent's natural wonders, whether that be with penguins or its glacial mountains.
The second reason why Antarctica is one of the most popular expedition cruise destinations is climate change. The individuals who travel to Antarctica now because they worry about the future are likely a very small portion of the continent's visitors. All the same, earlier in November ABC News' Amy Robach went on Lindblad Expeditions' National Geographic Endurance expedition ship in Antarctica for the network's climate change coverage, where she talked with scientists about local penguin population changes and other impacts of climate change upon the icy continent.
So what kinds of options are available for travelers looking to explore the seventh continent of the world, which can be considered a wonder of the world in its own right?
There are lots of options, especially now.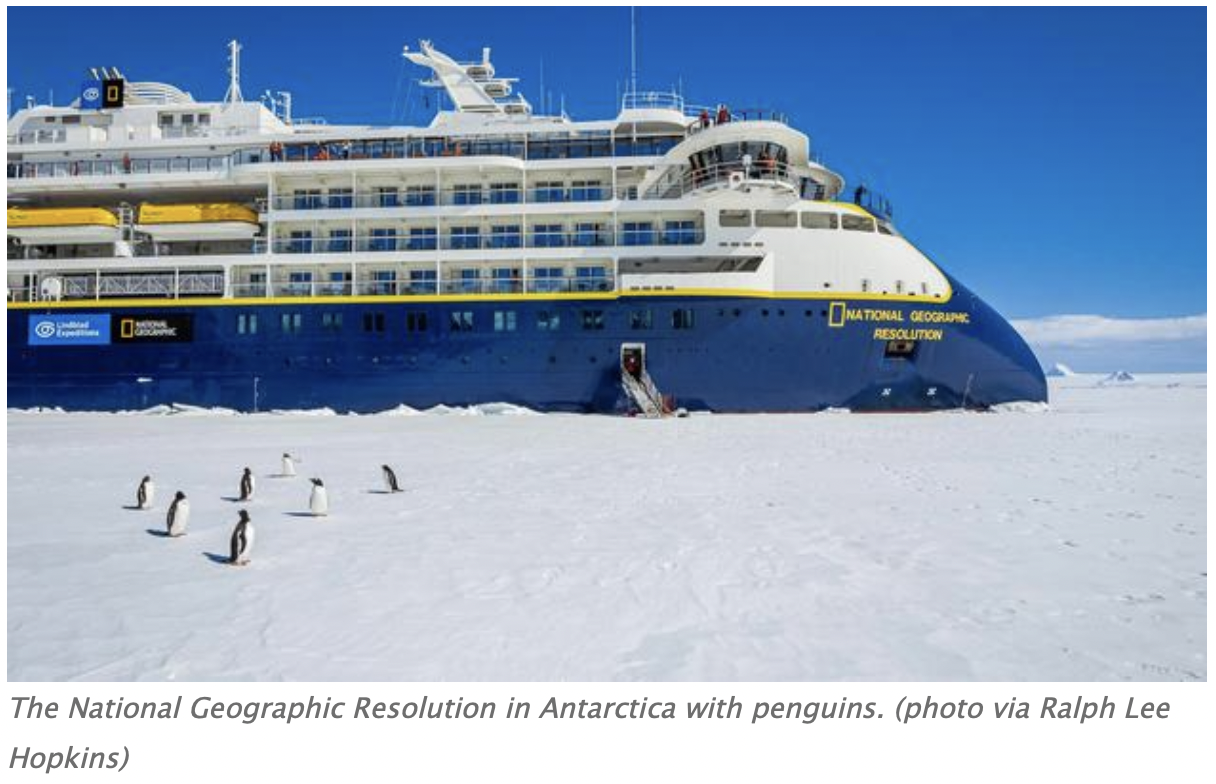 No matter which cruise line travelers choose, they'll find smaller ships, personalized service, luxury accommodations and unique and oftentimes active excursions like sea kayaking, skiing, hiking and more.
Many cruise lines begin in either Ushuaia, Argentina or Punta Arenas, Chile. Guests can enjoy pre- or post-cruise stays in Buenos Aires or Santiago to extend their trip, and can also explore the Falkland Islands, Georgia and the South Sandwich Islands and Peter I Island depending on their chosen itinerary.
Some expedition cruise lines have decades of experience cruising in Antarctica. Lindblad Expeditions and Hurtigruten Expeditions are two of these cruise lines that do a great job.
Lindblad Expeditions just released its second polar vessel this year, the National Geographic Resolution, which is the sister ship to the National Geographic Endurance. As partners with National Geographic, Lindblad offers guests an Antarctic expedition that includes excursions and lectures headed by naturalists, wildlife photographers, scientists and others who provide expert insights into the mysterious continent.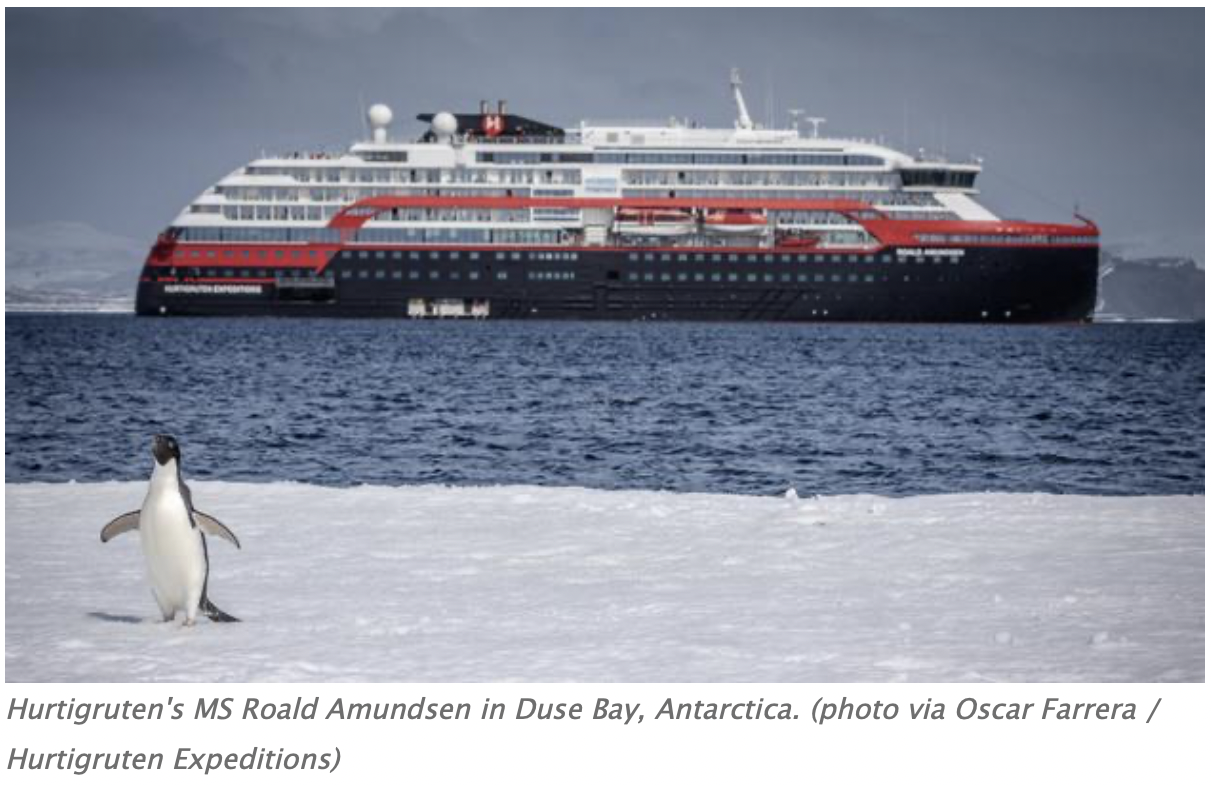 Similarly, Hurtigruten Expeditions have expedition teams and even an onboard laboratory where guests can go to learn about how scientists study Antarctica. The Citizen Science program allows them to participate in research about the continent, both onboard and while on excursions.
Ponant, the French cruise line that offers luxury Antarctica cruises has recently debuted its most sustainable expedition ship yet, Le Commandant Charcot, last month as it began its series of Antarctic itineraries featuring the Ross Sea and Peter I Island. Guests can expect similar experiences to the ones above, combined with luxury accommodations and personalized service onboard one of the most sustainable expedition ships at sea.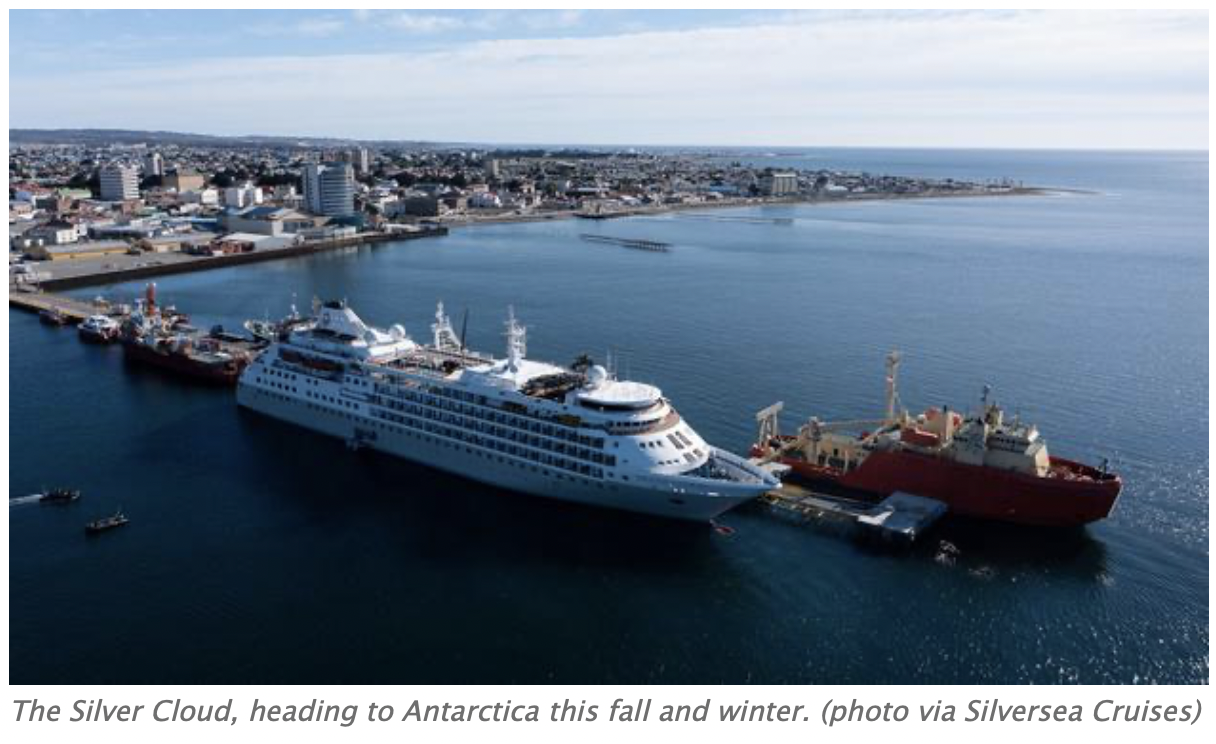 Silversea Cruises' Antarctic expeditions have restarted this November, with the Silver Cloud, Silver Wine and Silver Explorer ships. The cruise line offers some of the most luxurious cruises to Antarctica, with private flights and transfers, as well as included hotel stays, excursions and butler service for every suite.
Another luxury cruise line that just launched its first Antarctic expedition cruises onboard its newest ship is Crystal Cruises. It began its first expedition cruise to Antarctica in mid-November onboard the Crystal Endeavor. The smaller expedition yacht offers unique itineraries and even a submersible for guests to explore the Antarctic ocean in, as well as luxurious accommodations, personalized service, complimentary pre- and post-cruise accommodations and round-trip charter flights.
"Exploring Antarctica is an unforgettable, life-changing experience and we encourage our guests to join us as we set a new standard in luxury expedition cruising," said Jack Anderson, Crystal Cruises president.
These are only a select few of the cruise lines and expedition cruise lines that offer Antarctica expeditions. No matter which one travelers choose, they'll find themselves in ships with great service, fewer crowds and more opportunities to discover the incredible world around them.

In Other NEWS