By Heather Luckhurst and Caitlin Sole | BHG.Com
Troy Warren for CNT

Spruce up your small patio, porch, or deck with these decorating tips that fake more space.
Not every home comes with an expansive yard or wraparound porch, and outfitting a small backyard for all its many duties can be challenging. But with the right furnishings, accents, and lighting, you can make your small porch, patio, or deck live larger than its square footage. Equip your small yard with these easy decorating ideas for a space that looks deceivingly large and comes ready for barbecues, game nights, bonfires, and more.
1. Hang Outdoor Curtains
Draw the eye up and distract from a small footprint by hanging drapes made with weather-resistant outdoor fabric. Using drapes made with outdoor-friendly fabric, such as Sunbrella, will protect them from the elements and prevent color fade from UV rays. Install an outdoor curtain rod to hang your drapes, then use the curtains to visually designate an entertaining or conversation zone on your porch or patio.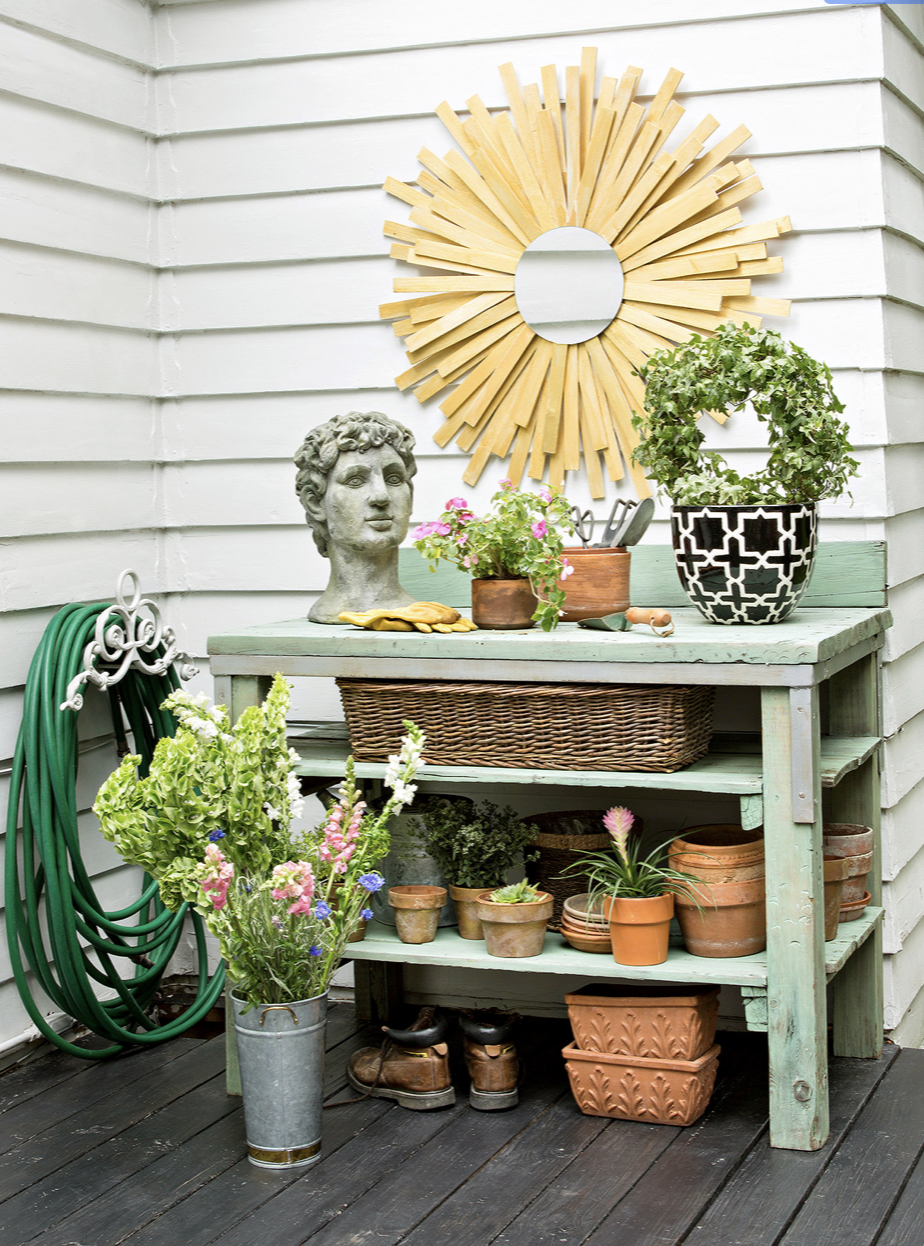 2. Add a Mirror
Hanging a mirror on your home's exterior will reflect sunlight to make your outdoor space feel more open. If your patio or deck is uncovered, shop for a garden mirror made with materials that can withstand the elements, and prevent hanging under direct sunlight. To mount the outdoor accent, follow our instructions for hanging a heavy mirror.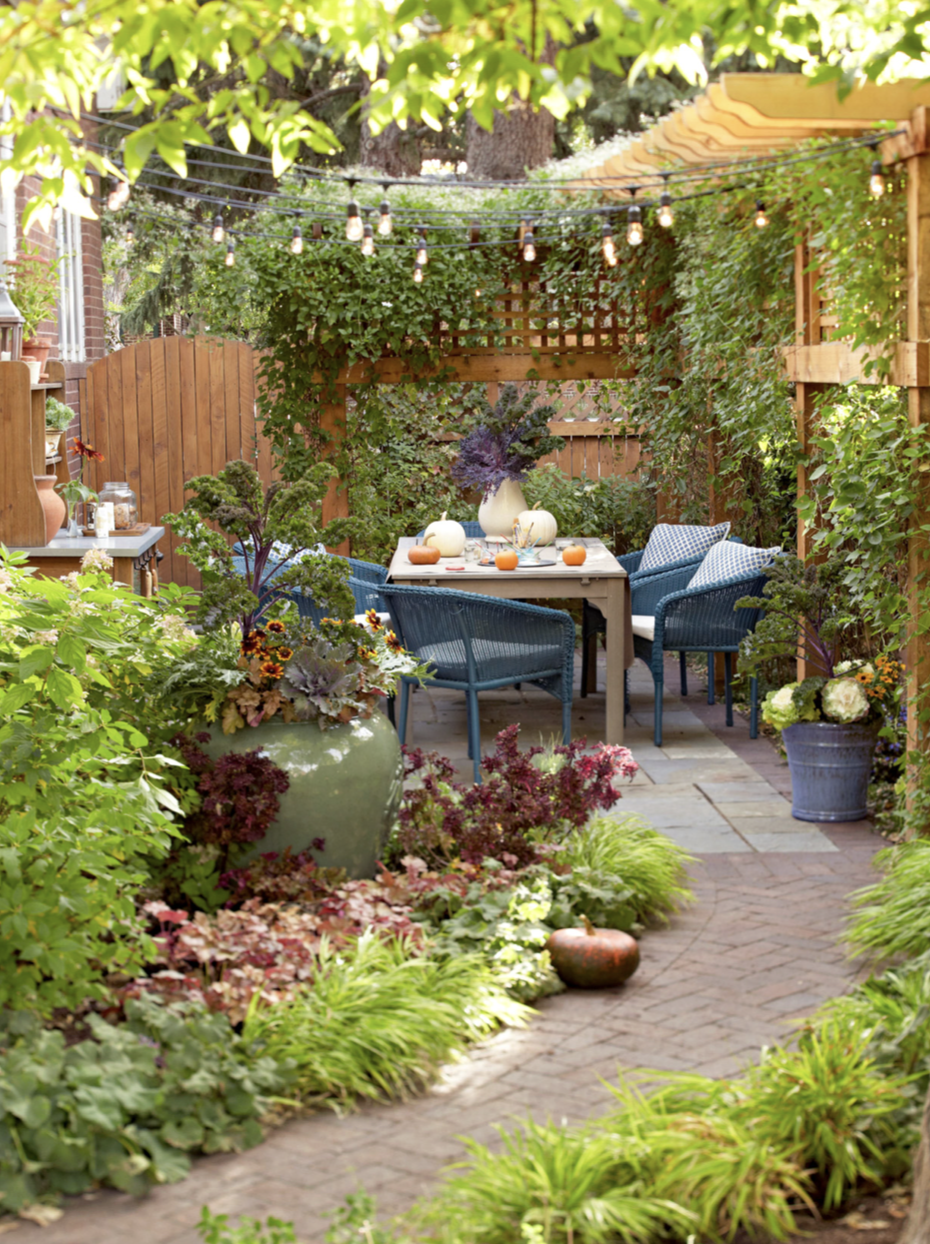 3. Incorporate Tall Planters
Draw eyes upward by adding one or two tall planters filled with flowering annuals, perennials, or succulents. Add a small cedar tree, boxwood shrub, tropical plant, or miniature ornamental tree if you prefer greenery over blooms. Or fill a tall planter with branches and faux floral sprays if you aren't an expert gardener.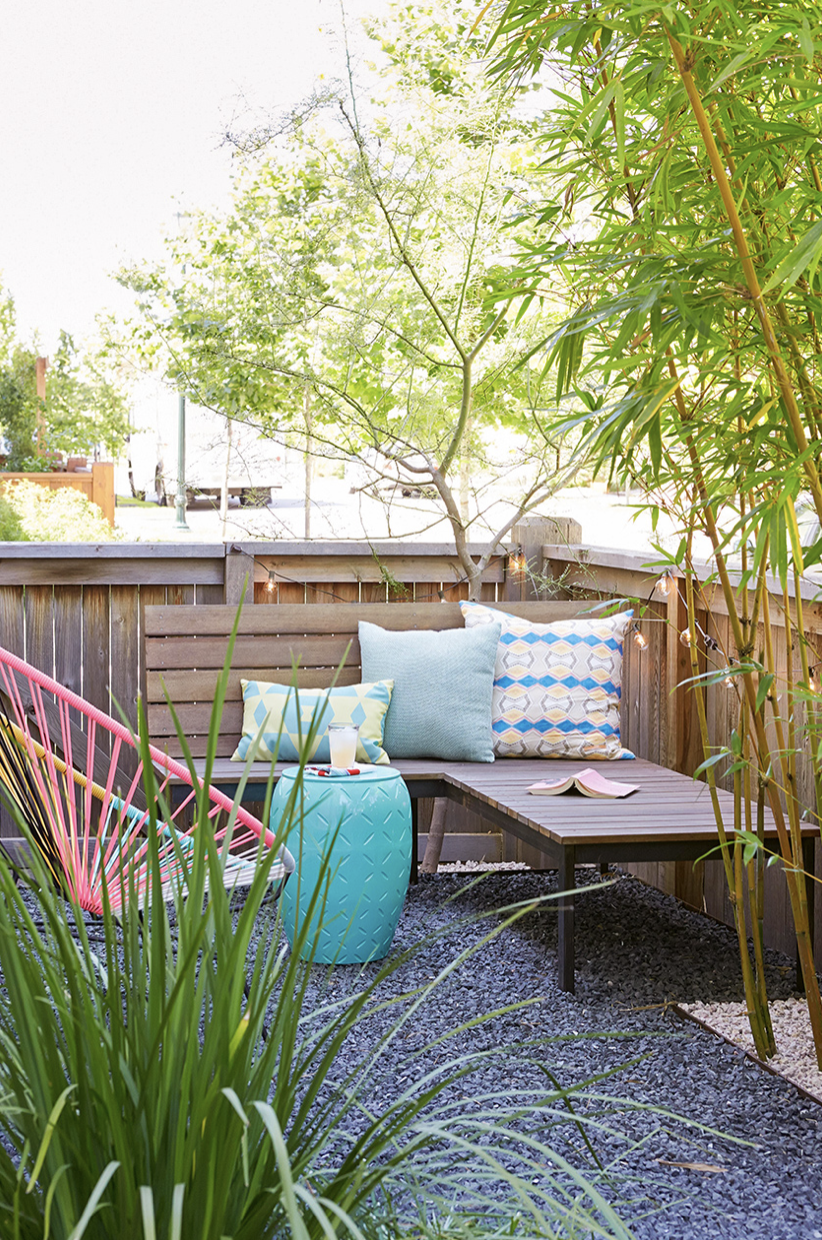 4. Pick Small-Scale Furniture
Using bulky outdoor furniture can make a small sliver of yard feel even more cramped. Instead, opt for small-scale seating with clean, narrow lines. A bistro set for two provides space for conversation and dining while still allowing for traffic flow. Here, a chaise-style bench doubles as a sofa for stretching out with a book and seating for two.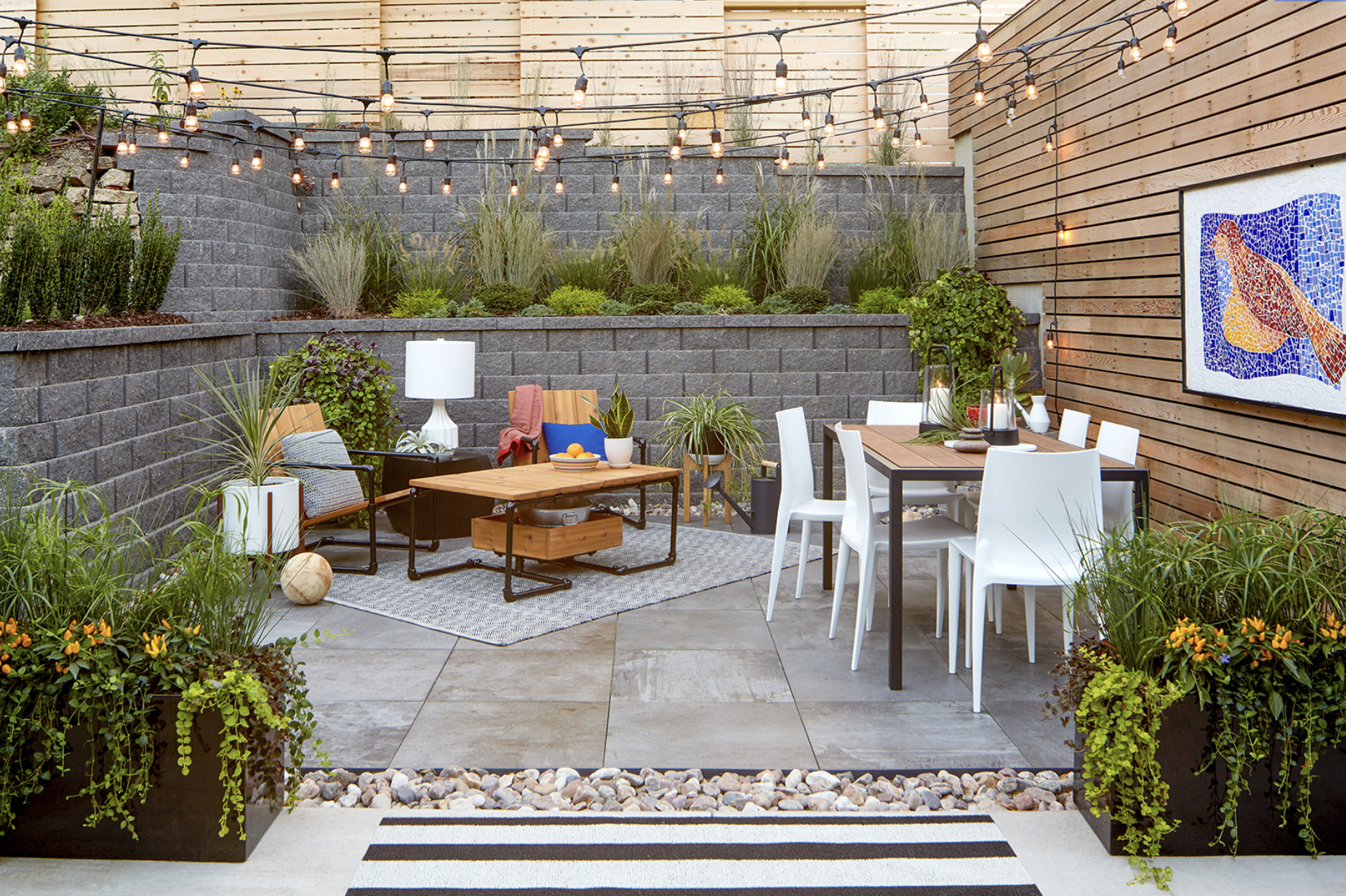 5. Hang String Lights or Lanterns
Illuminate outdoor gatherings as well as brighten up dark corners with string lights. Decorating with outdoor lights—paper lanterns, battery-powered chandeliers, solar fairy lights, or classic Edison-style string lights are all fair game—is a great way to fill vertical space while safely guiding guests to and from your porch or patio.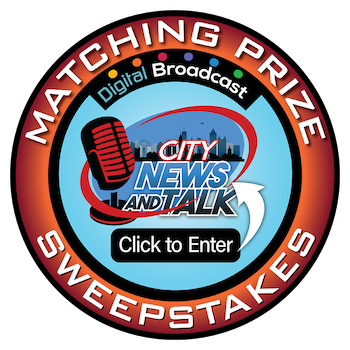 In Other NEWS