By Jelisa Castrodale | FoodAndWine.Com
Troy Warren for CNT #Foodie

KFC's massive $99 sandwich is now available from Pillow Pets.
Valentine's Day is one week away, and whether you're in a relationship or you'll be celebrating your singledom next Monday, KFC has the perfect gift for you. The Louisville, Kentucky-based chicken giant has partnered with squishy toy company Pillow Pets to release an oversized plush version of its own chicken sandwich.
The almost-three-foot-wide KFC Chicken Sandwich Snuggler "features a realistic looking double-breaded, Extra Crispy chicken breast filet, buttery brioche bun, thick pickles, and the perfect amount of the Colonel's real mayo," according to the brand. Honestly, it looks so disturbingly lifelike that you half-expect your hands to smell like 11 herbs and spices after giving it a squeeze.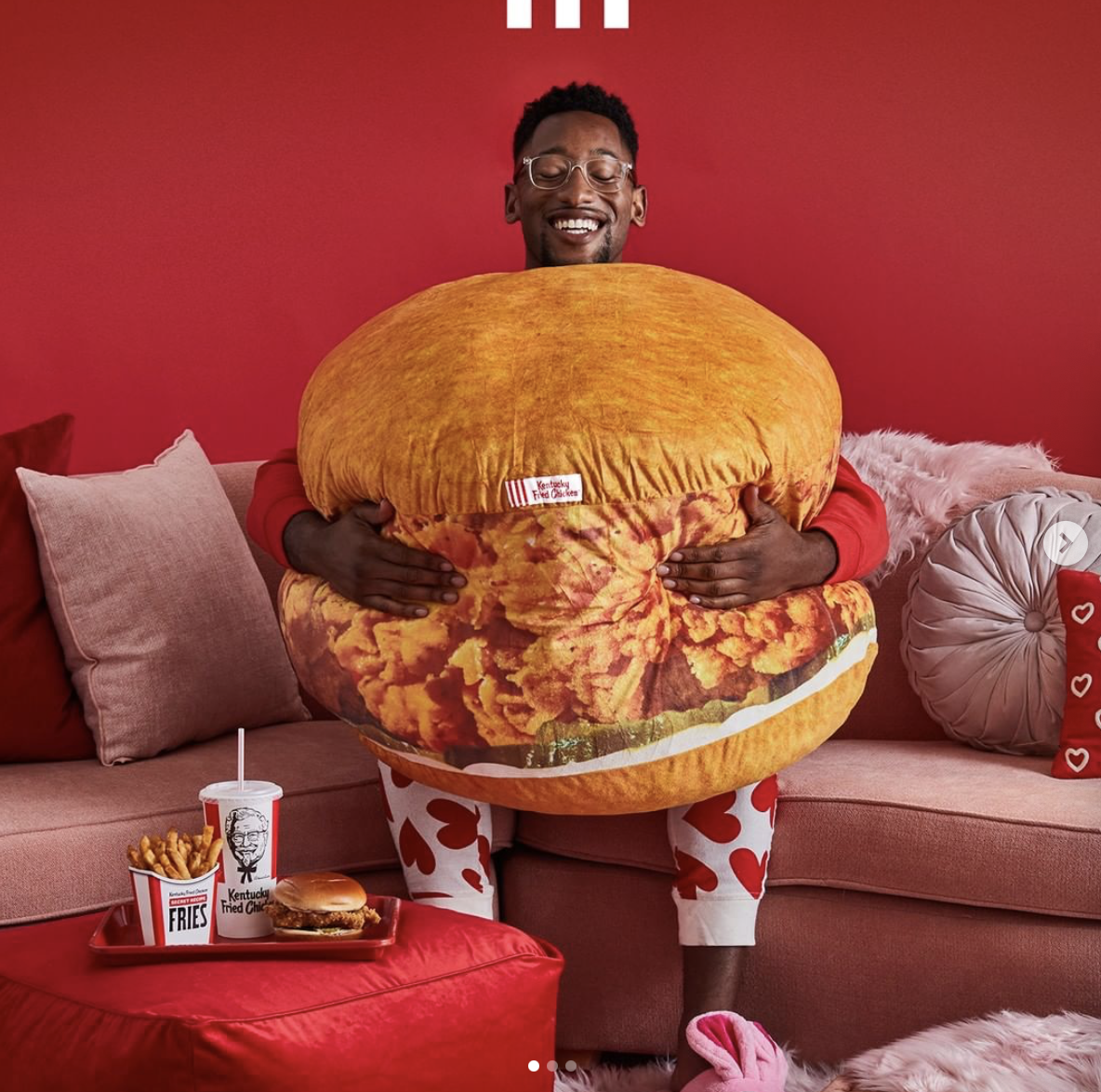 The pillow retails for $99, and you can pre-order your own on the Pillow Pets website. According to the website, the KFC Chicken Sandwich Snugglers ship out no later than March 15. So, unfortunately, you'll have to give your Valentine a picture of this big cuddly sandwich — or, better yet, an actual chicken sandwich — and tell them that it'll be on its way soon.
"We set a new standard for modern comfort food with the introduction of our KFC Chicken Sandwich last year," Nick Chavez, the chief marketing officer for KFC U.S., said in a statement. "Now fans can snuggle up with the sandwich they love the most thanks to our KFC Chicken Sandwich Snuggler!"
KFC released that chicken sandwich — which it called its "best chicken sandwich ever" — last January, after a successful test-run at some of its locations in Florida. "We nearly doubled our sales expectations [in the test locations] so we knew that we had a winner," a KFC spokesperson said at the time.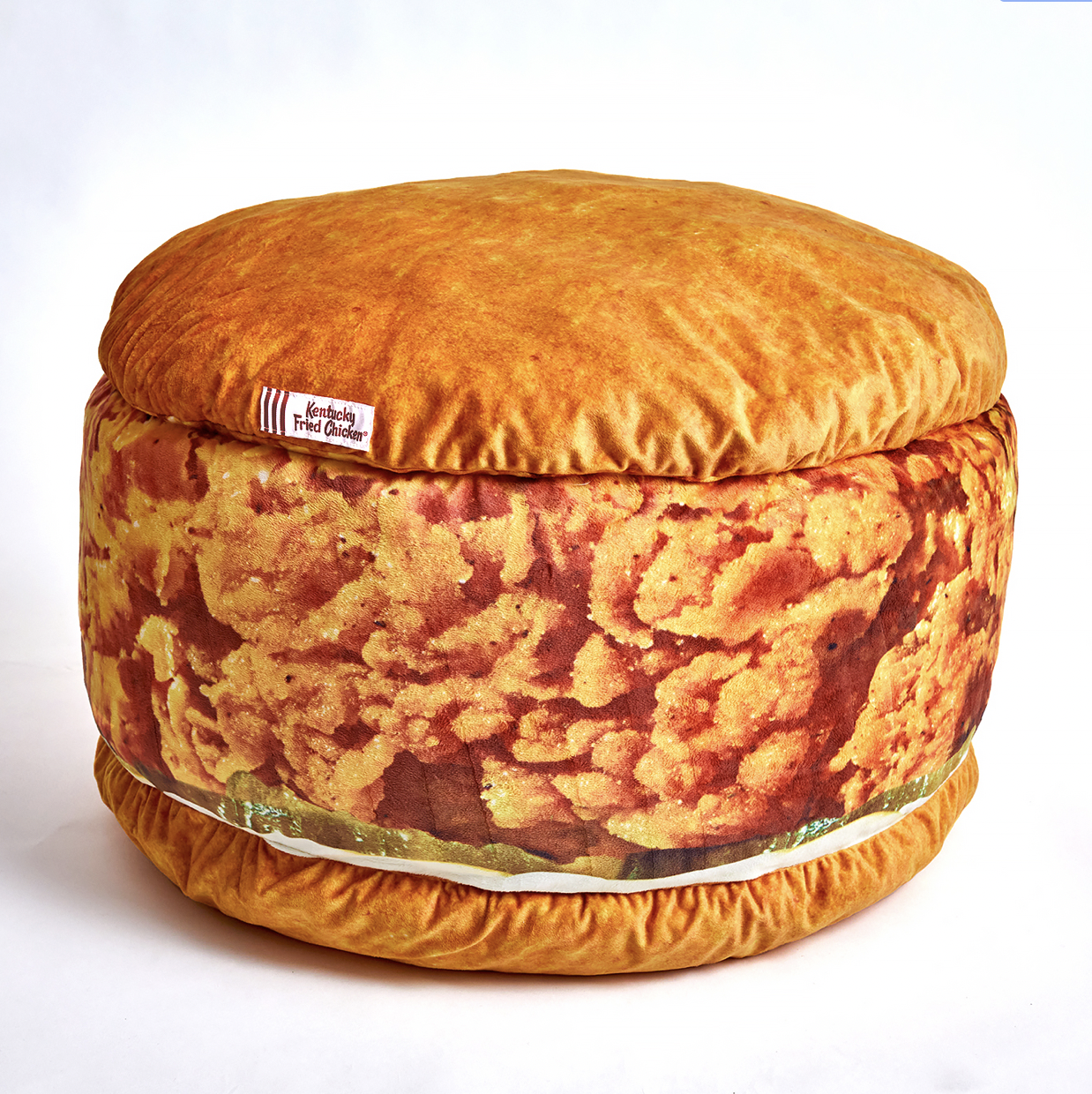 "Many customers hadn't considered KFC as a part of the chicken sandwich conversation, but anyone who tastes this sandwich will know, without a doubt, that we're playing to win." (Hey, remember during the summer of 2019 when Popeyes then-new menu item started the "Chicken Sandwich Wars" and that seemed like the wildest thing that would ever happen? Remember?)
Speaking of things that look like chicken, last month KFC debuted its first-ever plant-based menu item, launching its Beyond Fried Chicken throughout the United States. The limited-time nuggets will be served in six- or 12-piece orders and, as of this writing, they are still available as a combo meal that comes with fries and a medium drink.
And, hey, if you want to pretend that the KFC Chicken Sandwich Snuggler features a plant-based filet, nobody's stopping you.

In Other NEWS