By Jelisa Castrodale | FoodAndWine.Com
Troy Warren for CNT

Last fall, Wingstop CEO Charlie Morrison spoke to Yahoo Finance after the chain announced that it would be giving bone-in chicken thighs a test-run in seven U.S. cities. "Well, we're not changing our name to Thighstop," he said, before adding that "perhaps next year" Wingstop customers would have a chance to try a thigh or two.
Morrison turned out to be… mostly right. On Monday, Wingstop announced the launch of Thighstop, a virtual restaurant that serves — you guessed it — crispy bone-in chicken thighs and breaded boneless thighs for delivery or carryout. The new offerings are available for carry-out at Wingstop's 1,400 U.S. locations and for delivery through DoorDash. Orders can be placed through Thighstop.com, and longtime Wingstop customers should be pleased that both kinds of thighs are available in 11 flavors, just like its already-popular wings.
"Wingstop pioneered the concept of chicken wings as a center-of-the-plate item," Morrison said in a statement. "Although Thighstop is in its infancy, we've been exploring bone-in and boneless thighs as center-of-the-plate options for some time now as a way to offer fans new ways to enjoy Wingstop's bold, distinctive and craveable flavors."
Although Morrison is already sold on thighs, he's also trying to navigate the Texas-based chain through a volatile time for chicken wings, both because of price increases and already stretched supply chains. "The [wholesale] price of wings a year ago was as low as 98 cents," he told CNN Business. "Today, it's at $3.22. So it's a meaningful difference."
Not only are thighs less expensive, but pivoting to thighs also allows Wingstop to save a few bucks by purchasing whole chickens — that way, they can utilize the wings, the breasts (for boneless wings), and the thighs. The bigger challenge, he told the outlet, is convincing Americans that thighs are just as good as wings. "There's not a big market for it," he said.
According to CNBC, chicken wing prices are 20 cents-per-pound higher than they were at this time last year, and although the word "shortage" isn't being used, the number of broiler chickens that were raised to end up on our plates or as part of a combo meal was down by 3 percent, year-over-year.
The virtual brand and the DoorDash-only delivery options also highlight what Wingstop learned about its customers. During that appearance on Yahoo Finance, Morrison said that 62 percent of Wingstop's sales came through digital platforms, and 23 percent of them were for delivery. "We love our partnership with DoorDash," he said. "They're doing an exceptional job of making sure that they're taking care of our guests the way we would like for them to."
As vaccination rates continue to increase, and we start slowly going back to doing things the way we did in the Before Times, it will be interesting to see if we'll still rely on digital and delivery orders as strongly as we did in the darkest days of the pandemic. But if we do keep our DoorDash habit going, at least there's a new option for getting our chicken fix.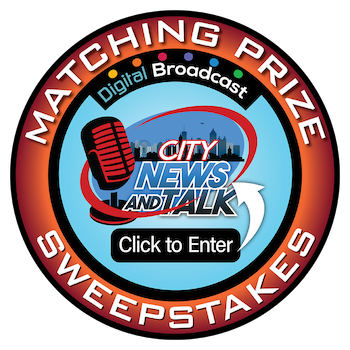 In Other NEWS