By Mike Pomranz | FoodAndWine.Com
Troy Warren for CNT #Foodie

Here's what some of the country's biggest poultry producers had to say.
A year and a half into the COVID pandemic, if you haven't gotten used to seeing shortages, you're probably not doing much grocery shopping. Changes in things like shipping, labor, and buying habits have caught plenty of industries off guard, and with Thanksgiving on the horizon, a new report suggests that some types of turkeys could be difficult to track down come November.
Last year, smaller Thanksgiving celebrations led to an increased demand for smaller birds. Similarly, the New York Post reports that not only small birds (described as those under 16 pounds, with 14-pound turkeys being most popular) but also fresh birds, could be in short supply this year. The paper cited a letter from a broker at Shady Brook Farms, one of America's top turkey suppliers, which stated that the news "is not promising" in regards to the "status of fresh, whole turkeys for Thanksgiving and Christmas."
A spokesperson for Cargill — the owner of Shady Brooks — told the Post that the company is "continuing to manage tight labor markets while working to keep employees safe from the impacts of COVID-19 in the communities where they operate." They added, "The overall frozen bird production remains the same compared to previous years though average bird weights are slightly higher for both fresh and frozen birds due processing delays."
Though less specific, reached for comment, Christa Leupen — public relations manager for possibly America's best-known turkey brand, Butterball — told Food & Wine that, indeed, your perfect turkey could be harder to come by in 2021. "What consumers have told us up to this point is they are very excited about celebrating Thanksgiving, and they are committed to doing so with a turkey at the center of the table, so turkeys could be tight this year," she stated. The meatpacking industry, in general, has been incredibly hard hit by the pandemic.
Both fresh birds and smaller birds require labor to be available at the right time. As the name implies, fresh birds have to be slaughtered within an acceptable window to get them to stores. And even frozen smaller birds need to be processed while they're at their preferred lower weight or they'll inevitably keep growing. "It's a very precise schedule to get the turkey to the size of 14 pounds or less," Daniel Romanoff, president of the meat distributor Nebraskaland, told the Post. "And the plants weren't able to keep up with that size."
So in the end, these labor issues for turkey producers could translate to a labor issue at home: Shoppers should have no trouble securing a bird — assuming they're willing to take a large frozen bird that will take a long time to defrost and be trickier to cook. Meanwhile, just like last year, plenty of people will probably have smaller Thanksgiving gatherings due to the pandemic. It means 2021 could be a banner year for leftovers.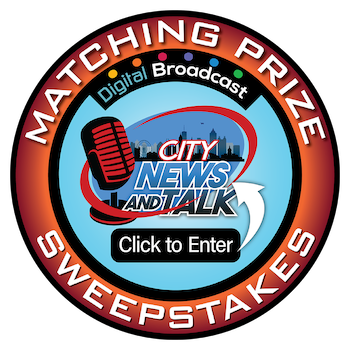 In Other NEWS