By Jelisa Castrodale | FoodAndWine.Com
Troy Warren for CNT #Foodie

The guarantee comes after the chain changed up its French fry recipe as more customers turn to delivery.
In late August, Wendy's announced that it was changing its French fries for the first time in over a decade. The company said that its new Hot & Crispy Fries have been redesigned to ensure that they'd stay hot and crispy for up to 30 minutes after they were taken out of the fryer — which was great news for those of us who prefer drive-thrus to dining in, or who would rather stay home and order a Baconator Combo through a delivery app.
Shaking up its French fry recipe was a big deal for Wendy's: French fries are not only the chain's best-selling menu item, but they're also likely the first thing that everyone bites into after receiving their orders. But Wendy's is confident that calling them "Hot & Crispy Fries" isn't just a gimmicky name. This week, the Ohio-based chain introduced its Hot & Crispy Fry Guarantee, which says that if your fries aren't both hot AND crispy when you reach into the bag, the restaurant will replace them, no questions asked.
"The Hot & Crispy Guarantee is Wendy's way of doubling down on fries, our most important side offering," Wendy's U.S. Chief Marketing Officer Carl Loredo said in a statement. "We know customers deserve better than the cold, soggy fries they've been receiving at competitors […] This guarantee is an expression of the trust we've built with our customers, assuring a high-quality, craveable experience every time."
And even though it doesn't take much to convince someone to order fries with their order — any fries, to accompany any order — Wendy's has designated every Friday in October as a "Fry-Day." That means that anyone who orders a medium Hot & Crispy Fries through the Wendy's mobile app (or by applying the mobile offer to their mobile order, or scanning the mobile offer in the restaurant or at the drive-thru) gets a free menu item to go with it.
On Friday, October 15, the Fry-Day Freebie is a free Junior Bacon Cheeseburger, which is followed by a free 10-piece Crispy or Spicy Nuggets on Friday, October 22, and a free Classic Chicken Sandwich on Friday, October 29.
For every other non-Friday in October, you can get a free small Frosty to go with any size Hot & Crispy Fries. The same steps apply: place your order through the Wendy's mobile app, and apply the mobile offer to your mobile order, or scan the offer inside the restaurant or at the drive-thru. (You can't combine the free Frosty with the Fry-day Freebie though. We checked.)
Finally, if staying home and letting the fries come to you is more your jam, Wendy's is offering a $0 delivery fee for orders placed through the app every weekend in October. If the Wendy's app could also do the laundry and refill the dog's water dish, then we wouldn't have to move until Monday morning.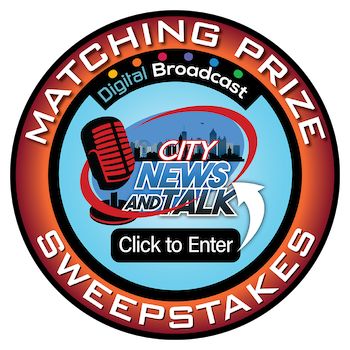 In Other NEWS