By Mike Pomranz | FoodAndWine.Com
Troy Warren for CNT #Foodie

Frosty Chocolatey Cereal arrives in stores this December — and comes with a deal for a free (actual) Frosty.
Back in 2019, Wendy's made a huge deal about the chain's plans to roll out breakfast at all of its locations nationwide. "We are well-positioned to pursue it," CEO Todd Penegorsaid at the time. "We believe we have the right team and structure in place." And yet, in 2021, someone at Wendy's found an even easier way to land on breakfast tables across the country: partner with Kellogg's on a cereal.
Oh, and to one-up Wendy's dine-in breakfast, this first-ever cereal from Wendy's is meant to mimic the chain's iconic Frosty. Game, set, match, Breakfast Baconator.
Set to arrive at retailers nationwide this December, Kellogg's Wendy's Frosty Chocolatey Cereal — a name that's quite the spoonful — is billed as a limited-edition cereal that "packs the delicious Wendy's Frosty chocolatey taste into crispy cereal bites." It attempts to achieve this goal through a mix of chocolate-flavored marshmallow pieces and "crispy, cocoa-coated round cereal bites."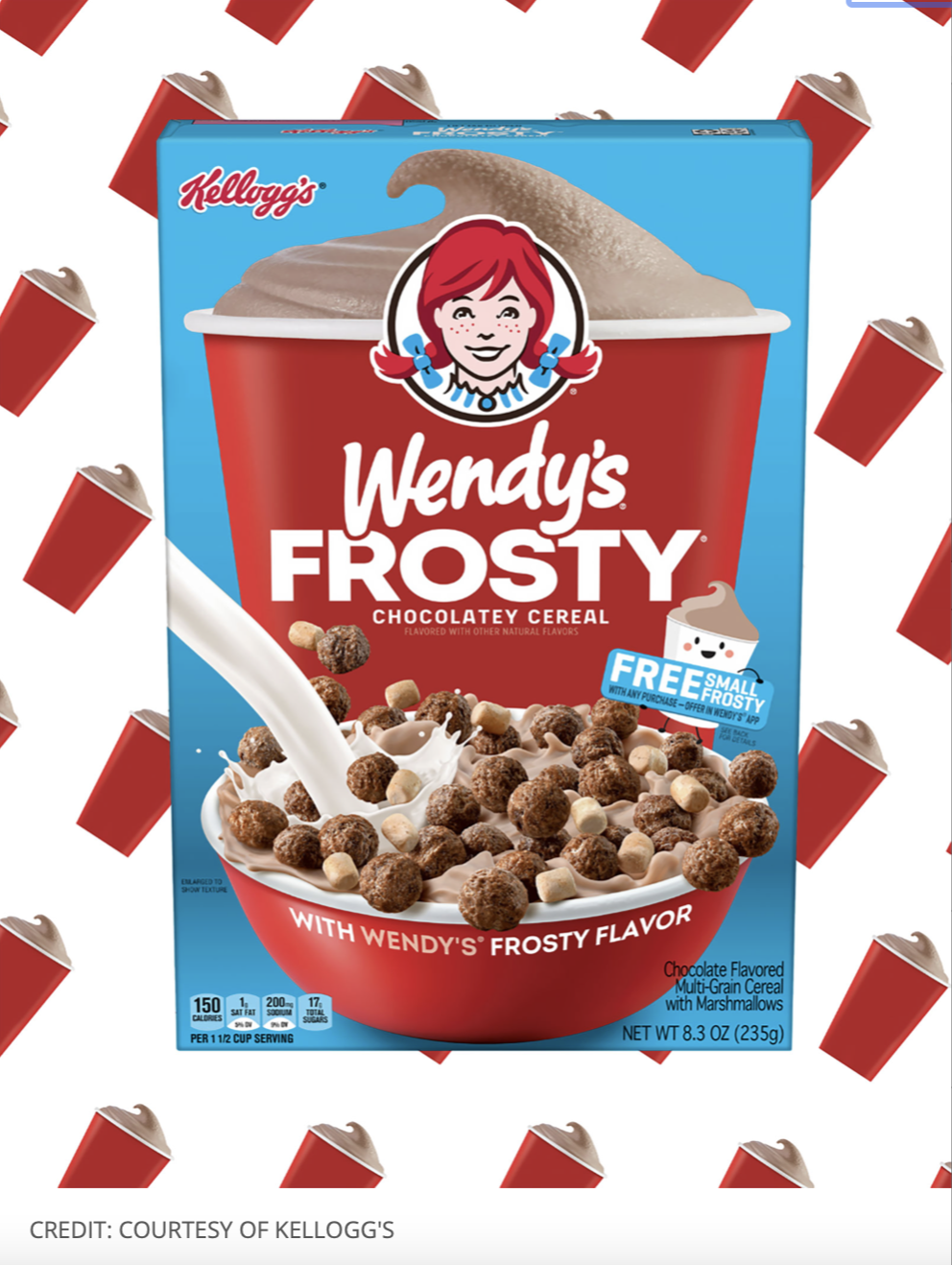 And if the name and flavor aren't enough, simply seeing the box evokes fond Frosty thoughts: Behind a bowl of the cereal sits a massive Wendy's Frosty that doesn't appear to be drawn to any sort of rational scale other than "imposing."
"Wendy's knows what's up when it comes to dessert for breakfast — Frosty-ccino anyone?!" Kellogg's rationalizes. "That's why, for the first time ever, Kellogg's All Family Cereal is teaming up with one of the world's most beloved brands to transform the iconic dessert into your new favorite cereal."
And speaking of the Frosty-ccino — that's Wendy's mix of Frosty and cold brew — the chain certainly wouldn't want their cereal detracting from people heading into their restaurants, so as an added bonus, each box of Frosty Chocolatey Cereal comes with a Wendy's app offer for a free small Frosty-ccino or small Frosty with any Wendy's purchase.
Meanwhile, purchasing the cereal comes with a suggested retail price of $3.99 for a 8.3-ounce box or $5.69 for a 13.2-ounce box.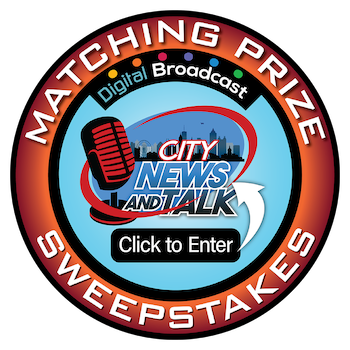 In Other NEWS