RICH THOMASELLI | TravelPulse.Com
Troy Warren for CNT

With big smiles and even bigger sighs of relief, Royal Caribbean Group on Saturday launched the first cruise to sail from a U.S. port since the suspension of service nearly 16 months.
With company chairman and CEO Richard Fain leading the pomp and circumstance, the Celebrity Edge left the dock in Fort Lauderdale for a seven-night cruise.
"We are elated to once again welcome guests onboard, sailing from south Florida, our home," Fain said in a statement. "Today is a day that brings momentum to our industry and to countless individuals and port communities around the world that are part of our travel and hospitality network."
Celebrity Cruises' President and CEO, Lisa Lutoff-Perlo tweeted earlier on Saturday her joy about a return to sea.
#HopeFloats. Today marks the rebirth of our company and our industry, as our beautiful Celebrity Edge sets sail on a new-luxury experience that will – once again – feed peoples' love of travel. pic.twitter.com/2Pz2uddqOF
— Lisa Lutoff-Perlo (@LisaLutoffPerlo) June 26, 2021
As if becoming the first post-pandemic cruise to sail from U.S. port wasn't enough, the Celebrity Edge is being helmed by Captain Kate McCue, the first and still only American female to captain a major cruise ship. The Celebrity Edge will sail to Mexico and the Bahamas.
After more than a year of dealing with the coronavirus pandemic that shut down virtually all travel, but especially cruising, the moment was not lost on Fain.
His company, and the entire cruising industry in general, was in danger of folding after being hampered by the U.S. Centers for Disease Control and Prevention from returning any sooner.
"This is a momentous sailing and one that we have been preparing for a long time. It's not only a huge honor to be the first ship back in the water, leading the industry in the long-awaited return to U.S.-based cruising, it's also an incredible achievement and testament to the tireless efforts of our shoreside team and onboard crew," he said in remarks. "Travel is a powerful catalyst for positive change in our world. There's nothing more enriching in life than exposing yourself to new cultures, sights, and experiences… and nothing more luxurious than doing it on board a Celebrity cruise ship. All that's left to say is welcome aboard."
Added Brian Abel, Senior Vice President of Hotel Operations for Celebrity Cruises: "The significance of this moment is not lost on anyone on our team or the industry. We have longed for this day, not only because it represents a return to service and doing what we love to do most, but because we know that for many the return of cruising is a symbol of the world's return to normalcy."
With Saturday's sailing, eight of the 14 ships within the Celebrity Cruises' fleet now have plans to return to sailing in 2021 and are ready to take guests to breathtaking destinations, from the Caribbean to Europe, Alaska and the Galapagos
"The week after our entire industry was grounded, last March, I started a #HopeFloats tradition of blowing the ship's horn every evening to let the world know that not only were we safe, but we were thinking of those at home and hoping the same for them," said Captain McCue. "Now, the sound of a ship's horn symbolizes rising above from any hardship. The entire crew is so happy to be back and we can't wait to welcome our guests aboard!"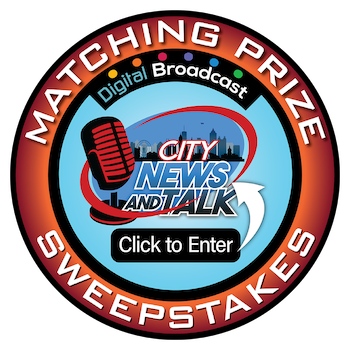 In Other NEWS