By Jelisa Castrodale | FoodAndWine.Com
Troy Warren for CNT #Foodie

In an announcement on their website, the Girl Scouts said that Adventurefuls supplies are running low due to both high demand and labor shortages.
Just before the Girl Scouts kicked off their 2022 cookie-selling season, they made two exciting announcements. The big one was their partnership with DoorDash, which means that you can have your favorite annual treats delivered right to your front door, and a close second was the arrival of a brand new cookie flavor. The brownie-and-salted caramel-inspired Adventurefuls are described on the Girl Scouts website as an "indulgent" offering that "[takes] cookie lovers on a delicious taste adventure."
But, according to the Washington Post, part of that adventure could be just finding a box of those cookies. Last week, the product program team from the Girl Scouts Nation's Capital Council said that their Adventurefuls inventory was running low due to "extremely high demand and unprecedented covid related labor shortages in the facility where Adventurefuls are produced."
Girl Scout cookies are produced by two companies, Little Brownie Bakers and ABC Bakers. The Post reports that the labor shortages have affected Little Brownie Bakers, which is the cookie supplier for around 70 of the more than 100 Girl Scout Councils throughout the United States.
"Little Brownie Bakers is working diligently to address the impact that the labor shortage has had on the production of Adventurefuls," the Girl Scouts said in a statement. "GSUSA is working with both cookie companies to try to provide a solution before the end of the cookie season, so we still have hope. Your other Girl Scout Cookie favorites like Thin Mints and Samoas are in stock and ready to go."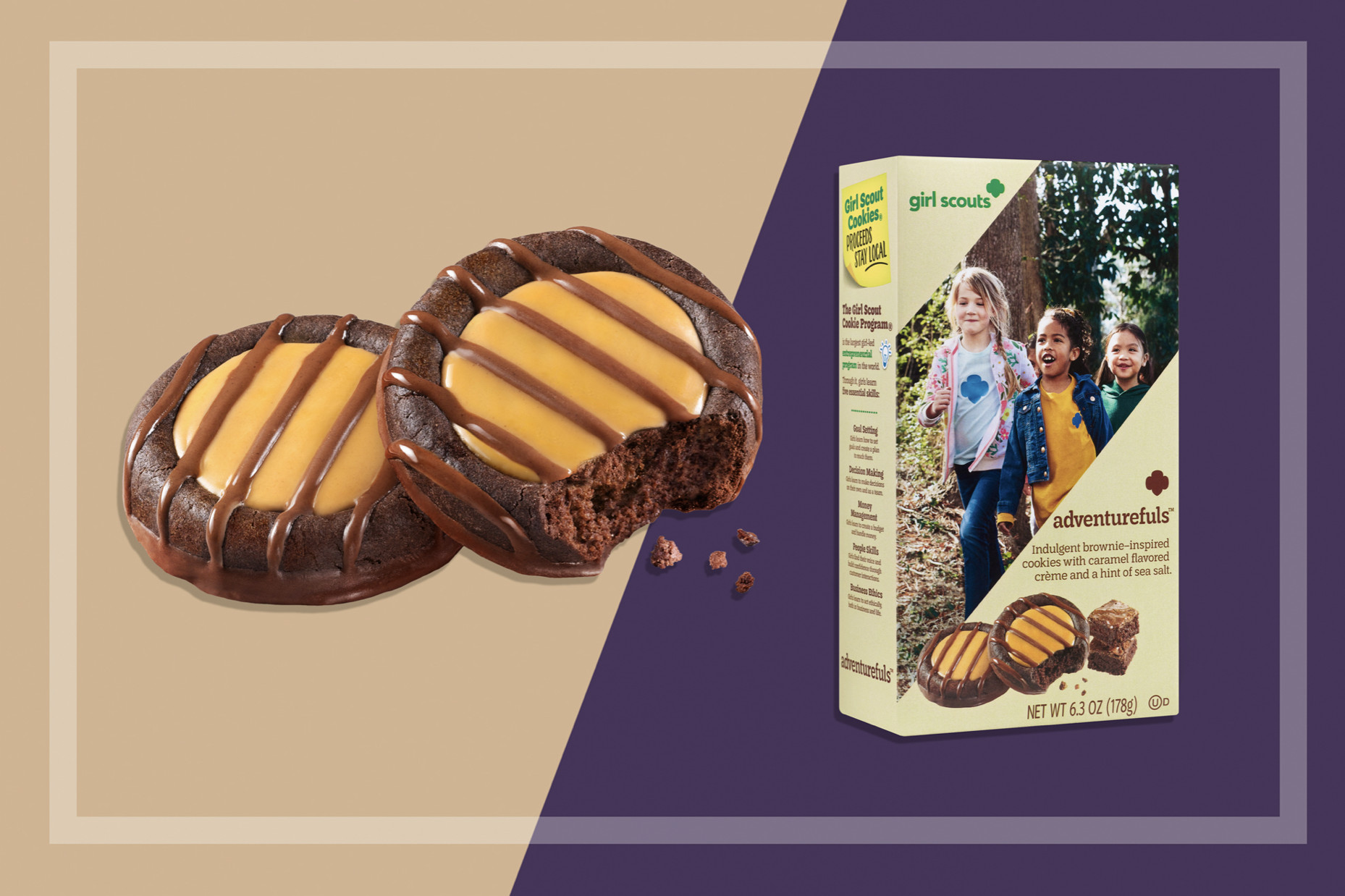 In an update posted on its website, the Girl Scouts wrote that, due to the supply chain issues, each Council would be "limited to 7 percent of the minimum initial order amount" of Adventurefuls that had been estimated last fall. They have also asked Girl Scouts to stop taking in-person orders for Adventurefuls, although the new flavor is still available to order online for direct shipping to the customer. (In the name of journalism, I placed an online order through a local Girl Scout troop, and was able to buy two boxes of Adventurefuls.)
During these past two years of the pandemic, the Girl Scouts have experienced both sides of the supply spectrum. While some cookie flavors are running short this year, last year, some Councils had the opposite problem. When the 2021 selling season wrapped, the Metro Atlanta Girl Scouts said that they still had about 720,000 unsold boxes of cookies — around $3 million worth of inventory — stacked up in a Georgia warehouse. Other troops in Colorado, Florida, and New Mexico also reported having significant amounts of unsold cookies, mostly because there were fewer scouts and fewer cookie booths last year.
"Girl Scout cookies, in a normal year, would not be sitting in this warehouse, Amy Dosik, the CEO of the Girl Scout Council of Greater Atlanta, told WSB-TV at the time. "What we didn't anticipate is how many fewer girls would set up cookie booths and go door to door to sell." That doesn't seem to be the case this year. The Washington Post says that scouts in the Nation's Capitol chapter set up 4,730 cookie selling booths last year, but that number has more than doubled to 11,665 this year.
Even though there may be more sellers on hand this season, I'm still going to do my part to prevent another cookie surplus. At the first in-person booth I see, I'll be buying an extra box (or five), you know, just to help the kids out.

In Other NEWS