By Beth Townsend | JamesEdition.Com
Troy Warren for CNT #RealEstate #Business

The future of property tours is virtual – are you ready?
Two out of three people want more virtual tours according to certified Google Street View Trusted photography CPCP. Their survey found 67% of respondents want more business listings to have virtual tours.
In real estate, virtual tours have become much more common as a result of COVID-19 but it's a trend that is set to stay and has a real benefit for listings and attracting high-quality buyers and investors. Travel restrictions were a key driver behind virtual tour adoption, but their popularity has meant many buyers want this option when exploring their property choices.
Investing in 360 Virtual Tour Software for Real Estate: Is it really worth it?
Virtual tours bring real value to your property listings. They help your listings stand out amongst competitors who have not yet realised the value they bring. Today, only around 1.5% of 200,000+ real estate listings JamesEdition have this highly effective and valuable feature.
Take the chance to be an early adopter and reap the rewards of better returns, more enquiries and listings that stand out for the right reasons. You can explore all homes with virtual tours listed on JamesEdition and see the added value they give to a listing.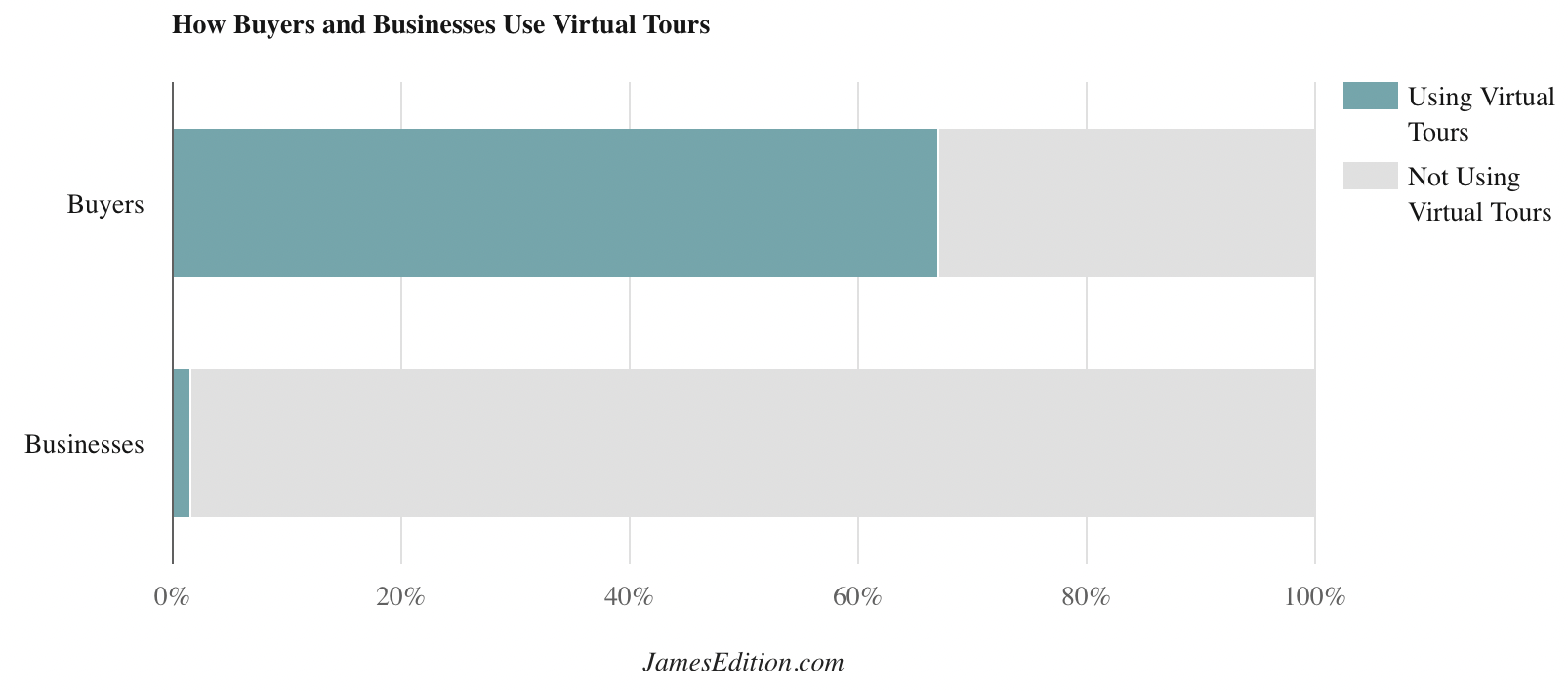 The best virtual tour software for real estate agents varies depending on what you are trying to achieve. The features you need may differ, but the end result will be the same, increased enquiries and higher interest. Research by Realtor.com found real estate listings with a built-in house tour receive 87% more views, and lcp360.com report the ROI for virtual imaging is less than four weeks. This makes virtual tours both a financially savvy and consumer-focused feature your listings will benefit from.
The right 360 virtual tour real estate software enhances the quality of your listings and will differ depending on your business' needs. The best virtual tour software for your business will come be down to a number of factors:
Cost
Preferred tour type
Hardware integration
Easy of use
Essential features
CMS integration
There are a wide range of different software platforms to choose from. We're looking more closely at some of the most popular and effective virtual tour software options below.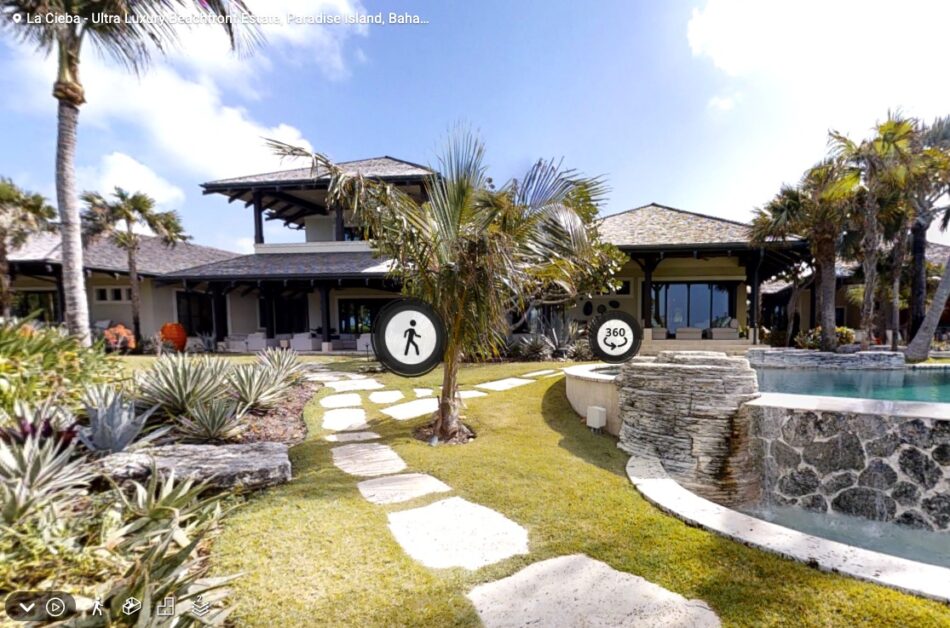 The 15 Best Virtual Tour Software for Real Estate
There is a wide range of different software platforms to build virtual tours and add value to your property listings. Here are the top 15 to consider.
MatterPort
One of the most recognisable names in the virtual tour software world, MatterPport prides itself on delivering a "highly accurate 3D digital twin of any space". Its most well-known special feature is the ability to explore properties in "dollhouse" format as well as via floorplan view. This makes it particularly popular for the 360 virtual tour real estate businesses need. The editor is very easy to use and allows for full customisation of all tours.
Klapty
Klapty is an online virtual reality tour creator which offers both free and paid options. The free option offers a great starting place to trial the software and see if it works for your business. It allows for basic virtual tours, with the paid version delivering more features.
Klapty allows you to upload 360 panoramas and easily link them using animated hot points, captions and added information. Images, as well as text, can be added to the tours with ease, mainly using straightforward drag and drop functions. The paid version allows you to add your own branding and logos to your luxury real estate virtual tours.
Orbix 360
Orbix 360 ranks among the best virtual tour software for real estate and is one of the most affordable options. You can create unlimited tours using their free plans and benefit from a wide range of features and customisation options. Information cards, hot spots and imagery can be added to the tour to provide everything users may need and persuade them to make further enquiries. If you want to embed your tour via Orbix 360 you will need to invest in their paid option.
3DVista Virtual Tour Pro
Priding itself on market-leading features, 3DVista is at the higher end of the price scale but it offers a lot for your investment. No programming knowledge is necessary to benefit from high-level custom design features and you can also integrate virtual reality, live panoramas, and other advanced options. Despite the high-level features, this remains an intuitive and easy-to-use interface.
Kuula
Kuula is one of the most recognisable names in the virtual tour software world. You have probably seen it used before and it has a great reputation because of the quality it offers. The price tag and range of features appeal to a wide audience and it benefits from easy integration with social media as well as many website platforms.
Panoroo
Panoroo specialises in 360° virtual tours which add value to any real estate listing. It's a great choice for any realtor looking to give potential buyers a full view of the property. They focus on offering immersive tour experiences and live virtual tours so potential buyers can even ask questions as they explore the property via their smartphone or device. Panoroo tours are easy to share across over 40 social platforms and integrate easily with real estate listings.
iGUIDE 3D
Combining 360° photography and laser scanning, iGuide takes users on a virtual tour linking together interactive 2D floor plans. The iGuide app works seamlessly and you can edit the tours to ensure they deliver the best possible view of your property. An in-built measurement tool gives prospective buyers immediate access to dimensions and measurements which may be essential in imagining themselves living in the space iGuide offers standard or premium plans to suit your business' needs too and allow you to budget accordingly.
DiveIn Studio
DiveIn Studio makes it easy to add information to your virtual tours. Features for hotspots such as images, text boxes or links to further information ensures the tours are as comprehensive as possible. All tours generated come with a link for easy social sharing or incorporating in other marketing practices such as email newsletters or blogs. DiveIn Studio tours are easy to embed in listings too.
CloudPano
CloudPano is amongst the most cost-effective options on the market, allowing you to create an unlimited number of virtual tours with a single one-time payment. It is a regularly updated and evolving software option as the team are always keen to hear feedback from their customers. Features include hotspot navigation, easy embedding into listings and white label capabilities.
Pano2VR
Pano2VR is another option that has a one-time fee and benefits from high-level customisation. Tours can be closely tailored and edited. It allows you to fully customise each tour and ensure it is fully on brand. PanReo2VR also integrates seamlessly with Google Street View, which helps give potential buyers a feel for the area as well as the property.
Krpano
One of the higher performance virtual tour software solutions, you will need some prior coding or programming experience to get the most out of this tool. The big benefit of krpano is 100% customisation exactly to your needs. There are no size, format or volume limitations so your tours will really stand out as something special amongst the competition.
Metareal Stage
Metareal Stage is one of only a handful of software options that deliver the "dollhouse" feature that Matterport is so well known for. Smooth transitions allow you to create tours that are immersive for potential buyers and give them an authentic experience of the property. The Metareal staff can even help or produce your tour on your behalf.
My360
Brought to us by Plush Global Media, the price point of My360 ensures it remains a favourite with estate agents and property agencies. It's designed with complete beginners in mind and is an easy-to-use and effective tool for creating eye-catching virtual tours. They claim you can create a professional virtual tour in just 30 minutes, with a step-by-step guide to help you along the way.
Ricoh Theta Tours
Exclusive to Ricoh Cameras, which may not suit everybody, Ricoh Theta Tours was created with real estate businesses in mind. This software programme is designed to make it easy to create tours on mass with real estate listings in mind. You can connect and enhance your images with ease and quickly create tours you're happy to embed on your website or listings sites.
Panopedia
The world of 360 is the focus behind Panopedia. They want the whole world to benefit from the quality of 360 pano-touring and the chance to show potential buyers and investors every angle of your sale properties. Another tool that optimises speed and easiness, this is a company that prides itself on accessibility and a welcoming approach. You can give it a try for free before signing up for a paid account with a monthly fee.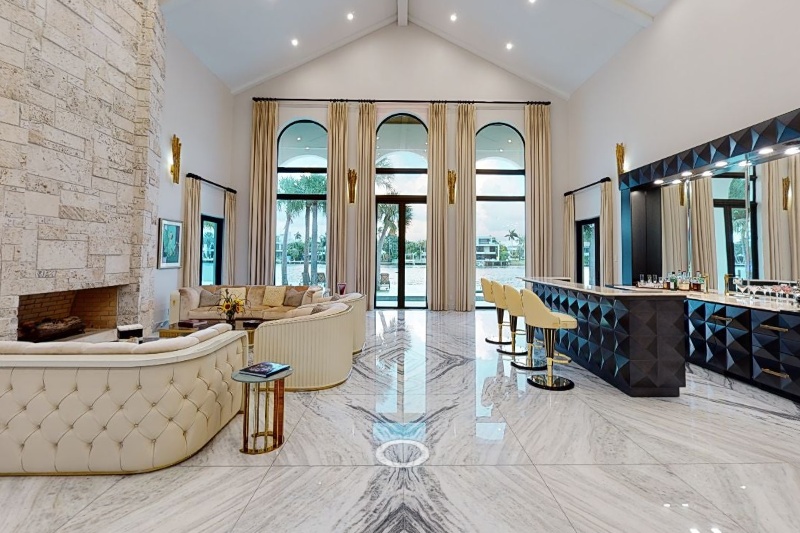 Virtual Tours for Luxury Real Estate
Virtual tours are particularly important for upscale property listings. Affluent buyers have higher demands and with a larger segment of foreign buyers, a fully immersive experience of your property could be the dealbreaker in your sale.
As a global marketplace with 200,000+ luxury real estate listings (with prices over $500,000) JamesEdition ensures all virtual tours are seamlessly integrated and look stunning. Currently, we support MatterPort, Plush Global Media's My360 and iGUIDE virtual tour integrations but are ready to integrate other ones by request.
Promoting your properties with JamesEdition ensures you have instant access to a ready market of affluent home buyers. If you're looking to showcase your properties and attract the right audience, head over to our Professional Seller Page and register your interest to book a call with our account executive.
Plus, after one-step registration, you have full access to our seven data-packed videoswith top tips for succeeding in luxury real estate sales.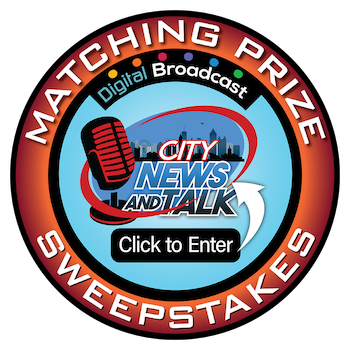 In Other NEWS