By Mike Pomranz | FoodAndWine.Com
Troy Warren for CNT #Foodie

This year's cup designs are all "gifting-inspired."
Much like pumpkin spice season, the winter holiday season seems to come earlier every year: We've practically reached the point where you're supposed to rip off your Halloween costume and slip right into an ugly sweater. To wit, this year, Starbucks waited a mere three days into November before announcing their holiday plans – four new cup designs and a new winter beverage alongside returning favorites – all launching tomorrow… making the season bright before the end of Daylight Saving Time has even made the winter dark.
So what's the new drink? Meet the Iced Sugar Cookie Almondmilk Latte. Starbucks says this "first-ever non-dairy holiday drink" is "inspired by the nostalgic, homemade seasonal treat," featuring "Sugar Cookie flavored syrup, combined with Starbucks Blonde Espresso, ice, and creamy almondmilk, and topped with festive red and green cookie sprinkles." Plus, good news for anyone who lives up north: This new drink can also be ordered hot because, you know, it's winter!
As for the returning beverages, Starbucks says the Peppermint Mocha, Caramel Brulee Latte, Chestnut Praline Latte, Toasted White Chocolate Mocha, and Irish Cream Cold Brew are all returning tomorrow. And proving that, yes, the holidays are here quickly, even Starbucks admits that this is the earliest the Irish Cream Cold Brew has ever hit menus. When the drink debuted in 2019, it wasn't released until December 3.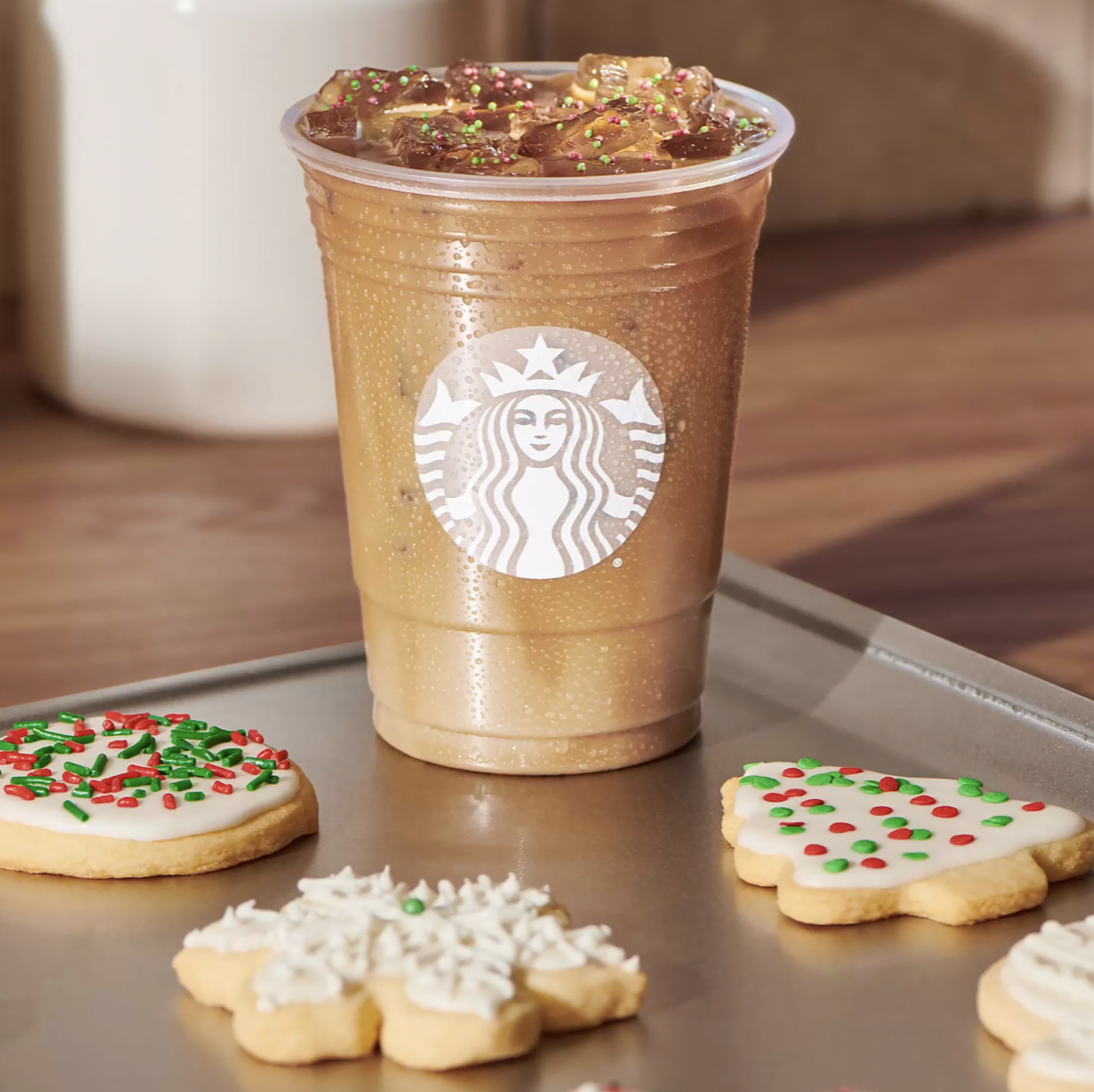 On the food side, Starbucks says look out for a new Reindeer Cake Pop, as well as three returning items: the Sugar Plum Danish, Cranberry Bliss Bar, and Snowman Cookie.
And of course, Starbucks holiday drinks aren't complete without the annual launch of the chain's holiday cups. For 2021, Starbucks says the four new designs are all "gifting-inspired." Here's the rundown in Starbucks' own words:
Wrapping Paper: A perfectly wrapped gift was the inspiration for this design, featuring a colorful geometric pattern of circles, sparkles and glitter grain in the season's signature shades.
Ribbon: This design evokes a familiar moment of the season, with pieces of ribbon in white and iridescent lilac playfully dancing against a red field of sparkles, like when you've just finished wrapping up gifts for friends and family.
Holiday Lights: This cup design is like the stars on a clear winter's night, sparkling holiday lights peek out amid a swirl of ribbons and a jumble of bold, graphic letters that spell out "Starbucks."
Candy Cane: A design that looks as delicious as a Peppermint Mocha, inspired by a candy cane with the Starbucks wordmark and candy stripes of green, white and lilac.
And speaking of gifting, Starbucks also says that customers looking to jump on their holiday shopping super early can already keep an eye out for "new limited-edition seasonal merchandise, including colorful cold cups, tumblers, mugs and more, and new Starbucks Cards in a variety of cheerful designs, with an option to send as an eGift card for loved ones near and far."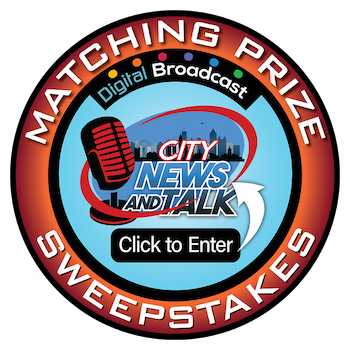 In Other NEWS