By Mike Pomranz | FoodAndWine.Com
Troy Warren for CNT

The new nuggets use the same recipe as Popeyes' trendsetting chicken sandwich.
If you were alive during the summer of 2019, you couldn't avoid Popeyes Chicken Sandwich mania. After four decades without a chicken sandwich, America's third largest chicken chain finally launched one, and the new item quickly sold out across the country — leaving other brands playing catchup (or at least trying to ride the sammy's crispy coattails).
But while many people were wondering, "Where can I find the Popeyes Chicken Sandwich?" other questions began to emerge like "Wait, Popeyes didn't already have a chicken sandwich?" and "What took them so long?"
Apparently, these questions weren't lost on Popeyes. In February, the chain took a stab at a different sandwich lacking from their menu — a fried fish sandwich, resulting in Popeye's new Cajun Flounder Sandwich. And today, Popeyes announced they're filling in another potential gap — with the introduction of Popeyes Nuggets.
Debuting on July 27, Popeyes hopes these new Chicken Nuggets will be received with the same fervor as their chicken sandwich — and are openly tying the two products together. "Popeyes' Nuggets took the quality and flavors of our famous Chicken Sandwich and made it in poppable pieces," the company explains. Later, they specify that both the sandwich and the nuggets use the same recipe, which includes "a special flour and batter system to provide the perfect crispy texture." The nuggets are also "freshly prepared beginning to end in restaurant everyday," starting with chunks of white meat chicken breast that are hand-battered and breaded in buttermilk.
"We have invested the time to perfect a product that leverages our classic techniques and Louisiana flavors that will change how people think about and experience Chicken Nuggets," Amy Alarcon — Popeyes' vice president of culinary innovation — said in the announcement. "We think we did it again with Chicken Nuggets."
Popeyes Nuggets will be sold in sizes from 4-piece to 36-piece, with an even larger 48-piece option available exclusively through Popeyes.com and the chain's app. And for customers' dipping pleasure, these nugs can be paired with Popeyes' sauces including Bayou Buffalo, BoldBQ, Blackened Ranch, Buttermilk Ranch, Mardi Gras Mustard, and Sweet Heat.
"Just like our game changing Chicken Sandwich, our new Chicken Nuggets are unlike anything you may have experienced before," Sami Siddiqui, president of Popeyes Americas, stated, once again hammering home the Chicken Sandwich connection. "We believe that these piece(s) of crunchy, juicy delicious chicken will have guests question how they ever enjoyed chicken nuggets before this."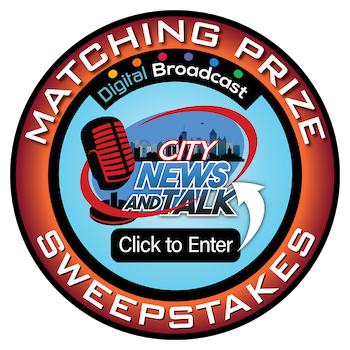 In Other NEWS