Russ Wiles | Arizona Republic
Troy Warren for PhoenixNewsAndTalk.Com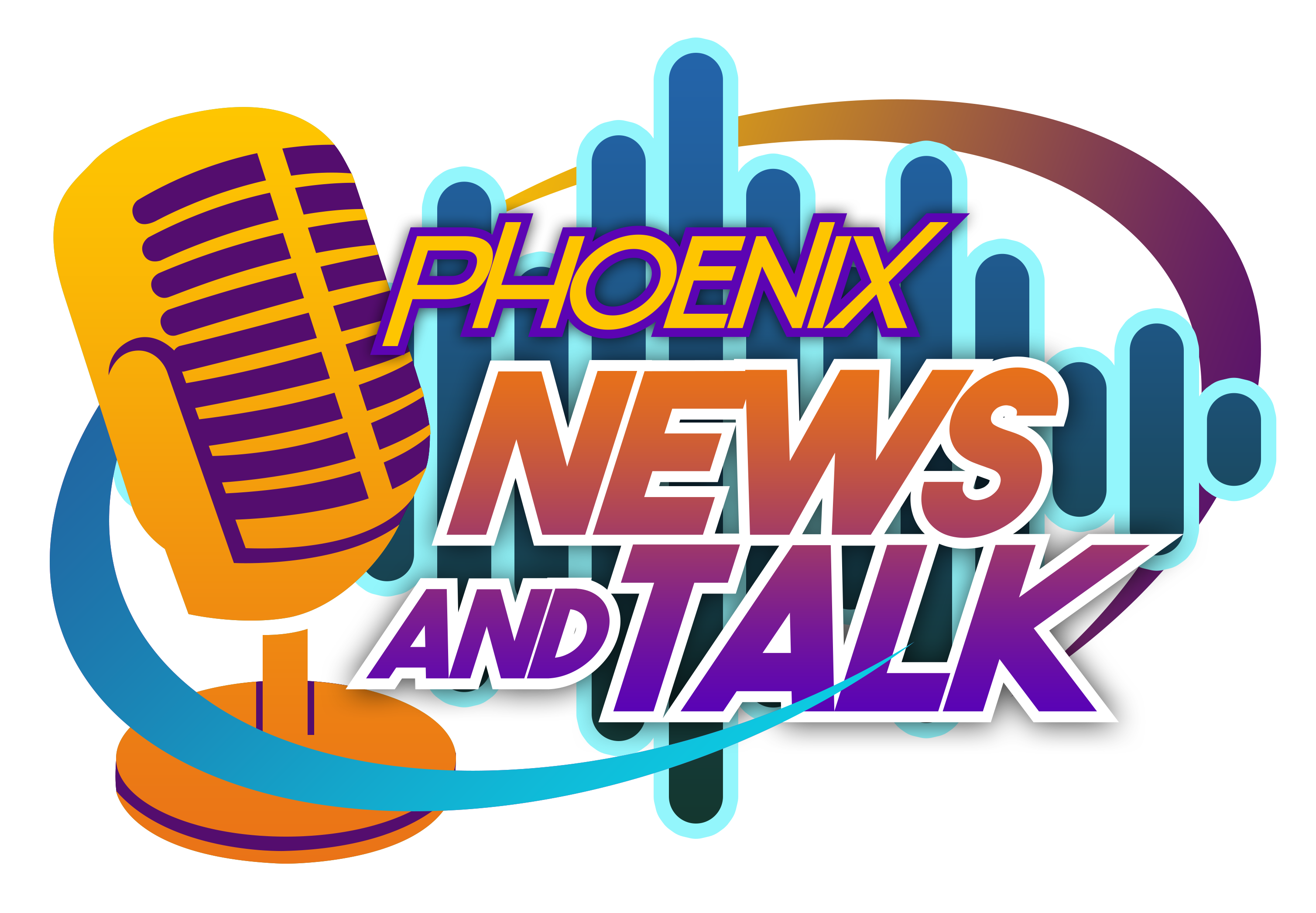 When Ann Siner opened her first store 30 years ago, she recalls that a lot of people didn't want to admit that they shopped secondhand.
The perception of resale outlets was that of tired, dusty stores piled high with all sorts of bric-a-brac — the types of enterprises relegated to dingy strip malls or bleak storefronts.
"Even five years ago, Biltmore Fashion Park probably wouldn't have had anything to do with us," she said.
It does now.
My Sister's Closet, part of the consignment chain Siner owns with her sister Tess Loo, in July opened a store at Biltmore Fashion Park, the company's swankiest Arizona location yet. It's a telling indication that resale — consignment in particular — is going both mainstream and upstream.
Consignment stores are gaining more visibility, and this segment is growing faster than the retail industry overall, according to some studies. Consignment operators are becoming more selective about the belongings they agree to sell on behalf of others, and they often arrange their wares with an eye on ambience and design.
For example, it's not unusual to see chandeliers, track lighting, mirrored walls and comfortable seating in consignment stores. Those that sell used furniture often "arrange their merchandise in vignettes, giving you decorating ideas for your own homes," reads a commentary from NARTS, a trade group that describes itself as the Association of Resale Professionals. "Apparel stores mix and match merchandise that may have come in from different consignors, offering unique ideas for a complete look."
Retailing has changed so much in recent years that it shouldn't come as a surprise that resale, including both consignment and thrift stores, now ranks as one of the stronger growth categories. Resale is a segment that fares well when times are tough, with shoppers seeking discounts and sellers motivated to raise cash, and when the economy is humming. Other trends, such as a desire by millions of people to reduce clutter, also play a role.
But the mall trend is a new twist.
"It brings a really high-end shopper to the centers," said Kim Choukalas, a senior vice president of leasing in Phoenix for Macerich, a California company that owns and operates Biltmore Fashion Park, Scottsdale Fashion Square and most of the other high-end malls around Arizona.
"We're not interested in thrift stores," she said. "But we are interested in consignment."
How consignment differs from thrift
Both consignment and thrift are part of the resale industry. The merchandise offered in thrift tends to have lower value and the items are donated. With consignment, people offer their better belongings for sale with hopes of receiving part of the proceeds — 45% to 55% of the selling prices at My Sister's Closet, for example.
Consignment prices have risen over the years, making it more worthwhile for companies like My Sister's Closet to consider mall locations.
"The rent is much higher, but we're bringing in a shopper who can spend more money," Siner said. "As we got pickier (in accepting items for consignment), we realized we didn't need as much footage."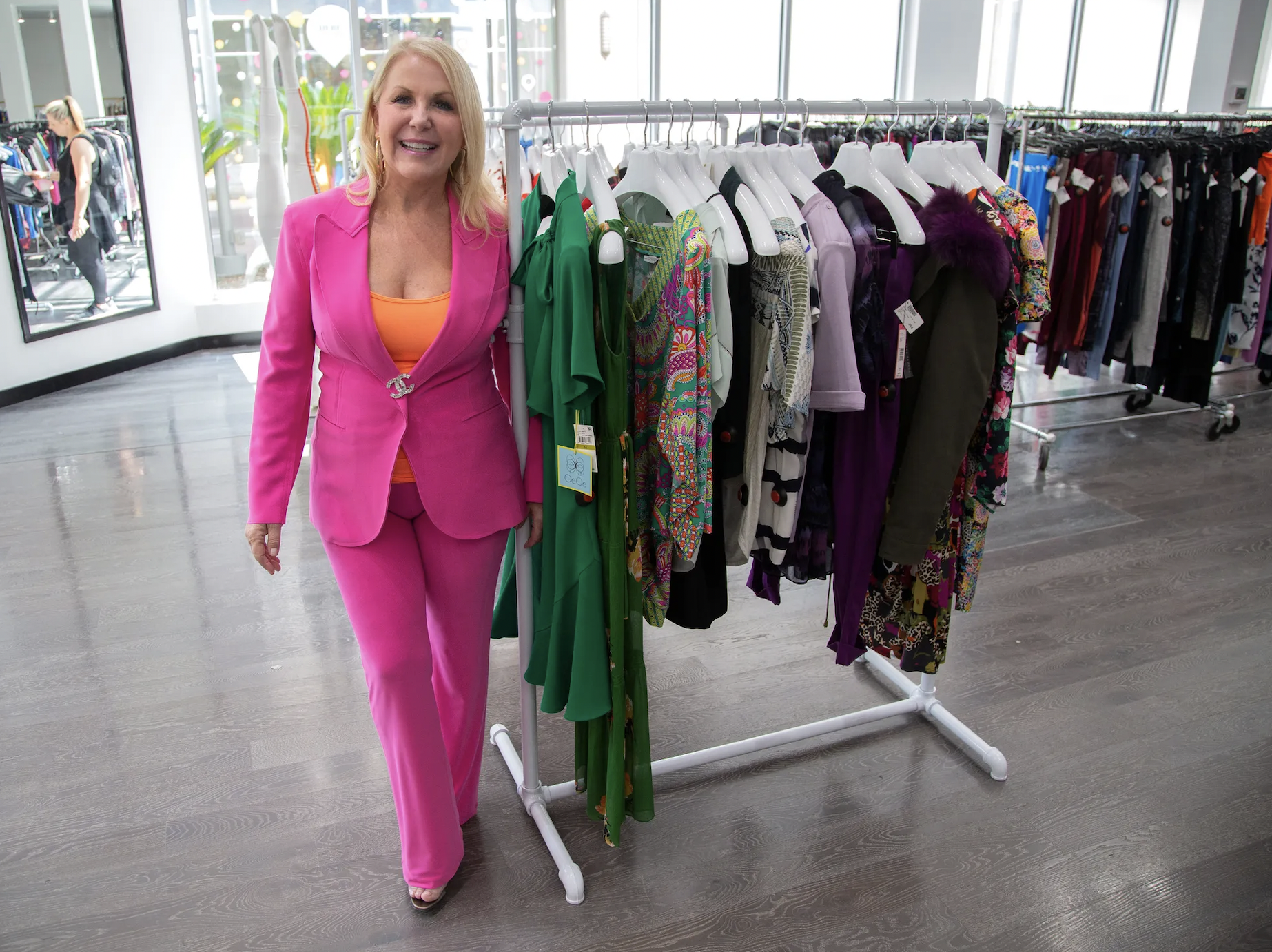 But even thrift stores have benefitted from some of the same factors such as the decluttering and remodeling trends that accelerated during the COVID-19 pandemic when millions of Americans cleaned out closets and garages as they sat at home with little else to do.
"We get a lot of great treasures," said Courtney Nelson, a marketing and communications director at Goodwill Industries of Central and Northern Arizona. "We know that thrift, in general, is taking off, increasing in popularity."
The Phoenix-based nonprofit is adding seven Arizona stores this year to its lineup of more than 100. Most are located in shopping centers anchored by a supermarket or large retailer such as Target, she said.
Another trend is increased environmental awareness, in that people don't want to send more stuff to landfills, along with all the packaging that goes with it. At Goodwill, roughly half of all donated items are put on display at stores, and roughly 60% of those items sell, Nelson said. The organization attempts to recycle most of the rest.
Lines between can get blurred
Nor is the divide between consignment and thrift all that sharp anyway. Goodwill, for example, doesn't sell on a consignment basis but nevertheless receives valuable items including donated jewelry, vintage clothing and accessories. These items typically are sold not in stores but online at shopgoodwill.com.
My Sister's Closet, meanwhile, operates a thrift store in Chandler that sells items not up to par with its other merchandise or that didn't sell in a consignment location. Cash generated by the store, called My Sisters' Charities, is donated to causes including the Arizona Humane Society and Fresh Start Women's Foundation. Cumulative donations to the Humane Society in recent years have topped $1 million, plus more than $100,000 to Fresh Start.
My Sisters' Charities typically sells items for $2 to $10, Siner said. That compares to merchandise at consignment stores, including the Biltmore location, that ranges from about $25 up to several thousand dollars per item.
"We just sold a Louis Vuitton handbag for $500," said Loo. "You could go to the Louis Vuitton store and pay $2,000."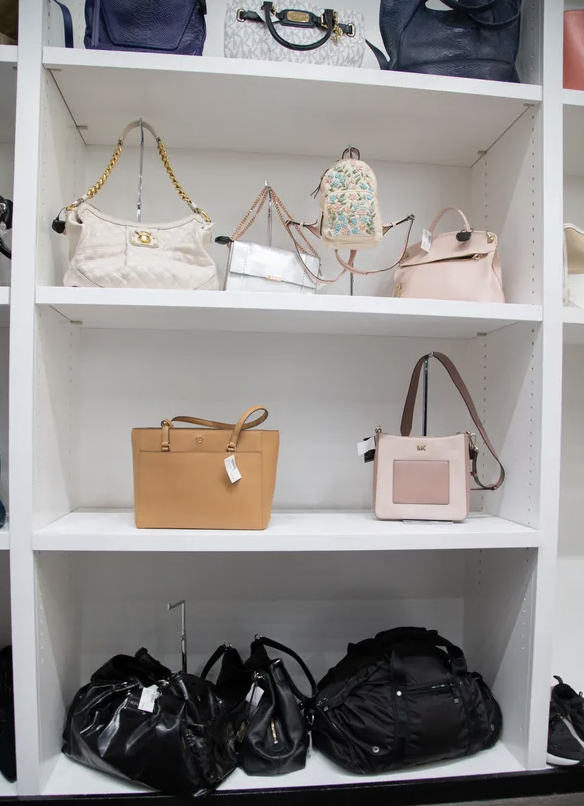 Comparison shopping can present a source of potential friction when consignment stores are located near other upscale retailers. That's why Choukalas said she or other Macerich executives will discuss a potential consignment lease with existing mall tenants. "We don't want to be offensive to our full-line partners," she said.
How consignment got greater visibility
Then again, many traditional retailers also are engaged in consignment, such as an upscale vintage handbag section at the Dillard's store at Scottsdale Fashion Square.
"Over the last five years, there has been an evolution of the consignment business," Choukalas said.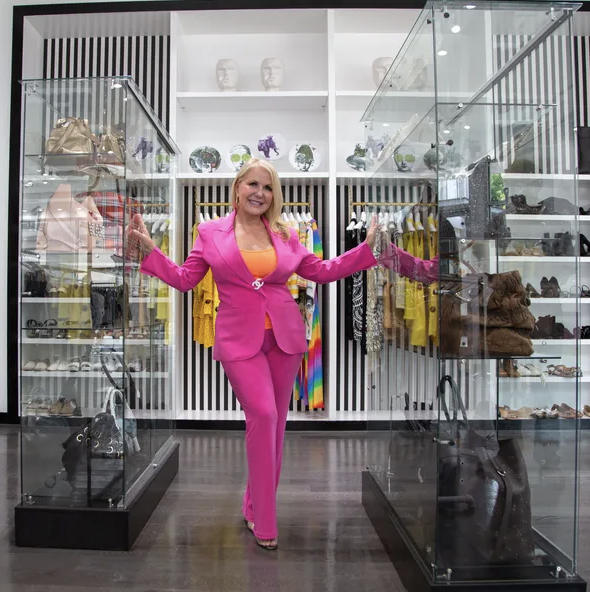 In fact, just as antique stores and factory outlets often group together, clustering is a trend in resale. Grouping consignment stores near one another — at malls or elsewhere — can make sense if the aim is to attract buyers on a treasure hunt.
As for sellers, they often can earn more by having a consignment expert price and display items, rather than trying to do it themselves, according to NARTS. They also might get a more realistic assessment of what their used belongings are worth.
For people thinking of selling through consignment, Siner suggests visiting a store and checking what similar merchandise is going for. In general, items are priced 50% to 90% below what they sold for new, she said.
Potential sellers also should think in terms of "three Cs" for belongings they put up for consignment. The items "should be cute, current and clean," Loo said.
Part of the increased visibility of the consignment business was paved by the emergence of large, public corporations such as The RealReal, which describes itself as the world's largest marketplace for authenticated, consigned luxury goods including clothing, jewelry, watches, home accessories and art.
While still losing money, the 10-year-old San Francisco company generated $300 million in revenue in 2020, retaining 36% of the proceeds on goods it sold. It has 21 million members, nearly half of whom visit its website or stores both to buy and sell. The typical sale price for an item was $449 in last year's fourth quarter, the company said.
Backlash over Proposition 208 fight
Siner has used her retailing position to become more active in Arizona politics. She filed a legal challenge to Proposition 208, the tax-increase measure to fund education, that Arizona voters passed last year.
She claims to have received hate mail over that, with some directed at her business. But the uproar has died down in the wake of the budget signed by Gov. Doug Ducey that increases funding for schools yet lowers the top income-tax rate for Arizonans to 4.5% from the 8% that was mandated by the proposition.
The legal challenge is still pending before the state Supreme Court.
Meanwhile, the business owned by Siner and Loo now counts nearly 130 employees and 12 stores including the thrift location. Most of the stores and employees are located in Arizona, with the rest in California.
The private company doesn't release profit figures, but Siner said annual revenue is around $30 million, excluding that generated by the nonprofit thrift store. The business continues to grow, helped by broad societal trends.
"People have too much stuff," she said. "Why not get it out for someone else to use?"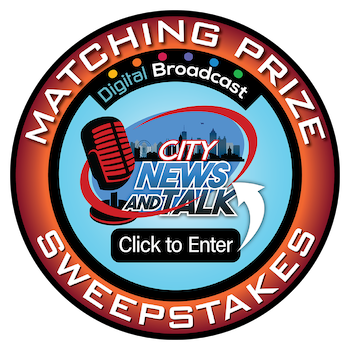 In Other NEWS